HI!
Trucking along today, but I cannot stop thinking about…
They kept me full from 6:45am until 11am when I had a small snack of Mary's Crackers. Not too shabby!
I had to do everything in my power not to make them for lunch, but I will admit they are a strong possibility for dinner… ;) I already have dreamed up about 4 different concoctions of the overnight oats…and I can't wait to make them ALL.
I am also liking this twice a day posting. I feel like each post is more manageable and not crazy long like some of the others have been.
After preparing and shipping my Glo Bar STORE order (whohoo!!!), I was faced with some less exciting tasks. I track all of my receipts for my business in Excel, and sadly, I have not entered a single receipt since Dec. 31st 2009.
Not cool, Ange. Not cool.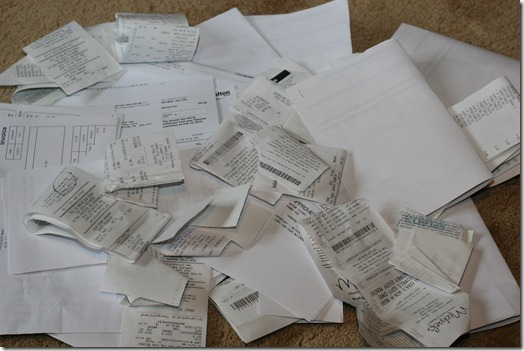 Since I quit my old research job and started the bakery (see my AYCCA series), most of my working days have been spent on my feet baking- often 12 hours on some days. So now when I am faced with 'desk work', it drives me utterly insane with boredom.
As you can see below, I am a Type A organizer…hahaha… :mrgreen: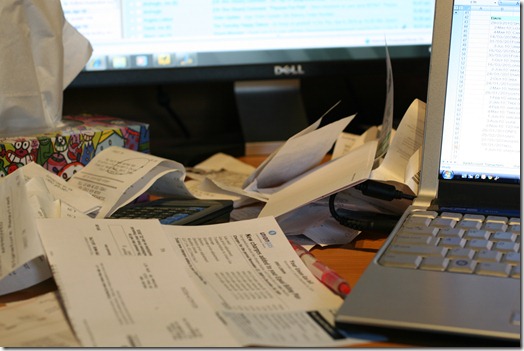 …OR NOT! Thank gosh I am training someone next week…I need all the help I can!
But alas, after a few hours, it got done and I felt much better!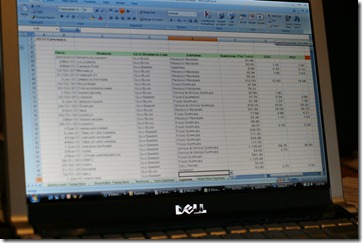 Well, I felt better until I realized how much my expenses totalled! Yikes.
Trucking along…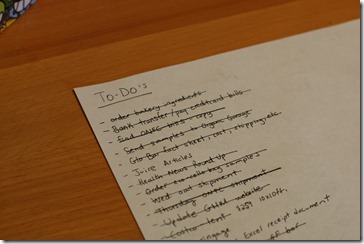 My lunch break was bright and cheery, unlike this rainy weather we are having…! Thankfully, the warm + sun returns Saturday and is supposed to stay for a week!
5 Minute Sautéed carrots and Neat Sauce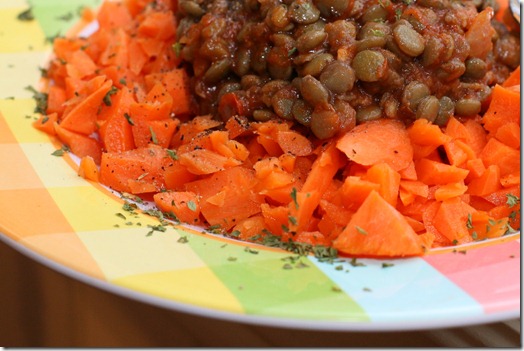 Ingredients:
3-4 Medium carrots, chopped or processed
1 cup Neat Sauce
Dried parsley
Black pepper
Directions: Chop or process carrots and then lightly sauté for about 3-5 minutes in a skillet. Add 1 cup of heated Neat Sauce over top, sprinkle with parsley and black pepper and serve!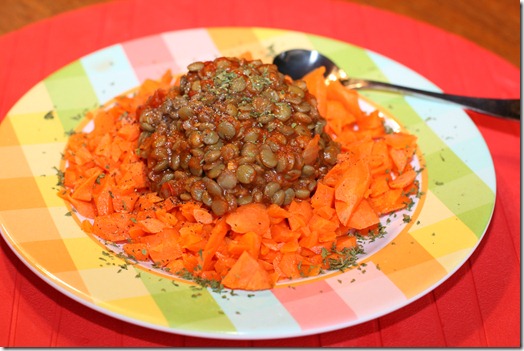 This was incredible and ready in a jiffy.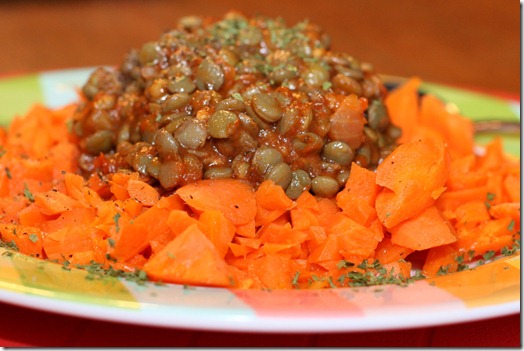 Along with an Endure Glo Bar: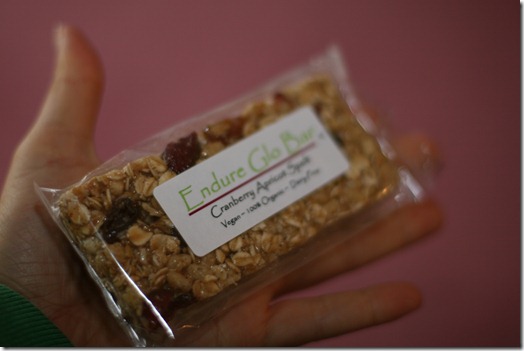 Today is another rest day for me exercise-wise as I am trying to taper just in case I end up running the 10k this Sunday! We might be babysitting my 1 year old nephew overnight on Saturday so I will have to see if I get any sleep I guess. ;)
Super-fantastical News:
Have a wonderful Thursday!