Back to work!!!
Boy has it been a busy one too! April is going to be a VERY exciting month for Glo Bakery. I can't wait to tell you about all of the fun stuff going on!
I feel like I am spinning with renewed energy after vacation and I have many things I want to get done. Vacations are great for refreshing motivation and inspiring new and creative ideas. I was feeling a bit burned out in Feb and March, but I am feeling back to my old self and have lots of fun things in the works including hiring my first employee(s)!!
And nothing is more energizing than a green monster– which featured a new veggie this morning…
CARROTS! leftover from the Easter Bunny ;)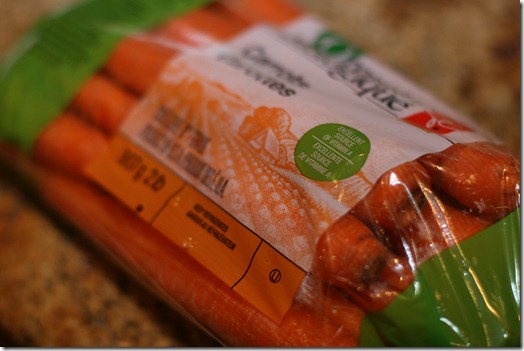 Carrot Cake Green Monster
Ingredients:
1 cup almond milk
3 handfuls spinach, raw
1.5 medium carrots, peeled
1 frozen ripe banana
1 tablespoon chia seeds
3 ice cubes
1/2 teaspoon vanilla extract
1 scoop Amazing Grass Wheatgrass powder
1/2 teaspoon cinnamon
1/4 teaspoon nutmeg
1 tablespoon nut butter (I used roasted peanut butter)
This was awesome- such a nice change having the carrots in there! They add a nice sweetness. It was a nice orange colour before I added in the Amazing Grass Wheatgrass powder…wish I snapped a pic!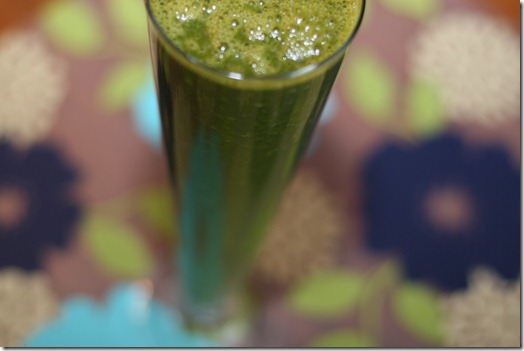 With Japanese Sencha…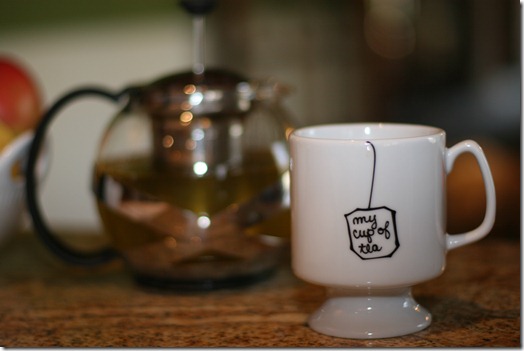 I took a rest day off exercise yesterday to gear up for today's MOCK 10K RACE!
I am debating running this 10k race this Sunday, so I wanted to get an idea of my pace.
The very first race I ran was a 10k race last June 2009 (Race recap 1, Race recap 2, Race recap 3). My 10k race time was 56:57 minutes on a very hilly course in wine country!
It was not only my first race but it was my official 'comeback' after my pelvic injury which left me sidelined from any exercise for 2 months.
This race meant the WORLD to me because I finally felt like I had triumphed over my injury and proved to myself that I could race when at one point I didn't think I would ever run again.
I mapped my 10k route before leaving (my Polar HRM is has been broken for a few months now!), and I was off. It was extremely windy today so that was definitely working against me. The route I chose had about 3 big hills and 3 smaller hills.
I decided to run it at ALMOST race pace…aka…I ran it at about 95% of my ability level.
The 10k MOCK RACE:
Time: 50:18
Avg pace: 8:06 min/mile
I slashed my previous time by almost 7 minutes!! I was shocked. It was a very difficult run due to the hills, gravel, and wind. I was panting and struggling much like in a normal race. :mrgreen: It sure made the run interesting! I really pushed hard for this run.
I ran with my Camelbak and I really liked having the water. I didn't think I was going to bring my Camelbak on races with me since there are water stations, but now I am leaning towards bringing it. I don't want it to weigh me down in a race, but I don't think it would make a huge difference…
What do you guys think? Should I bring the Camelbak or not? Do you bring waterbelts or camelbaks with you to races or do you just use the water stations?
Happy Birthday to my best friend Allison!! :mrgreen: