Happy Easter!
We are having a fun time at the in-laws. :) They have the coolest antiques and things to take pictures of!
Sketchie has been reunited with the other cats!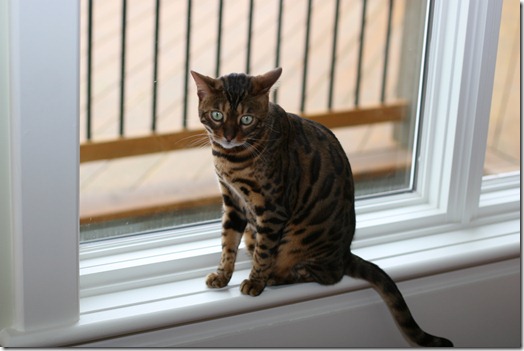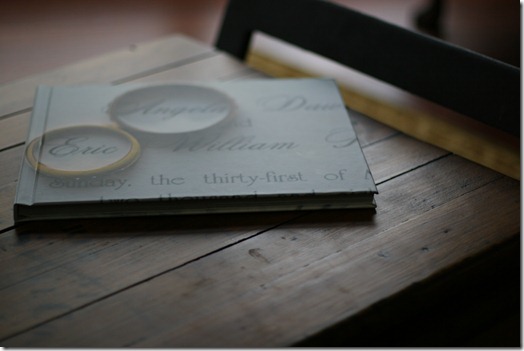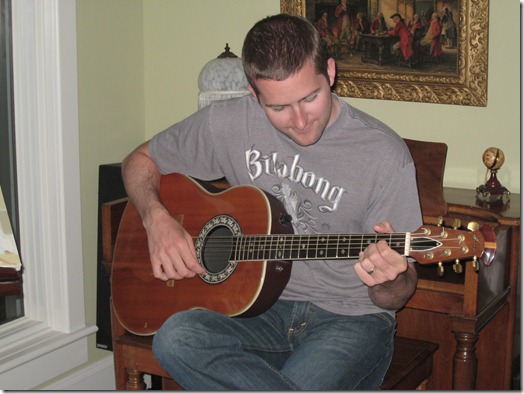 I always shoot dinner a few minutes before hand so the camera isn't in the way and flashing during dinner!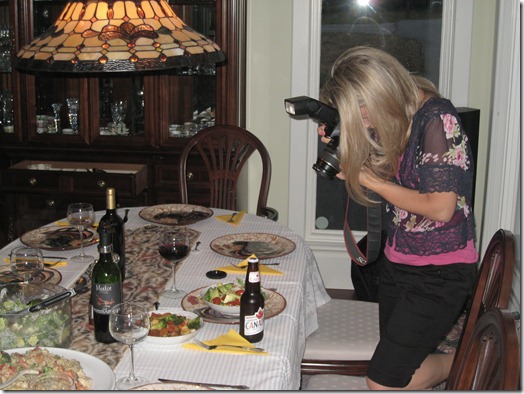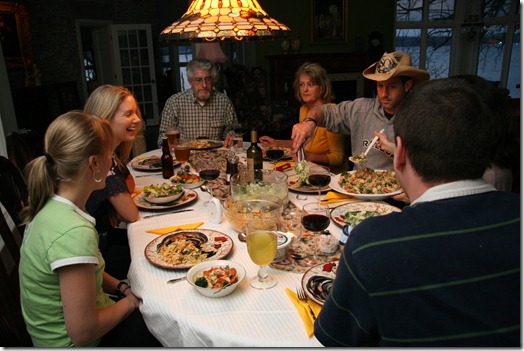 We had salad (they had Caesar and I had mine with a homemade dressing). The salad was made of romaine, cherry tomatoes, and avocado. The dressing I made consisted of 3 parts balsamic vinaigrette, 1 part olive oil, a dash of dry mustard, salt, and maple syrup. Deelish!
Some red wine…and a huge delicious stir-fry:
They had chicken and cream sauce in theirs, but the chicken + cream was put in after I took my veggies out.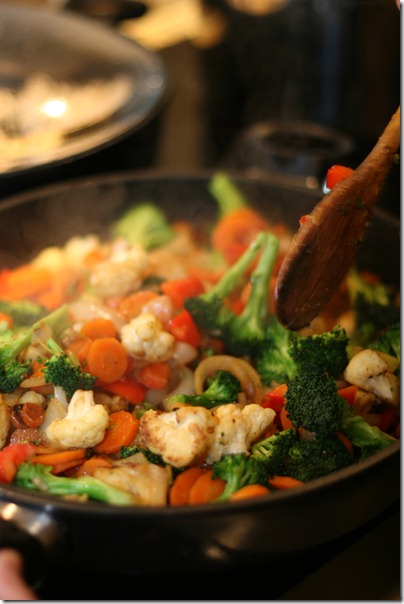 Their stir-fry after my veggies were taken out:
Dessert–my vegan marshmallow treats which were a HUGE hit! The plate was empty in a few minutes. So fluffy and YUM! I had two squares and some fresh fruit shared with Eric.
Then we played couple's scrabble!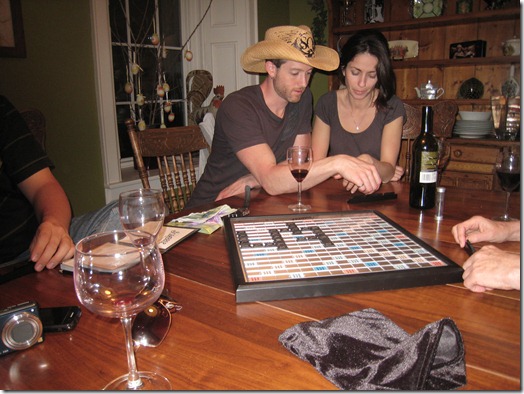 Eric and I were an EPIC FAIL and came in last. haha. It was still fun though!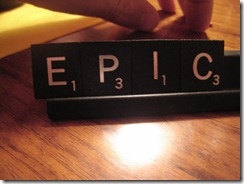 Today's question- How do you handle eating with family? Do you ever ask for modifications or things to be made a certain way?
I am still getting over my anxiety and guilt when I ask for modifications…even after knowing my in-laws for 10 years now! I still feel badly when I ask for something meat or dairy free. I am much better at it now though and I do agree with my MIL in that there is usually no harm in just saying what you want. I am lucky that most of my family understands that I am a vegan, but it would be really hard if they didn't. Two things I always try to do are: 1) Bring a dish for the main or dessert and 2) Help prepare dinner (and clean up), which the cook appreciates.
We are about to have a big Easter breakfast soon so I better get going. I hope you have a wonderful Sunday!