Hello!
We checked into our new hotwire hotel in Fort Lauderdale at noon. We got a room at the Hyatt Pier 66…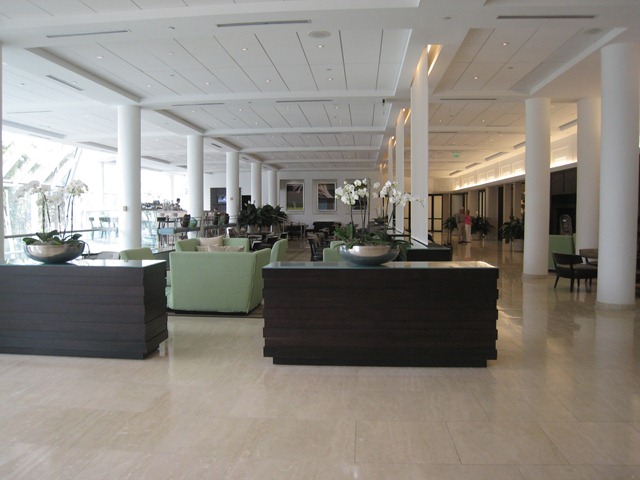 The theme of our trip has been 'you don't know until you ask'- actually it is my theme for my life most of the time. I asked if we could be upgraded into a better room on a higher floor and lo and behold we could!
Our view from the balcony of the marina, intercostal, and cityline.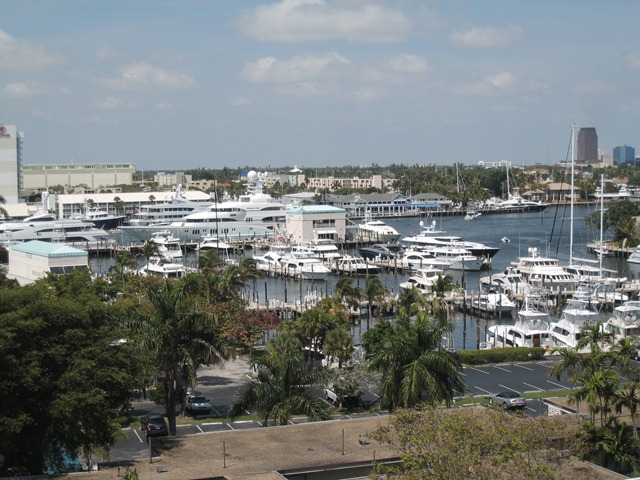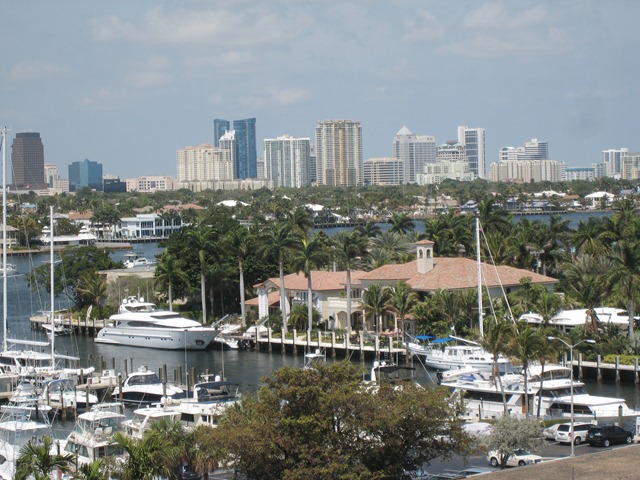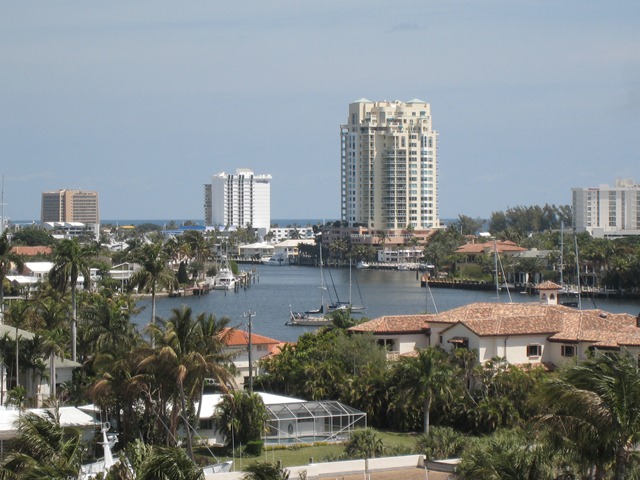 This hotel has a very resort like feel to it! Very nice pools.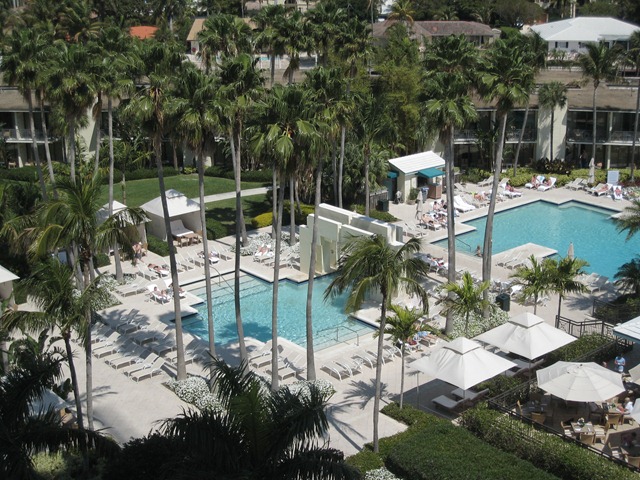 The room is spacious, clean, and bright.
I also asked if we could have a late check-out tomorrow and lo and behold they said yes! I love when hotels are accommodating.
Bed is very comfy.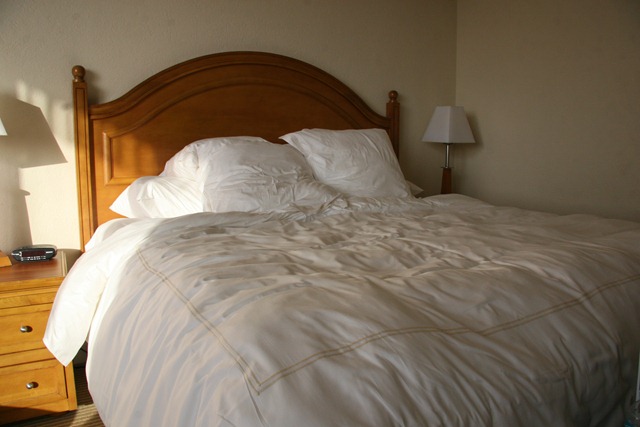 Oh and it has a nice gym too! Will be sweating in there tomorrow.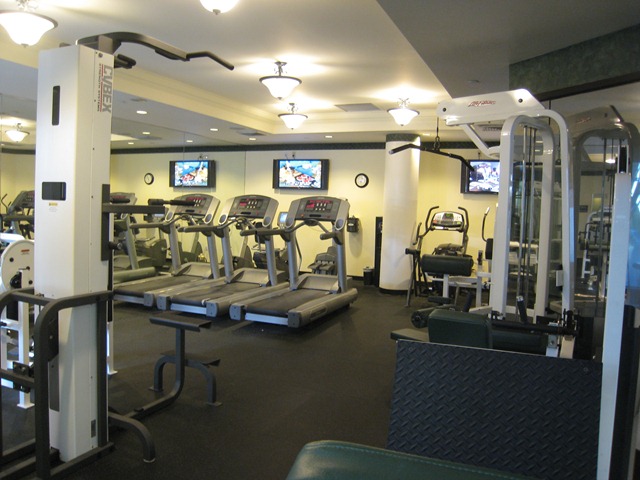 So we were in and out and on our way to EAT!!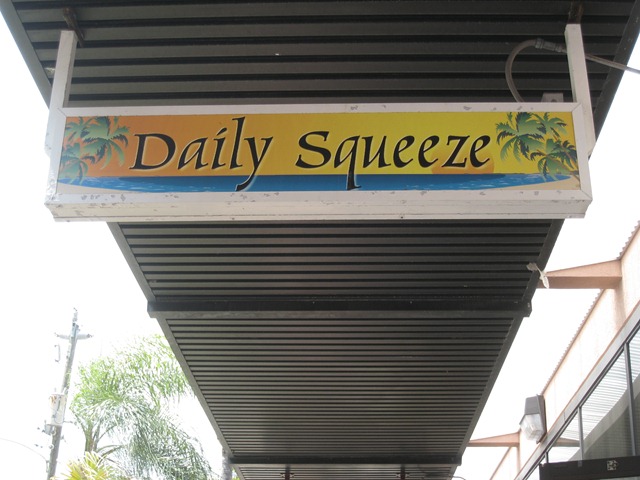 The Daily Squeeze is a tiny hole in the wall cafe with outdoor seating on the patio. You get to choose from a wrap, sandwich, rice bowl, or salad, and then you customize it from a huge array of toppings! There were sooooo many awesome toppings!
My high fibre wrap had tons of hummus as the base, avocado, lettuce, tomato, cukes, artichokes, sun-dried tomatoes, black pepper, sprouts, onions, and MORE!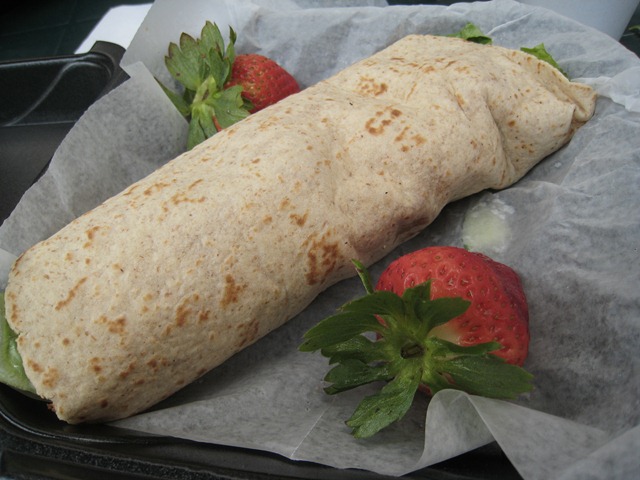 It was pretty much the best wrap I've ever had. I was so hungry too.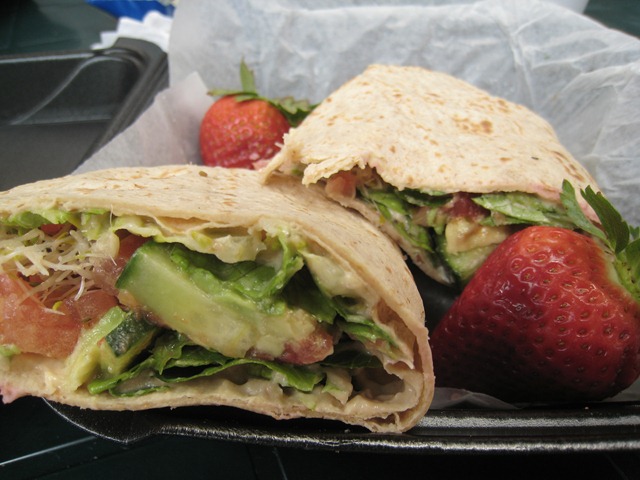 The wrap also comes with either soup, a smoothie, or pop and chips. Naturally I got the smoothie! They are pre-made and consist of strawberries, banana, and apple juice. It was AWESOME and perfect on this hot day.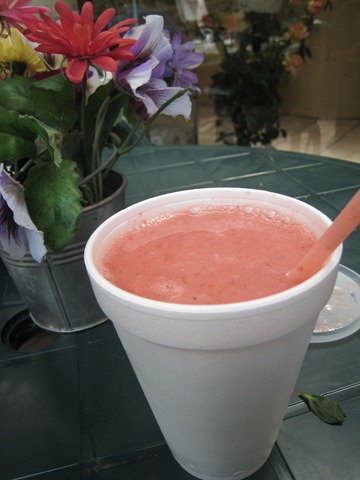 We went down to the Marina to catch the water taxi and we saw this bird flapping his wings. We thought he was drying off or something, but when we got back later that day (hours later!) he was in the same position flapping his wings! What was he doing?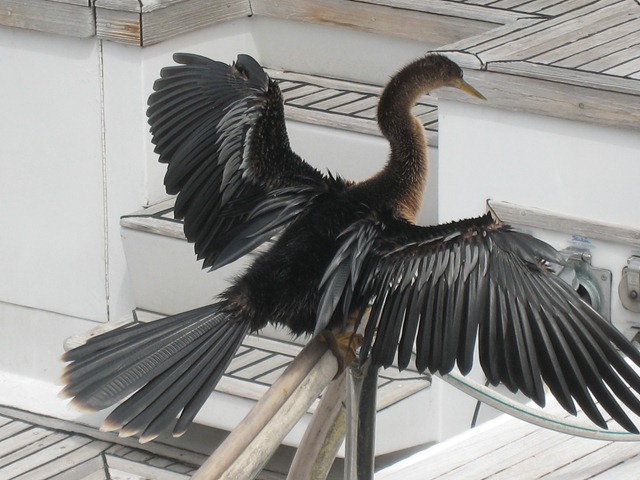 We headed out on the water taxi and saw a ton of million dollar homes and yachts.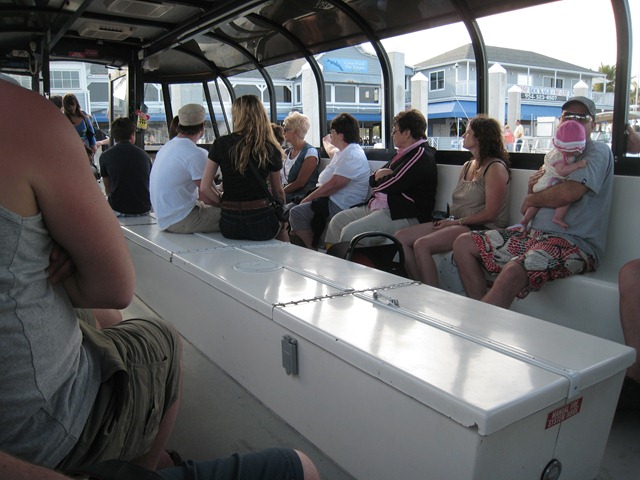 We made a pit stop at 4pm and had some fuel…at a restaurant called Mangos on Las Olas Blvd.
Eric got a Caesar salad and fries:
I had a fruit bowl (it was HUGE!). WOW was this just amazing. Exactly what I was craving. I feel like I haven't had much fruit since being on vacation. I find most restaurants don't serve it!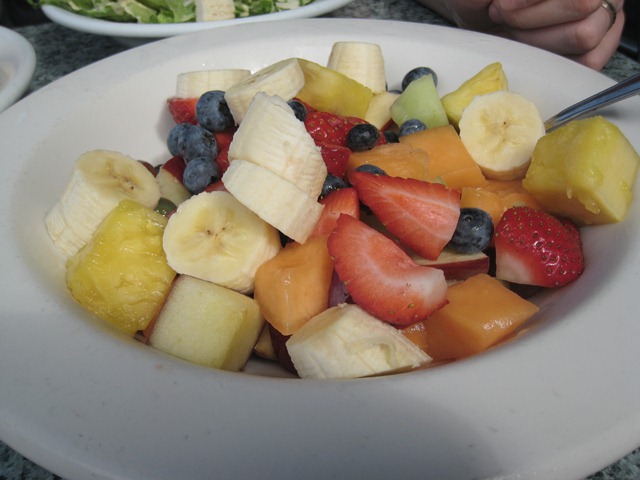 I also had a big salad but I forgot to take a picture.
Waiting for the water taxi took forever. We waited over 40 minutes to catch it back to the hotel! But we were in good company ;)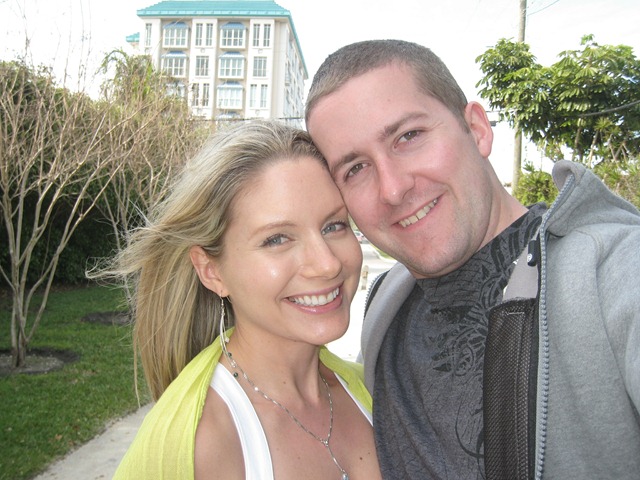 After that we headed to the beach and walked all along it.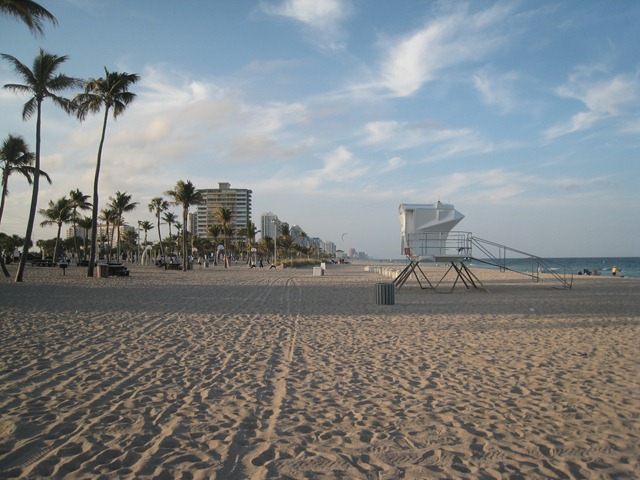 Sea turtle nest!!!!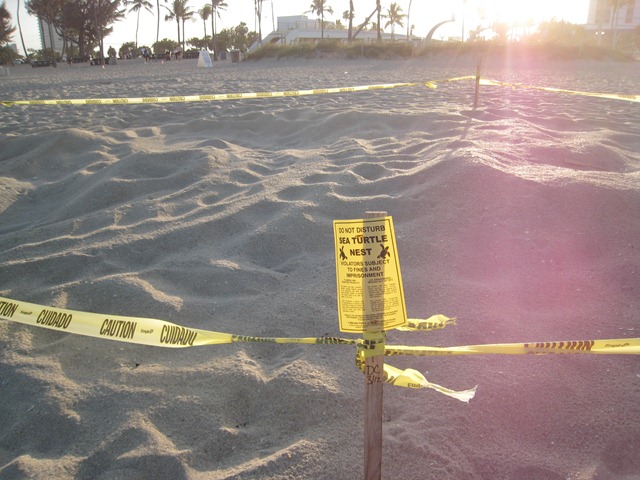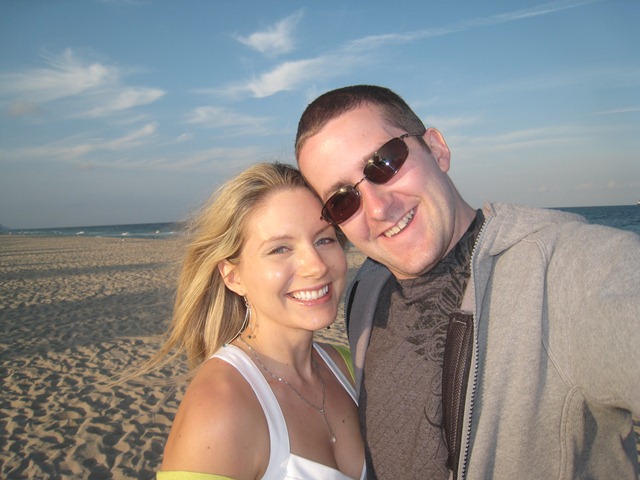 We had a very late dinner at California Pizza Kitchen! We actually were on our way to Pizza Fusion but we got SO LOST! We finally got directions from a cop and still could not find this place! We spotted the CPK and said sure, why not…we were so starving by this point (it was 9:30pm)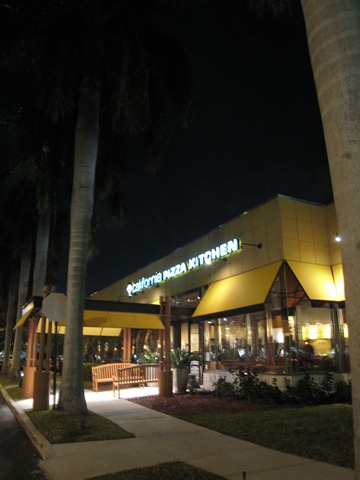 It was my first time eating here and I was so excited. I was expecting a small cafe type place but this place was really nice inside (and outside).
Eric and I have been rocking the water since our crazy night out…lol.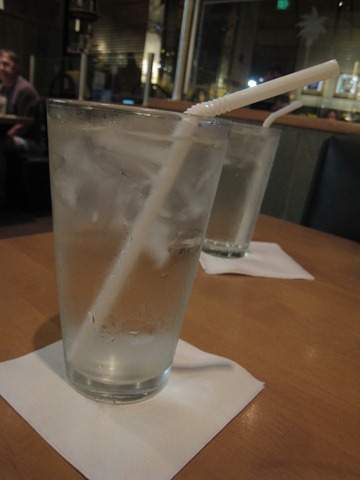 Appetizer!! This was the best guacamole ever. It was so chunky and not pureed. It also had white beans and corn pieces in it- GENIUS! I will be making this at home.
I got the Grilled Vegetable Salad. I think the words 'best salad I've ever tasted' came out of my mouth.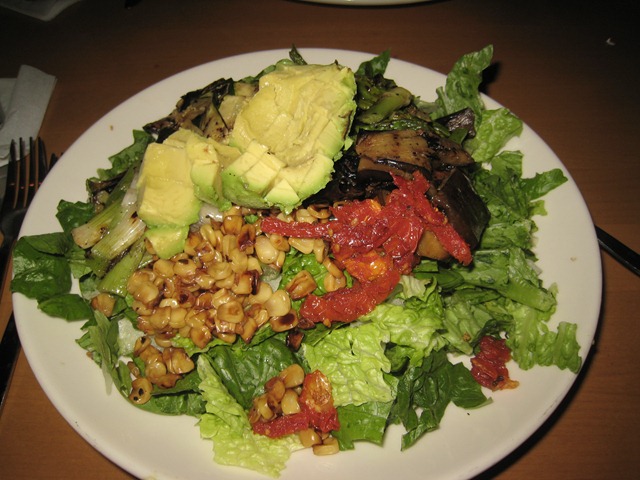 I could only finish half of this salad it was so big! It had avocado, grilled asparagus, artichoke, peppers, corn, sun-dried tomatoes, green onions, etc…on a bed of romaine lettuce. It was so good it didn't even need a dressing.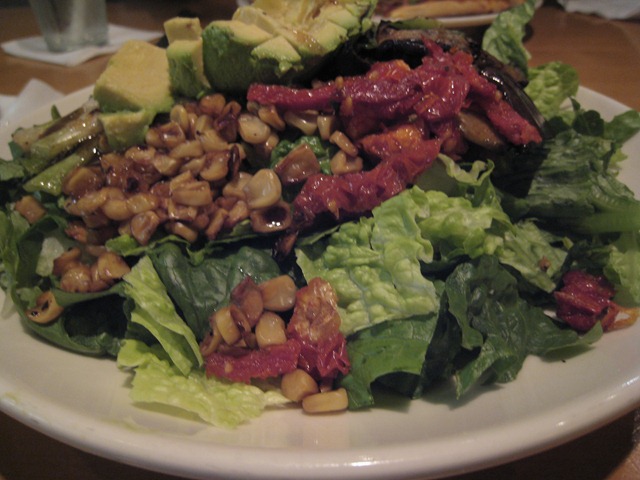 Eric got the BBQ chicken pizza and he loooooooved it. He has been on such a pizza kick! lol. Pizza places are everywhere here.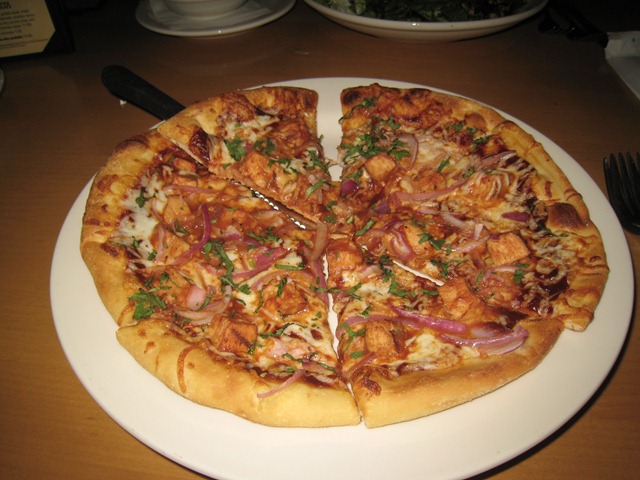 A GREAT day of delicious eats!
PS- The pool changes colours…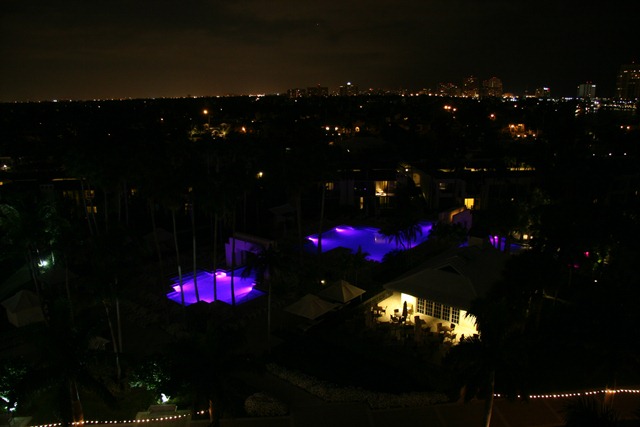 Tomorrow afternoon we are Orlando bound to Caitlin's! We have a very fun meet-up planned. I'm excited.
Must. get. sleep.
Night! :)