Hello :)
Sorry for the delay in posting, we had some major internet issues and could not connect!!! Finally got it to work.
Our road trip around Florida began yesterday…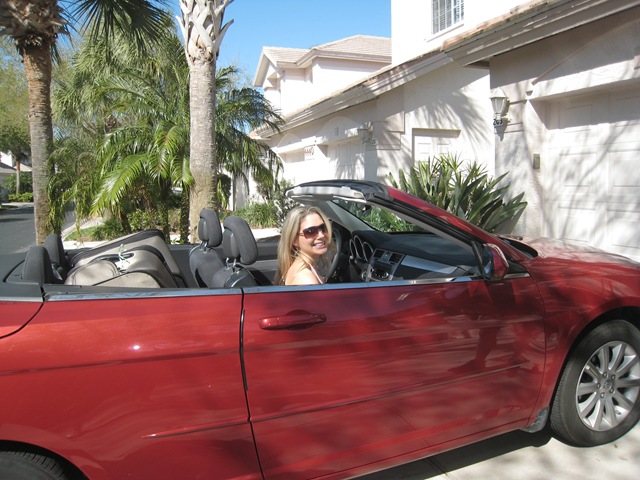 The weather was gorgeous and we were Fort Lauderdale bound.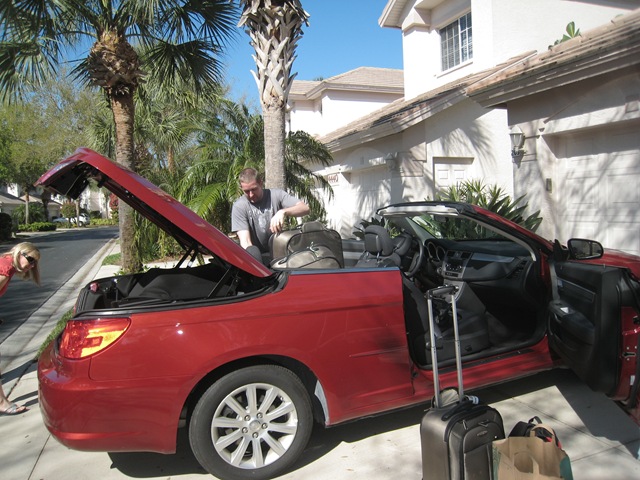 We said goodbye to the parents until we return Monday!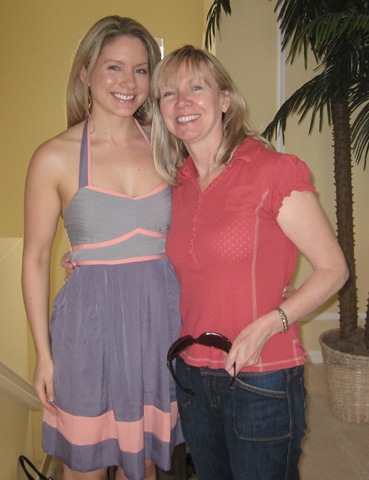 OSGMOM packed us some lunch stuff and we ate it at a rest stop- fruit, wraps, chips, etc.
The drive was long and slow and boring!
Fort Lauderdale beach is GORGEOUS however…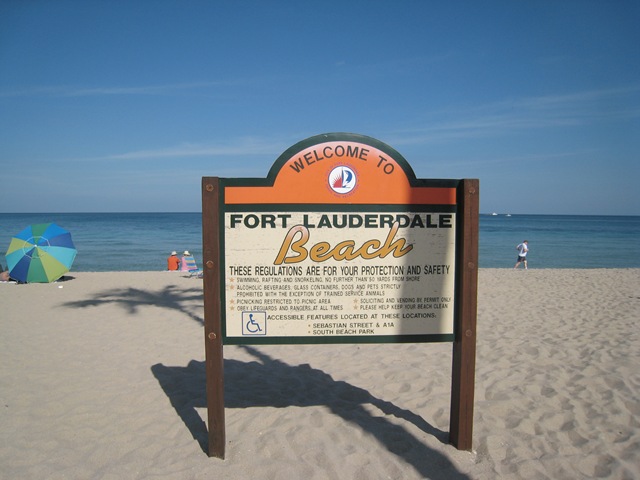 It is definitely one of the cleanest and nicest beaches I have been on. Just amazing to swim in! Not rocky at all! Woot woot!
I want to thank you guys for suggesting Hot Wire to book our hotel!!!! We had booked without Hot Wire previously but then Eric realized we could get a 4-star hotel much cheaper than what we booked with a motel, so we cancelled that reservation and took our luck with Hot Wire.
It was a VERY good turn out…
We got a $450++ a night hotel for $115 at W hotel!!!
It is SWANK.
and EPIC.
Let's take a look at our balcony view…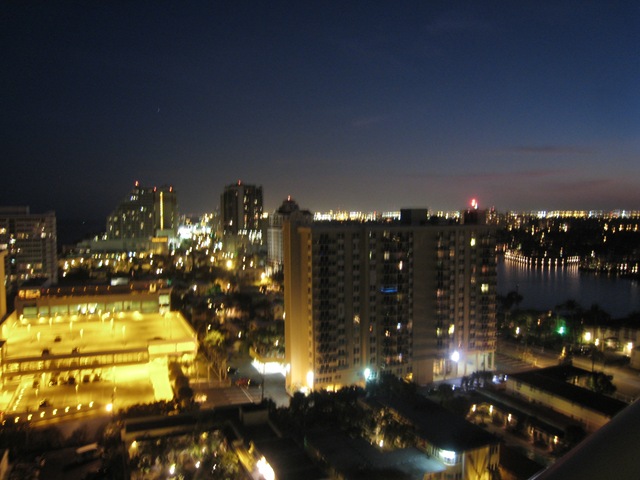 Everyone at the hotel treats you like a celebrity too! I have never had better service in my life.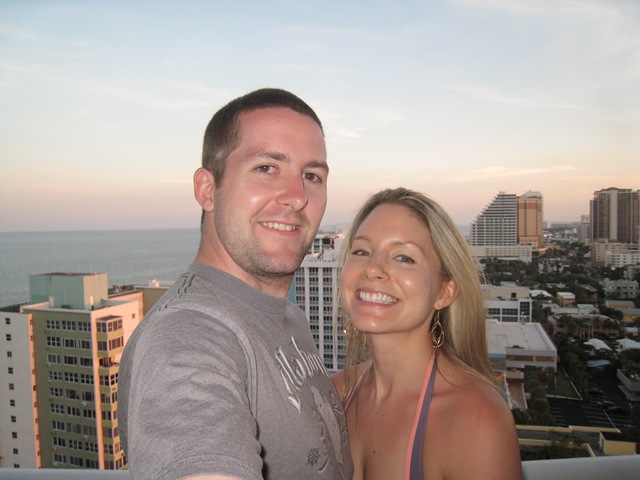 The bed in the room is the comfiest bed I have ever slept in. Pure bliss.
It has a rooftop endless pool!
Check out this pool picture (3rd pic) the stairs go through the pool.
There is a two sided glass shower in the room!!!!!
This was definitely a great first experience with Hot Wire.
We enjoyed a day swimming at the beach!
Around 9pm, Eric and I hit up Sublime restaurant for dinner. We are having a meet-up there tonight too with a bunch of people! Of course, I had to check it out to 'make sure it was suitable for a meet-up' ;)
The restaurant was soooooo amazing like everyone says.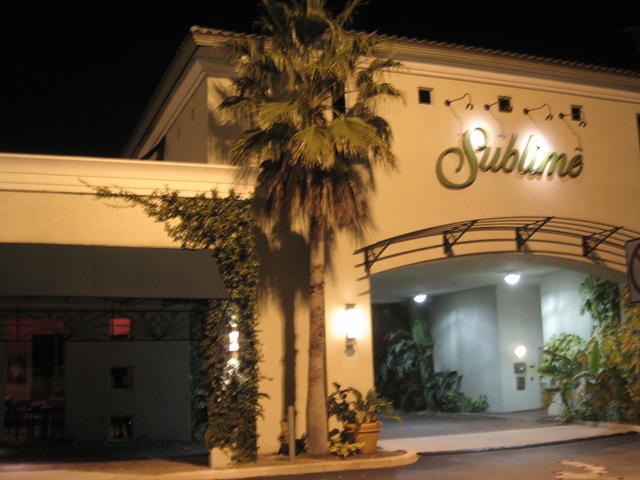 I got the 'roll out the red carpet' flight of reds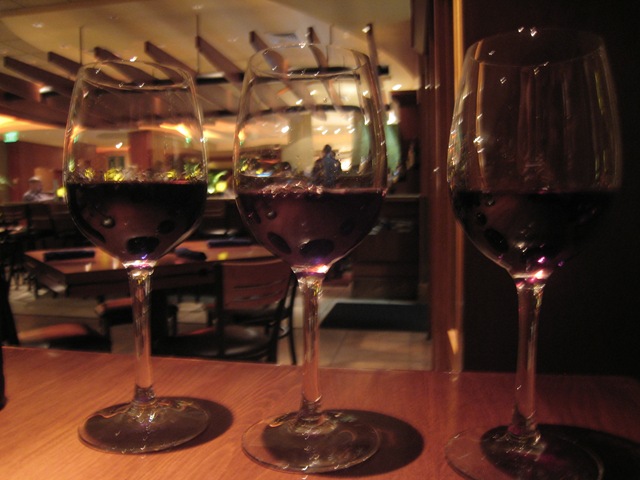 Then, the garden salad to start and it had the most amazing balsamic dressing on it that I have ever tasted. It was soooooooo good. I ate every bite.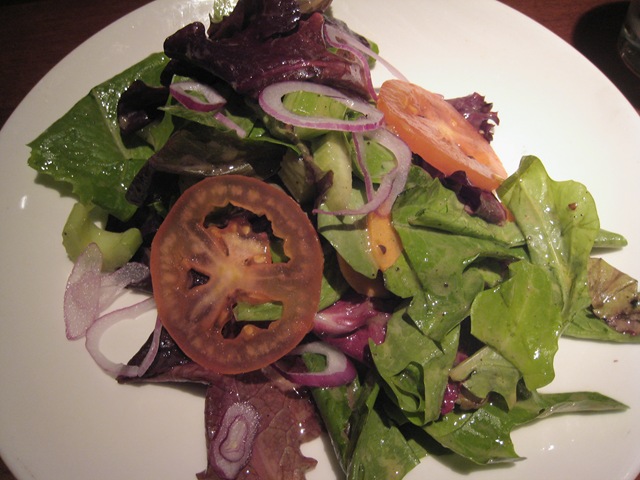 Eric got the pizza, which was fabulous. He LOVED this pizza and would not stop talking about it!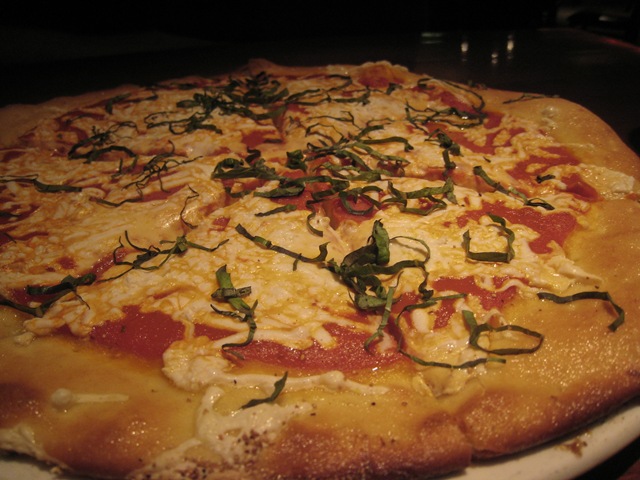 I got the enchiladas which had brown rice, black beans, vegan sour cream + cheese, etc. They were not what I would normally order, but I really loved them.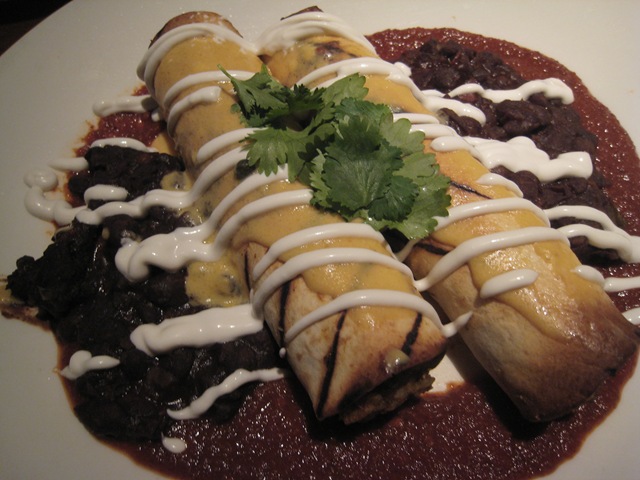 After dinner we ended up at a local watering hole that was full of LOCALS!
We met many interesting people! :mrgreen: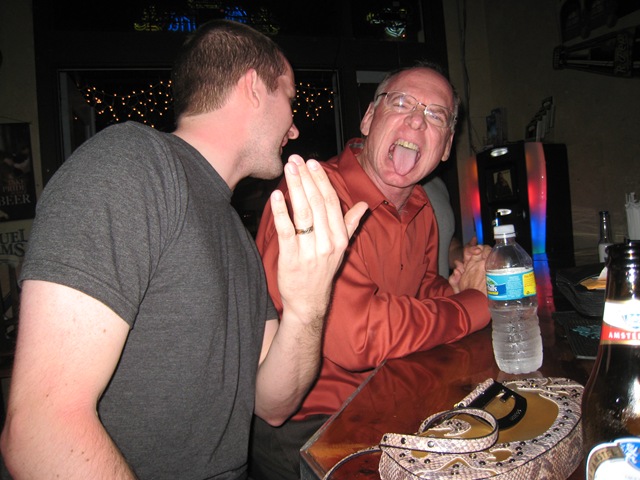 Awesome bartender!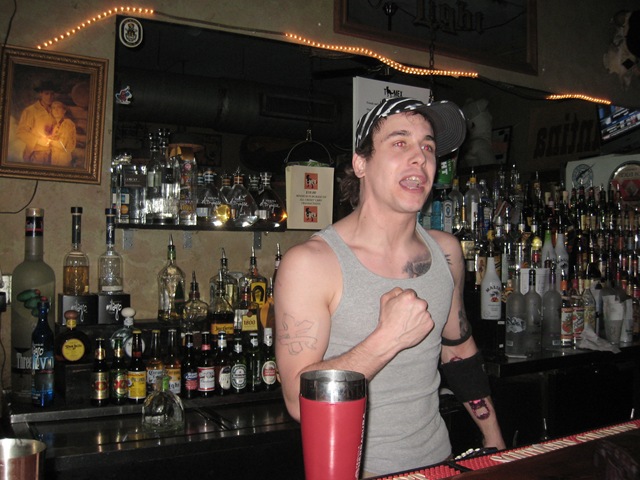 This is THE Jeff Darlington– a sports writer and reporter for the Miami Harald who is on TV all the time! He is super fun and showed us a great time. We all had a few too many drinks!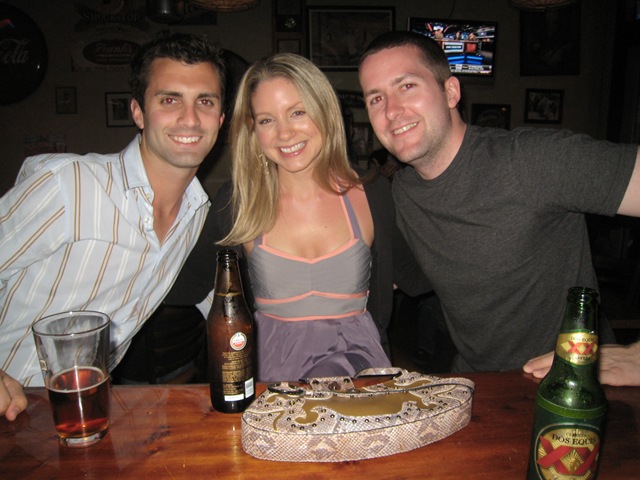 He gave us the lo-down on everything to do (and not to do) in Fort L!
We didn't get back into out hotel until 4am!!! Those Floridians know how to entertain the Canucks! I'm too old for these late nights. I got up around 8:30am…ate a wrap, drank some swamp water and hit the gym. I did 30 minutes of HIIT on the Elliptical…and felt 1 million times better after I sweat my tush off.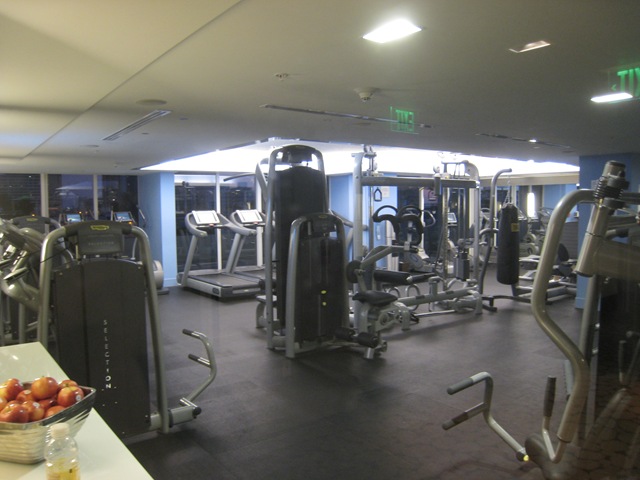 Not sure what is on the agenda today (except for the meet-up tonight!), but I better get going…
Have a great day!