Good morning!
First up, a Project Natural Glow review!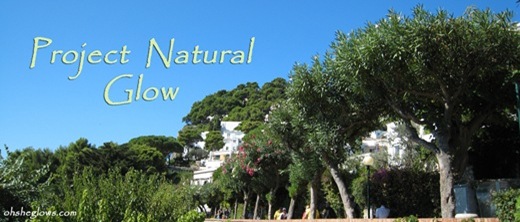 Many of you were raving about Tom's of Maine toothpaste so I knew this would be my next purchase!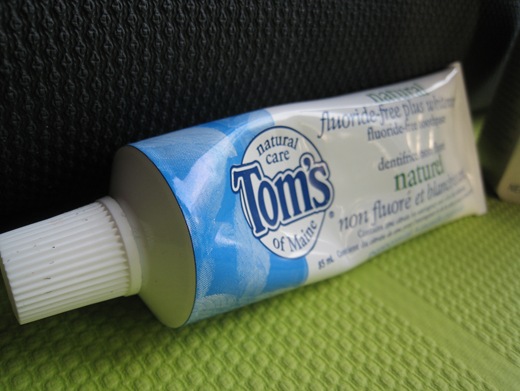 I love this stuff!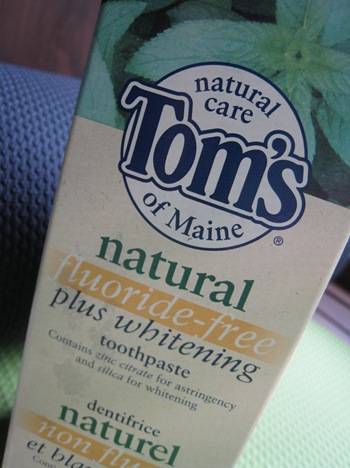 My favourite part is the back of the box- I love how it explains the purpose for every ingredient!!!! Why can't all companies do this?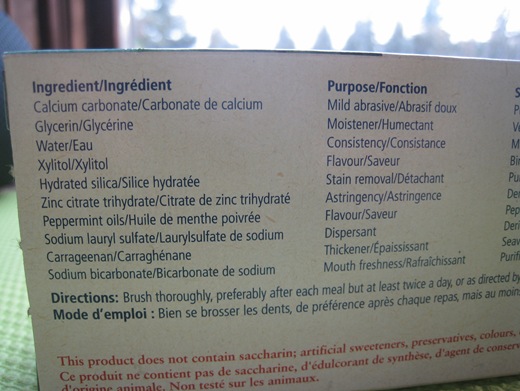 I picked this up at Loblaws in the organic aisle.
My review?
It looked like toothpaste. It felt like toothpaste. And it tasted like toothpaste! The flavour was minty, but it was not as minty as normal toothpaste (I assume the normal toothpaste is flavoured with chemicals though). Overall I really liked this toothpaste and my teeth felt really clean and fresh! Thanks for the recommendation. I will definitely buy Tom's of Maine again!
EDIT: Apparently Sodium Lauryl Sulfate is a BAD ingredient according to Skin Deep website. The toothpaste still scores a 2 compared to the score of 6 of my old toothpaste so it is an improvement, but not perfect by any means. A reader suggested checking out Jason's brand!
Don't my nails look perrrrrty? ;) I wonder how long this will last? I give it 1/2 a day before it chips. lol.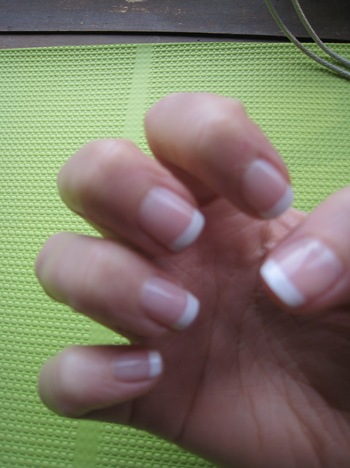 Many of you were asking about the news my best friend told me…well, I can finally tell you!
Yes, she is expecting!!! I am so excited for them. Allison has been my best friend since grade 7. I got all teary eyed when I bought her these clothes and she said she cried when she saw them. Awwww. :)
I also made her some of these…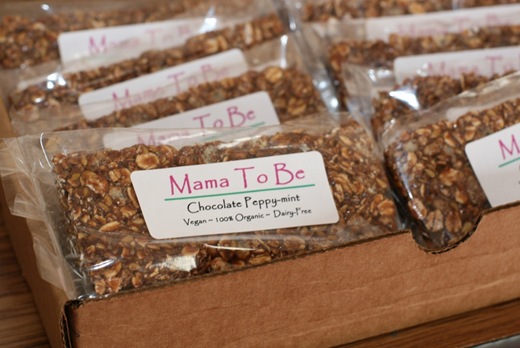 I have been getting a few Glo Bar requests for bridal showers and baby showers and I think it is a fun idea. I am doing up an order this Spring and we're going to have a stork on the label and a special name. Very fun!
Now onto breakfast…
This is what I like to call Everything But The Kitchen Sink Brown Monster!
It was a juice/Green Monster hybrid! I literally took all of the remaining produce in the fridge and dumped it into the juicer.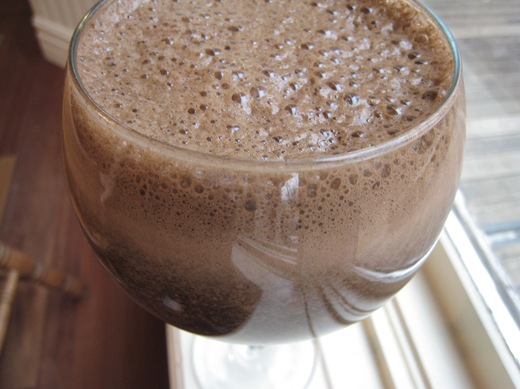 Juiced up this…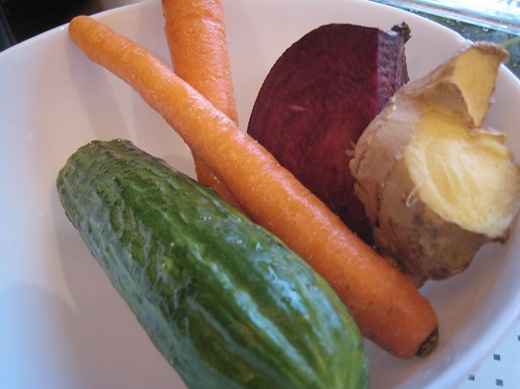 Took the juice and put it in the blender with spinach, ice, chia seeds, banana, Amazing Grass Wheatgrass.
It was…different…but good!
A few foods I am packing for the trip: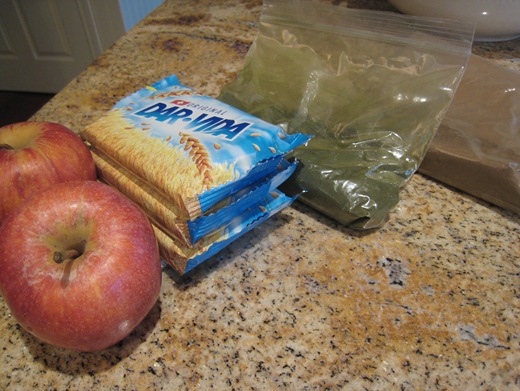 Afterward, I squeezed in a quick run on Landy.
3 Mile run:
Incline 2%
Time: 27:35 mins.
I always feel better when I workout before a flight.
As I mentioned I will be blogging on a mostly normal schedule while away. When I go away I like to show you how I stay healthy while on vacation. I will be blogging everything I eat while I am away so you can see exactly how I find a balance! I will also be documenting my workouts, and of course the fun stuff like blogger meet-ups and all the road trip fun and touristy sights! I can't wait to bring you along with me in this adventure.
In laws just arrived for their stay so Sketchie will be in good hands. :) We are seriously going to miss Sketchie sooo much. I don't even want to think about it!