Just like the plane needs to fuel up before a long journey, so do I. :mrgreen: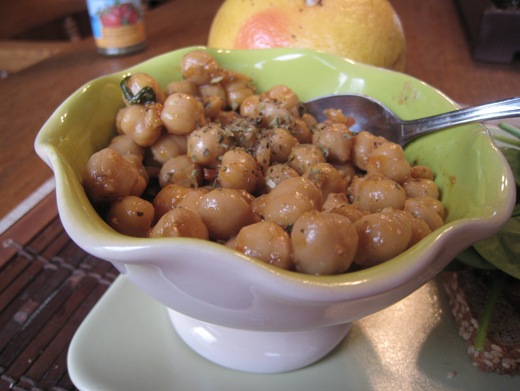 This was leftover Speed It Up Spinach and Chickpea dish from the other day.
With Ezekiel bread (Sesame seed) with tons of hummus, tomato paste, spinach, salsa, and Italian seasoning.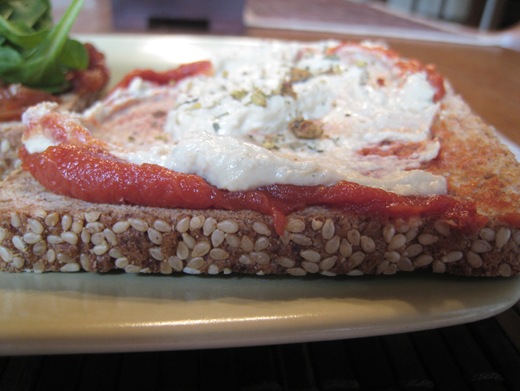 Seeds on bread are great, aren't they?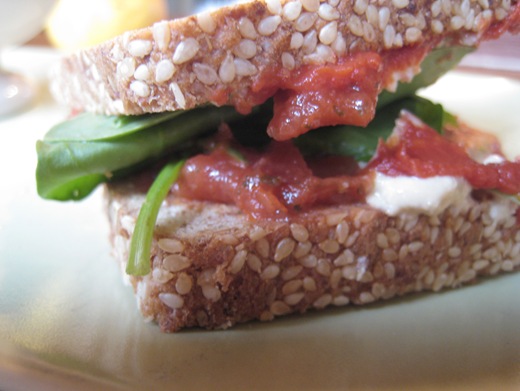 Hummus, how I love thee.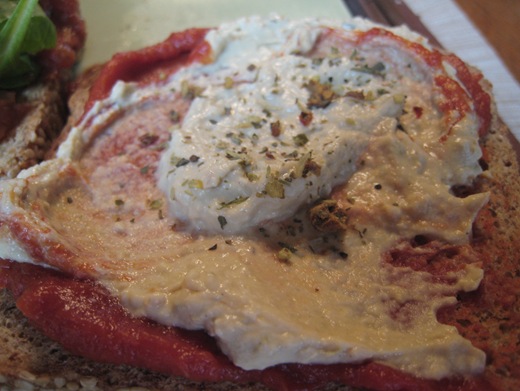 A delicious grapefruit.
I always try to fill up on water-heavy foods before going on a plane. It keeps me from getting dehydrated.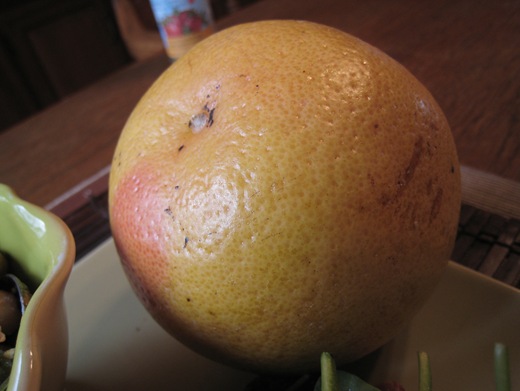 Fueled up in 3…2…1…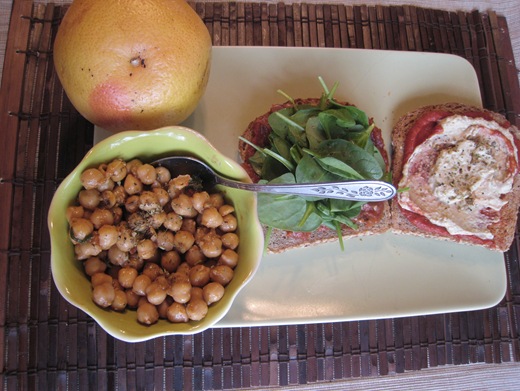 Did I tell you about my new obsession? This is hands down the best nut butter I have EVER tasted. Artisana Raw Organic Cashew Butter.  The company sent me some samples to try and this is the best product they make in my opinion! It tastes better than frosting if you can imagine it. It is an expensive product, but I would buy this on occasion as a splurge. It's dangerous!!
I had two spoonfuls for dessert. :)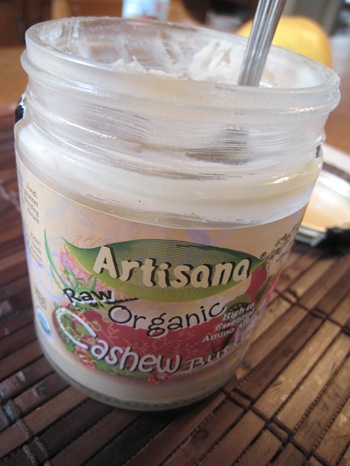 I am armed with portable healthy snacks for the rest of the day as I hate relying on airport food. I am bringing us 2 apples, 2 Glo Bars, and 2 packages of crackers to share on the flight.
Flying in this day and age sort of scares me. :( But I am trying to think happy thoughts!