Such a fabulous 17 day stretch of the Olympics!
Canada is not typically a country associated with a great deal of overt patriotism, but these winter games really brought the country together in a way that we never have before. I couldn't be more proud of my country and for all of the amazing athletes in every country around the world!
I had a great snack after the 1st period of the hockey game yesterday. I was hungry all day from that run outside in Toronto! There is something about fresh air that always makes me more hungry than usual.
I needed to get out my frustrations with some crunch!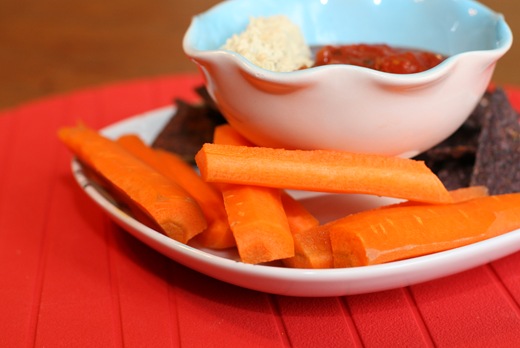 I forgot to mention yesterday that I had no knee pain after my run (I didn't wear my knee sleeves). I am definitely going to keep up the strength training as my legs feel so much stronger than they did last year. Hopefully with the strength training I can eliminate, or at least reduce, the need for my knee sleeves. :)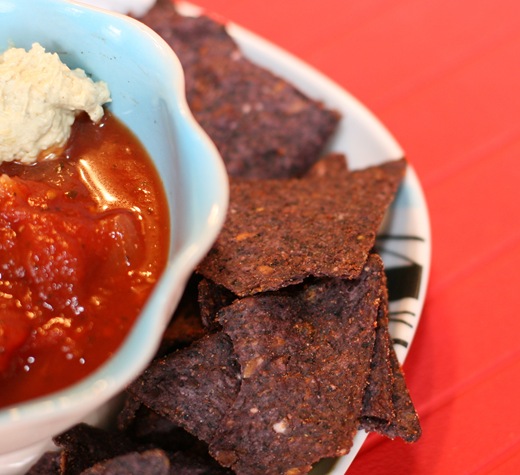 What a hockey game!!!!!
I squeezed Eric's hand the whole game. I think I almost broke his finger when USA tied it up with 25 seconds left! Canada shed a single tear.
It was such a close game and really could have gone either way. I thought both Canada and USA played with every ounce in them. We really couldn't have asked for a more exciting gold medal game. Kudos to all the players for giving their blood, sweat, and tears!
Of course, I had to celebrate our athletes this morning with a festive bowl of oats…
Oh Canada Oats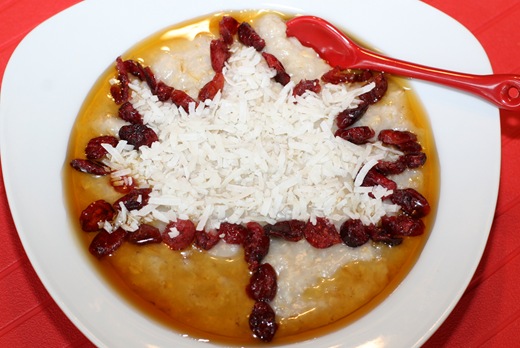 Ingredients:
1/2 cup oats
1 cup water
2/3 cup almond milk
1 ripe banana, chopped
1 teaspoon vanilla
Pinch sea salt
1/2 scoop Manitoba Harvest Hemp Protein Powder
Toppings:
Pure Canadian Maple Syrup (pour a ring around the leaf for the gold medal)
Coconut
Dried organic cranberries
Directions: Throw oats, water, milk, vanilla, salt, chopped banana, and optional protein powder into a pot and stir. Bring to a boil and reduce to medium to low temp. Stir for about 8 minutes until cooked. Add toppings and enjoy!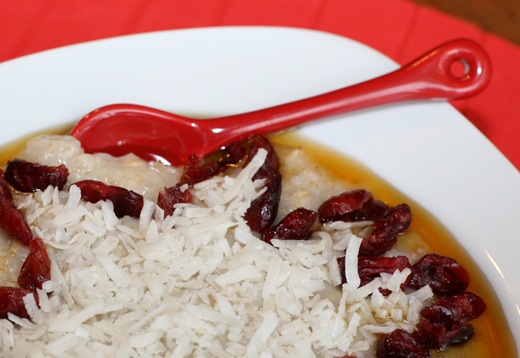 So fun!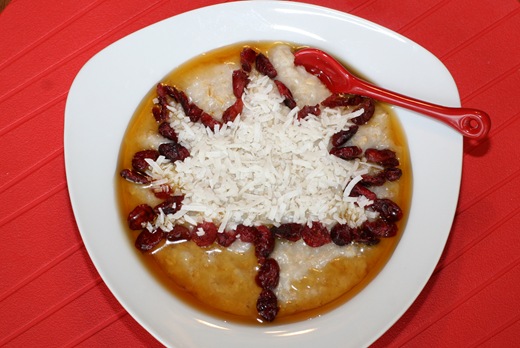 I'm so sad the Olympics are over!!! They made winter so much brighter, didn't they?
Size Healthy Around the Blog World:
Coming up tomorrow: March Madness at Glo Bakery! I was hoping to announce the exciting variety pack today, but I am integrating Fedex into our shopping cart and it is proving to be very difficult to code. We are switching over to Fedex as they are more reliable and faster. Also, if you ship your package to a non-residential address (e.g., to your workplace), you will save $2.50 on your shipping costs.
Enjoy your MARCH 1st!