Good morning :)
I am running outside this morning!
This is not something I have been able to do this winter. I live in an area that is surrounded by busy country roads that are filled with transport trucks!
Snow + ice + blind corners + trucks do not mix for me. I can tolerate it in the summer (although it is still scary), but I have had to keep my running indoors this winter.
I thought it would be fun to change it up by meeting a couple girlfriends in Toronto for a run!  And, I mean…running causes hunger, and there are yummy restaurants in the city, right? It's a win, win. If I run around my house I get a mouthful of slush.
Last night I was hotly debating my outdoor running wear. The weather forecast looks cloudy, 2C/35F, and we just had a series of mini snowstorms in the area. I am sure my feet and pants are going to get soaked! I decided on long black pants, white workout tank, light yellow zip-up, gloves, and then another jacket overtop. I'm sure I'll be sweating like a pig. ;)
And then it hit me: Do I wear my knee sleeves?
As I mentioned in a previous post, I have not had to wear my knee sleeves yet this year (on my treadmill). Last year my knees hurt while running on the treadmill (and outdoors). I attribute my decrease in knee pain to the strength training I have been doing with Booty Camp Fitness. I have been doing a ton of lunges, squats, one leg dead lifts, one leg squats, calf raises, etc etc and my legs feel stronger than ever! I think I am not going to wear the knee sleeves today and see how my knees feel. I have a feeling they will be fine. :)
Krissy, Jess and I will be running 10 km along Lakeshore: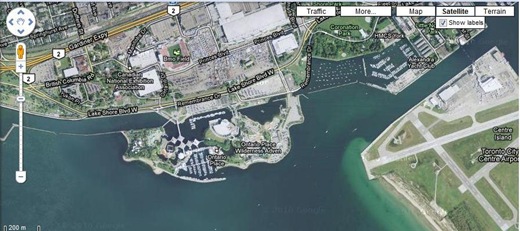 Our route may or may not take us to a certain favourite restaurant in Toronto. :)
I woke up EARLY this morning, as if I was running in a race or something! So strange.
I made a pot of Japanese Sencha: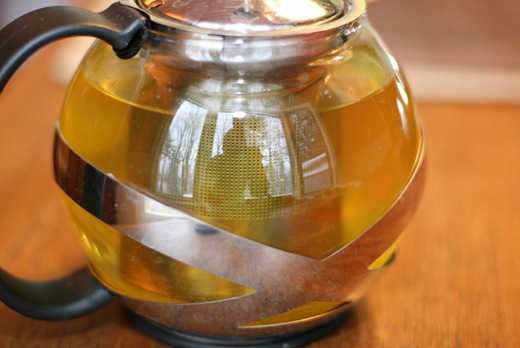 and I gobbled down a Run glo bar: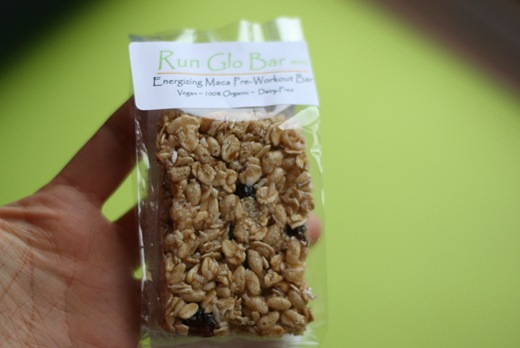 Ok, ok, I will spill the deets. We are going to Fresh after the run!
What to eat post-run?
I have been thinking about what I will get post-run…I am going to be very hangry indeed.
Check out their menu and let me know what YOU would get at fresh after a 10k run!
Click the image below to open up the PDF of the menu:
Decisions, decisions…
I'm thinking some kind of juice to start and then a very filling meal…
See you later this afternoon for a recap!