Snow, snow, snow!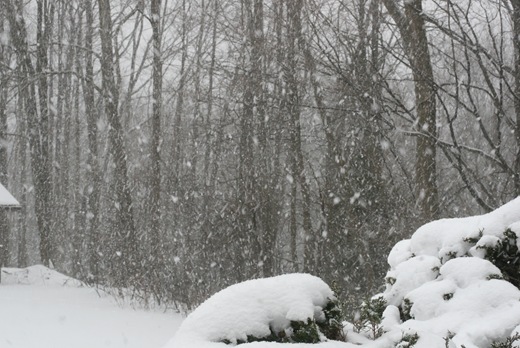 February is going out with a bang, indeed.
I got stuck in the driveway yesterday and had to place some wood planks under the back tires to get out. Fun times!!!
Also broke our brand new shovel while shoveling!
Comfort food was in order this morning…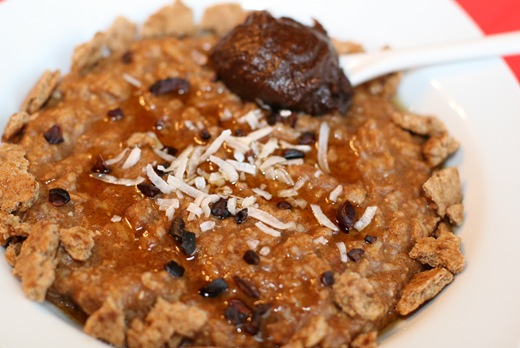 Choco-cado Pumpkin Speltmeal
I have been wanting to try spelt flakes as a hot cereal. I thought I would give it a whirl this morning not really knowing how they would turn out. The spelt didn't cook as voluminous as oats, so I bulked it up with some pumpkin. Spelt is rich in Vitamin B3, vitamin B1, manganese, phosphorus, and magnesium.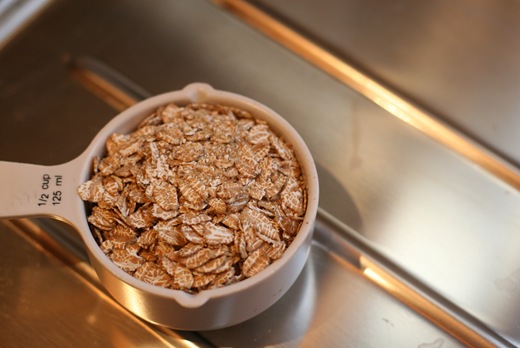 Ingredients:
1/2 cup spelt flakes
1/4 cup pumpkin
1.5-2 cups water
Pumpkin Pie spice, to taste
Pinch sea salt
Toppings:
Vegan graham crackers
Cacao nibs
coconut
Pure maple Syrup
Choco-cado pudding (amazing on this!)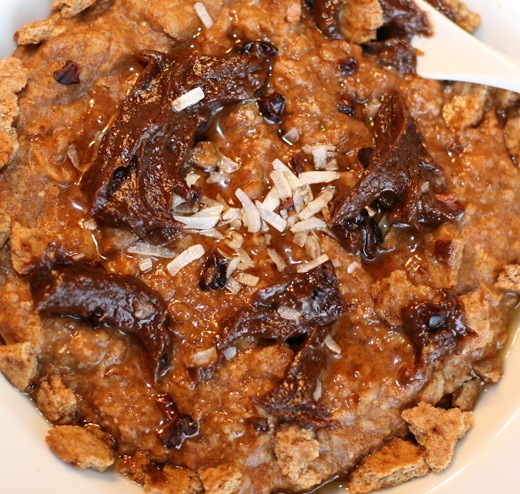 The spelt tasted 'wheatier' than the oats and it was also chewier. Overall, I prefer the taste of oats, but with some toppings I could barely notice the difference.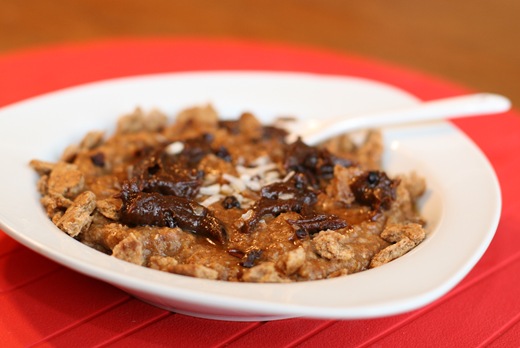 Morning pot of Japanese Sencha..zing, zing.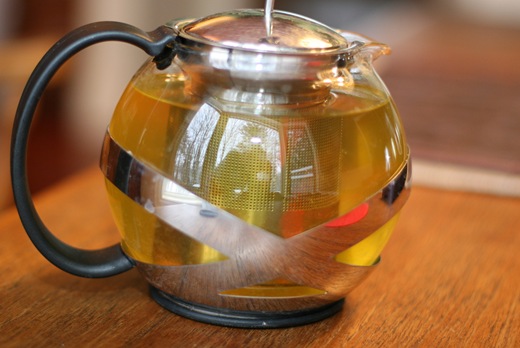 How old do you feel?
Often, I still feel like a university student. One reason why Eric and I are waiting to have kids is because we both still feel so young ourselves. Many days I still feel like a kid myself!
However, this was not always the case. When I was working in my stressful research job while juggling my full-time Master's degree and teaching position, I felt OLD, old, old. I was stressed out to the max, I started to get fine lines and wrinkles, and I felt like I was at least 10 years older than I really was. I pictured my life as unhappy and stressed out, working at the same job my whole life.
This all changed when I took my life into my own hands and decided to create happiness in my life. After leaving my job, I was even more stressed out, but the difference was that there was now hope. Before, I didn't have hope because I accepted that I would always be unhappy in my career.
As the months went by in 2009, I started to get myself back. I started to feel energetic, happy, and back to my old self. I started to feel young! I also started drinking Green Monsters and shifted to a vegan diet. I ran my first race and several races after that. I set goals for myself and enjoyed trying to meet them.
I truly believe that to feel young and vibrant, we need to create happiness in our lives one way or another. It is not something that is done overnight; it often takes months, if not years, to get on the path that you desire.
As you may know, some of my favourite books are Dr. Oz's YOU books. In his book, YOU: The Owner's Manual, he has a Real Age test (it is also available online here). I was curious last night, so I took the real age test online and this is what I got:

I'm almost legal in the US! ;)
I would say that I now feel about 21-23 yrs old most days. When I was stressed out with my previous job and academic career, I felt about 35-38! I'm NOT saying that is old, but what I mean is that I felt like I had much more responsibility than I should have had at such a young age. While I wouldn't go BACK to my early twenties (I was much more unstable than I am now), I think it is fun to 'feel' younger, energy wise.
I took the test several years ago when I was 22 and my score was about 19, so I have brought my real age down by 3 more years since then.
The test asks questions about your health background, your diet, fitness level, family history, drinking habits, etc. It pinpoints areas where you struggle and gives suggestions on how to improve your health.
My questions to you today are:
1)  How old are you?
2) How old do you FEEL?
There is a difference most of the time…
~~~
Updates:
Size Healthy around the Blog World:
It's supposed to be a rest day for me, but I have to go shovel the drive-way! Boo urns.
PS- Super scary + nail-bitter ending to the game last night! Very excited for US vs Canada on Sunday afternoon!!!!
Enjoy your Saturday! :)