Last night I laid out my running gear…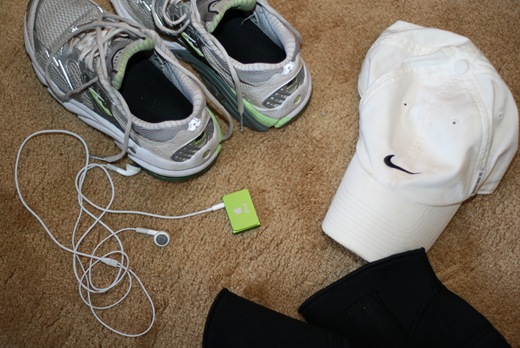 for the 8km Re-Frigee-Eighter race!
My directions were printed…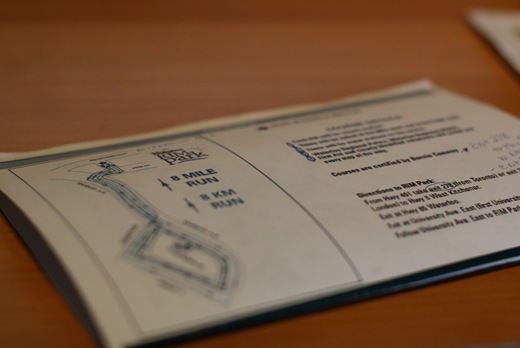 I had my customary Japanese Sencha green tea: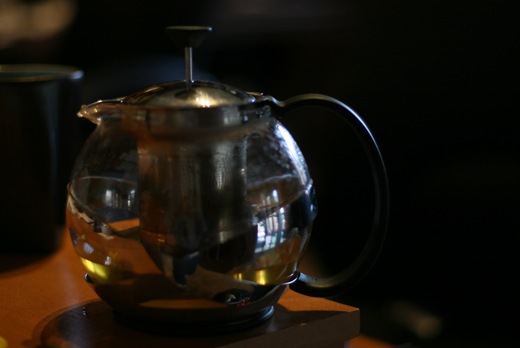 Full with new tunes!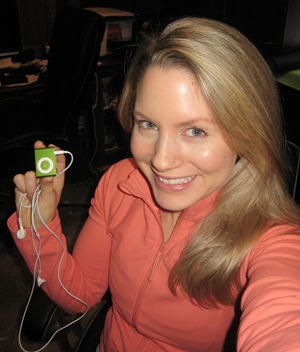 Despite all of my delicious eats in Toronto yesterday, I woke up with quite an appetite!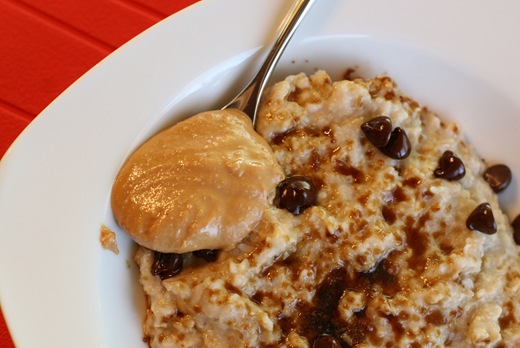 Pre-Race Oatmeal
Ingredients:
1/2 cup oats
1 cup almond milk
3/4 cup water
1 t vanilla
pinch of sea salt
Toppings:
Dark chocolate chips
Cashew Butter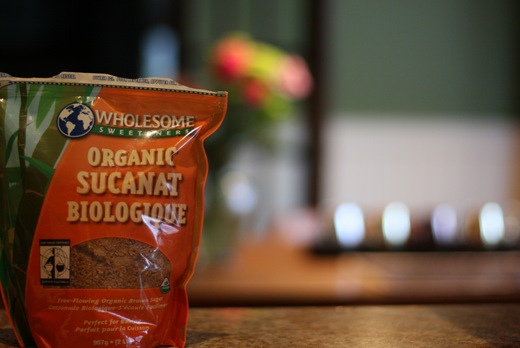 The Sucanat melts when it is warm and it acts like maple syrup!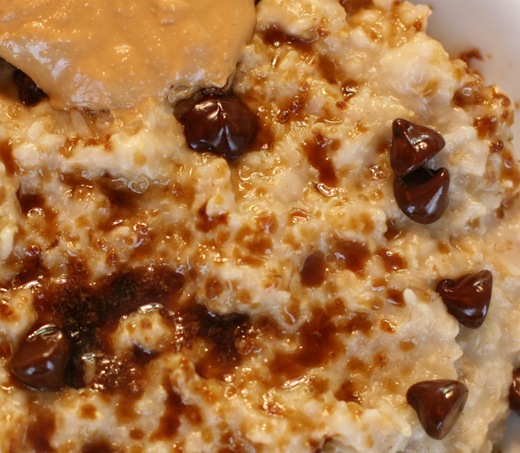 Pure heaven!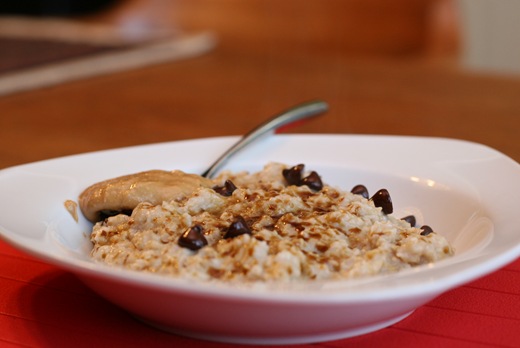 Game Time Decision
Despite what my BRAIN was telling me to do (run that race!!!!!), the little voice inside of me (aka the gut instinct) told me NOT to run the race.
Here is what my brain was rationalizing to me:
You need to run your first race of the year!
The weather is beautiful
You'll feel great once you are running
You will have something fun to blog about
You need to prove to yourself that you can still race (??? lol…isn't it weird what we tell ourselves sometimes?!)
And here is what my GUT INSTINCT was saying:
Your body feels off today and it might not be a good idea to race
Your hamstrings are still a bit sore from your strength workout on Thursday
You don't have that URGE to race today
Don't do it…there are plenty more races to run
At first, I tried to ignore my instinct. I thought I would be fine and there was no reason to doubt that I could race today. I packed up my stuff and prepared to leave.
But then I really started to think about it:
My stomach felt nauseous (this is actually very atypical of me before a race)
I was dreading the 1 hour drive to the race, sign up, drive home, etc.
My legs felt weak
When I think back about all of the poor situations I have gotten myself into over the years, it happened usually because I IGNORED my gut instinct. When I listen to the instinct it never fails me- ever.
Today I decided to listen to that instinct and not run the race, despite really wanting to.
I actually caught myself thinking about what others might think if I skipped the race (maybe they won't think I am dedicated or that I am lazy?). Then it hit me how crazy these thoughts were! I shouldn't do things because I compare myself to what others are doing, I should do them for ME and my current situation.
I went in to tell the Sleeping Beauties (Eric and Sketchie) and Eric mumbled half asleep, 'I'm so happy you are going to be home with me.' and proceeded to pass out. It was so cute. :mrgreen: I love my boys.
As I grow and learn more about myself, I realize how crucial it is to listen to my instinct. I also refuse to let myself feel badly for doing what is right for my body. I don't think it is a coincidence that I felt this way yesterday and I felt this way today. I think my body just wanted a complete break from everything this weekend.
Do you try to be in tune with that little voice inside your head? Are there any times when you listened to it and you think it saved you from a poor situation- or when you didn't listen to it and you got yourself into some trouble?
The example that stands out the most for me is my pelvic injury last January 2009. I got up before work and had a 3 mile planned run. I started to run despite feeling an odd pain in my groin area. The little voice said to me, 'This is not cool, you need to get off the treadmill.' but I ignored it, stubbornly, and ran those 3 miles. When I got off the treadmill, I could barely walk and was consequently out of exercise entirely for a full 2 months.
I also listened to my gut when I left my job and started up Glo bakery.
Moral of the story– use your gut instinct to your advantage, it is there for a reason. I think society sort of 'trains' women to ignore it- do this, do that, not this, not that– but I am certainly my happiest when I listen to my instinct.
~~~
USA Vs. Canada Hockey Game tonight- you are watching RIGHT?!? :mrgreen: