Good evening!
I got up this morning after sleeping in and decided to have a restful morning. No work, no housework, no heavy workouts…was great!
I was feeling a bit tired so I just did some stretching and a little bit of yoga for about 20 minutes, followed by about 5 minutes of meditation. Yes, you heard me right- I meditated! I am not good at meditating because my mind is always spinning.
I find that meditating is easiest for me in the morning. I am much more peaceful and it is a bit easier to zone out. I just put some slow music on (Enya– love her) and laid down and closed my eyes. No better way to kick off the weekend.
Today I went into the city to meet up with girlfriends. It has been a while since I have gone into Toronto so it was a nice change of pace. While I love our new life out of the city, I will always love going into the city for entertainment.
This morning I did some baking.
I made the Banana Apricot Spelt Oatmeal Cookies from the other day. I didn't have any banana though- well, it was all in the freezer for Banana Soft Serve and Green Monsters!
I subbed out the banana for 1/2 cup applesauce. It worked like a charm. They tasted great, but I still prefer the banana chunks.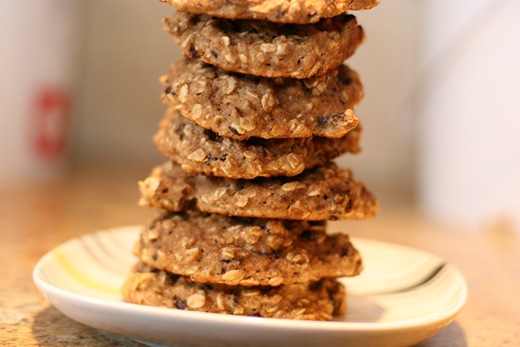 I made the girls each a baggie. Apparently I AM an 80 yr old! :mrgreen: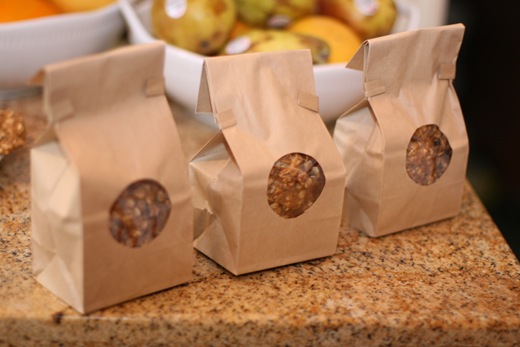 [Fast forward: Happy customer #1]
Today was a very cloudy, yet mild, day in Toronto…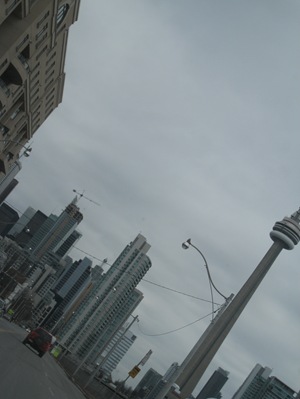 But my company was a ray of sunshine!
I met up with Krissy, Alex, and Laura today.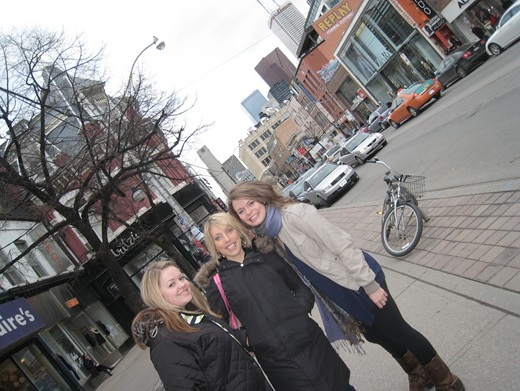 We passed by Much Music so I took a picture like a tourist. ;)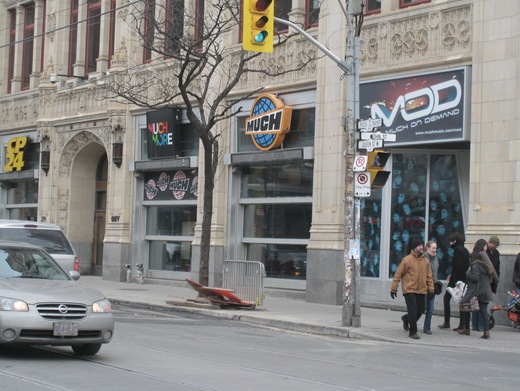 And also a random puppet show…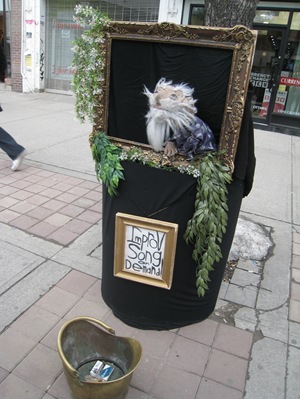 Things I'm afraid of:
Spiders
Clowns
Puppets (newly added to the list today)
Then, we went to Fresh of course.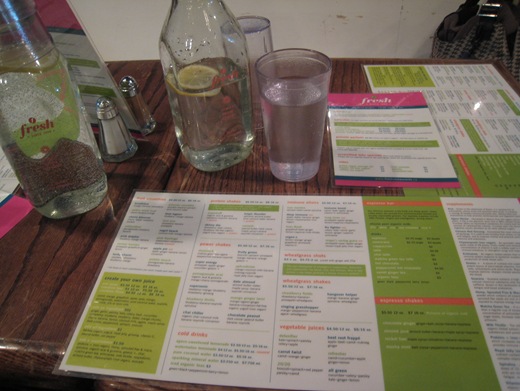 I snagged a table and ordered a lemon tea as I waited.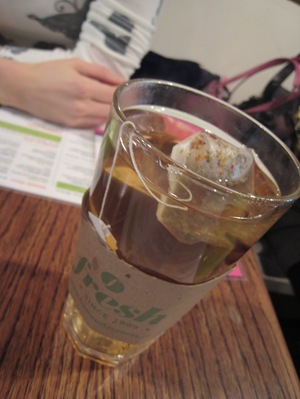 Then I ordered a 'Create Your Own Juice' when the ladies arrived: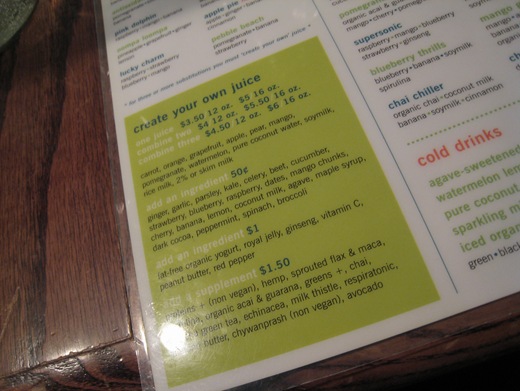 I ordered:
Pure Coconut Water
Kale
Ginger
Ginseng
Beet
A pretty scary mix!
But it arrived and it didn't come with kale or beets- maybe the server didn't think I could handle it? I didn't feel like returning it though so I just drank it anyways. It was quite tasty with the coconut water!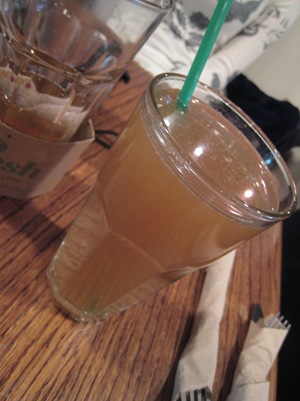 Alex and Krissy: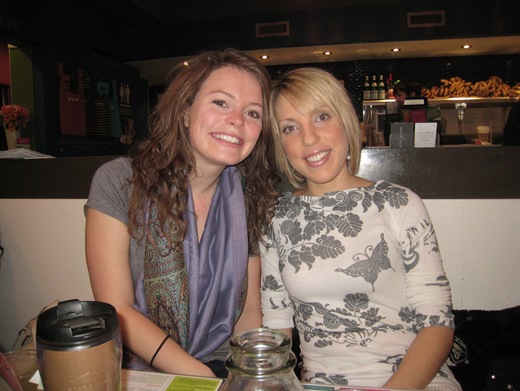 Laura and I: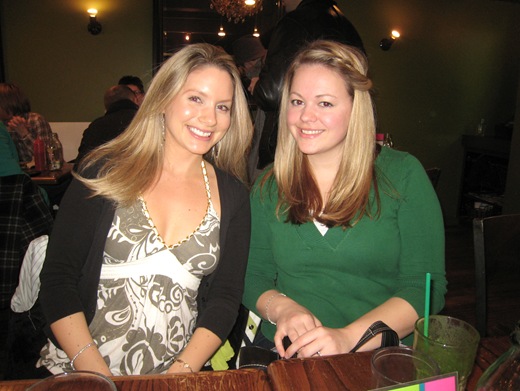 Laura was one of the first friends that I made in my new high school when I moved from NB to Ontario in grade 12! She is such a sweetie. Laura and Eric grew up together too!!! They lived in the same town and went to school together from PRESCHOOL until high school graduation!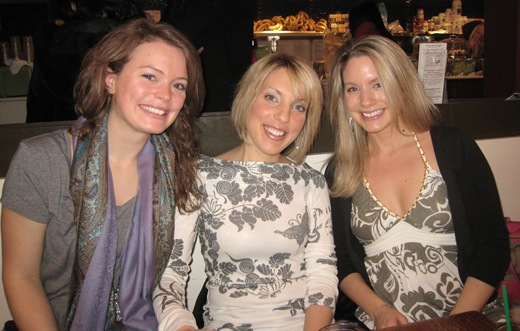 Krissy had the soup of the day with cornbread (she said the cornbread is to die for!)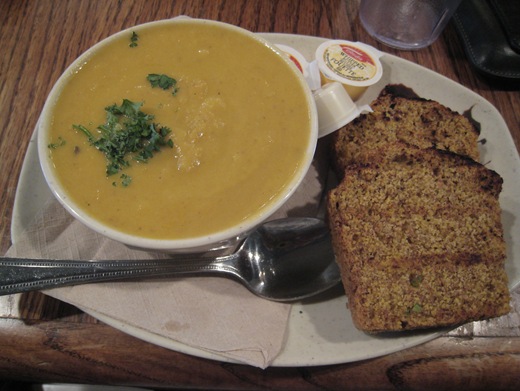 Alex had the Middle Eastern plate- falafel balls, hummus, tahini, pita: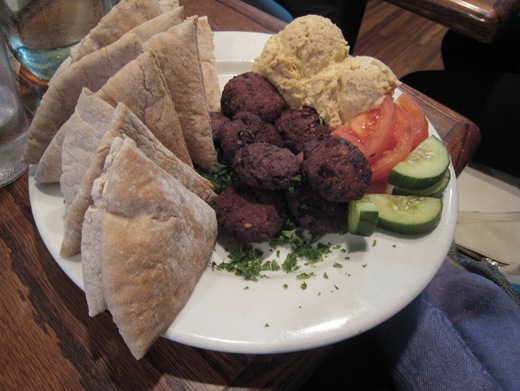 Laura asked me what I recommended for her and I suggested the Energy Bowl. It is still my favourite bowl at Fresh to this day!
It has marinated tofu, rich coconut curry sauce, chick pea and vegetable stew, cukes, tomato, red onion, sunflower sprouts, and tahini sauce. The coconut curry sauce is INCREDIBLE.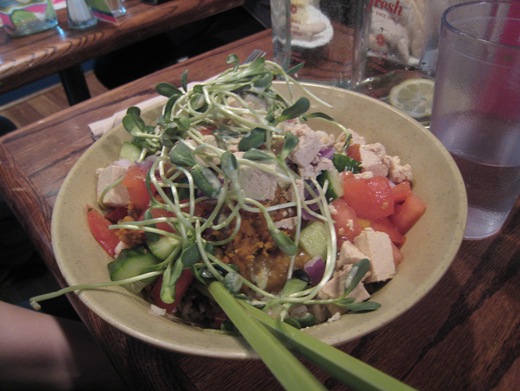 I decided to try a new bowl, so I ordered the Jerusalem bowl today. It is made up of: grilled spinach, tomato, cukes, parsley, red onion, sunflower sprouts, olive oil, tamari, mixed herbs, lemon and chili powder, and a HUGE mammoth scoop of hummus in the middle.
I swear they must have known about my addiction to hummus!!!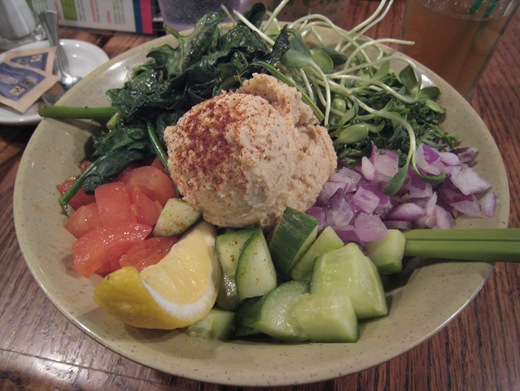 This bowl was really good. It is probably my second favourite.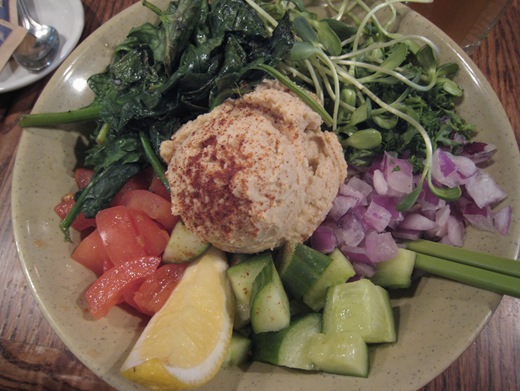 A peek inside after I demolished two thirds of it…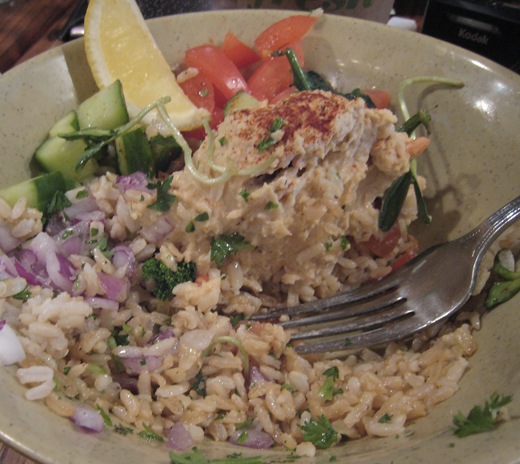 My ONLY complaint about Fresh is that their three locations are very very cramped. There is no room to move at all. The tables are about 6 inches apart so we felt like we were invading other's space if we had to walk by. I'm sure the rent is not cheap in Toronto though so I can see why they would not have a large space!
Then Laura and I went to see Valentine's Day!
My sad attempt at taking a picture…I'm not sure why the screen is white in my pic!? A ghost screen perhaps. ;) I swear we saw an actual movie!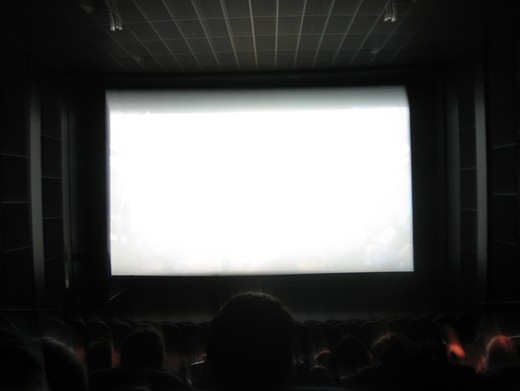 I thought the movie was really cute, but it wasn't as funny as I was building it up to be. Laura said the same.
We also spotted this clever advertisement on Queen Street West: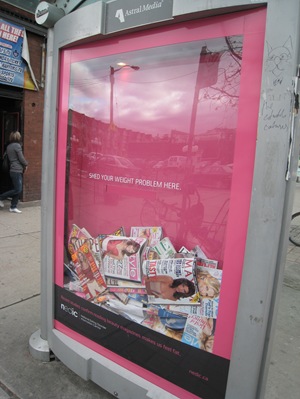 It is an advertisement by the National Eating Disorder Information Centre (NEDIC). You can drop your magazines into the slot to support 'shedding your weight problem'. I have never seen an ad like this before and I thought it made quite a bold statement.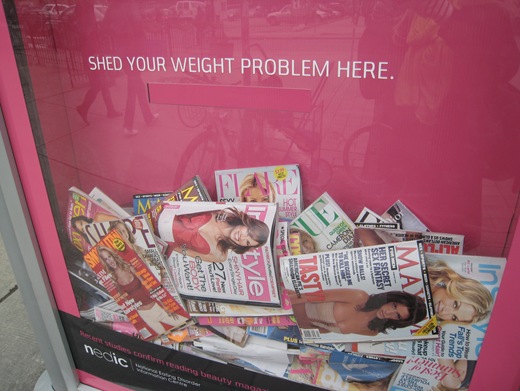 What do you think about this ad- effective or not? Does it make weight preoccupation seem too simplistic? Are there any magazines in here you WOULDN'T include?
~~~
I am currently enjoying some Banana Soft Serve and cacao nibs and preparing for what could be a very exciting morning!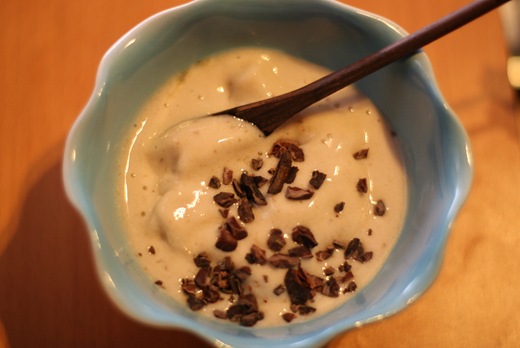 Size Healthy Contest winners will be announced on Monday. There are so many entries! I think I am going to have to post the pictures over the course of next week so I don't crash my blog. ;) If you still want to get in your entry, fire it off to angela [at] ohsheglows.com with the subject line Size Healthy Contest.
Have a great night! :)