Is there a support group for people who are addicted to the Olympics?
The Olympics have me saying things like, 'Eric, I think I want to take up rifle shooting.' and 'With a little training, I think I could rock the luge.' :mrgreen: Anyone else?
Last night's hockey game was fun…and SCARY!
I thought our dear hockey players were going to blow that game. I stop breathing when good hockey is on TV. What a nail bitter! We are so excited for the big US vs. Canada game on Sunday night. It will be EPIC, my friends, E.P.I.C.
Today was a crazy Friday! I was preparing a huge order for a party tonight and I was rush, rush, rush all day, which explains my lack of post this morning. I was making up a bunch of cute Glo Bar goodie bags for a Sweet Sixteen party. It was a lot of work, but rewarding when I was all done.
Today was all about The Last Leg.
Let me explain…
I started off my day on The Last Leg because I was a wild child last night and up way too late. Come 6am this morning, I was not a happy camper, but I had a big bowl of oats to cheer me up.
Energized with oats, I decided to do the Booty Camp Fitness DVD- Intermediate level. My body would have kicked me in the bootay if it could. It was great though: lunges, squats, burpies, push-ups, planks, plyometrics, etc for about 45 mins.
[Insert crazy day of work here.]
Then it was time for some grocery shopping.
Everything I bought was on its' LAST LEG: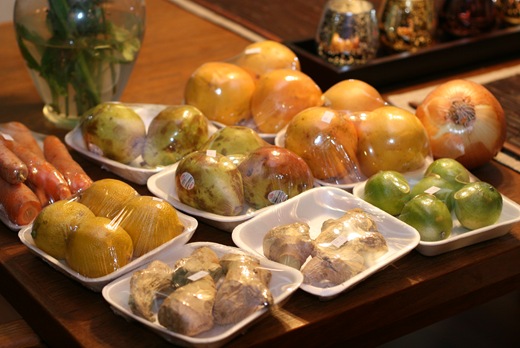 2 Ginger (amazing for juicing)
6 Grapefruit
1 onion (not for juicing!)
5 limes
4 lemons
7 carrots
6 pears
A couple readers gave me a great tip about saving money on juicing- buy the discounted produce! Thanks for the great idea! All of this produce cost me just $7 CAD.This produce will last me a week's worth of juicing. Incredible. You can't beat $1 a juice. Have I also mentioned that I am strangely hooked on grapefruit now after 25 years of hating them? Funny how tastes change…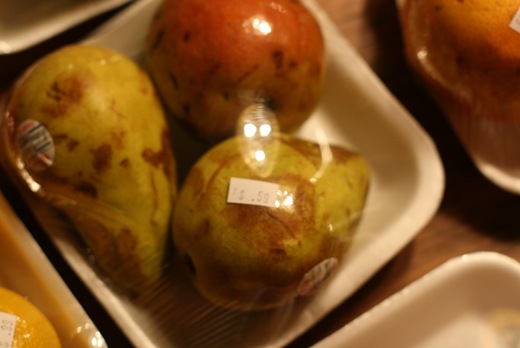 I know the owner of the store and I asked him to just put the old produce in a bag for me each week to pick up to save them using the Styrofoam. Hopefully he remembers next weekend when I go back. I think he thinks I am a weird one… ;)
Dinner was also on its' Last Leg, but it tasted nothing of the sort. Remember on Valentine's Day when Eric did a big cooking blow-out? Well, he also bought enough produce to feed the ARMY! :mrgreen:
…so The Last Leg Roasted Veggie Dinner was born!
The Last Leg Roasted Veggies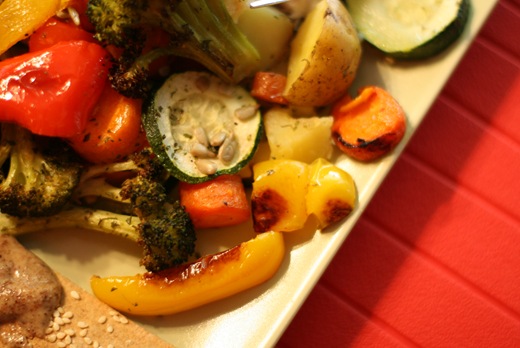 Ingredients:
2 cooked potatoes
2 bell peppers
1 zucchini
3 carrots
1/2 Broccoli
3 T Sunflower seeds
2 T Extra Virgin Olive Oil
S & P
Dried parsley
Italian Seasoning (I used the PC Brand)
Directions: Chop all veggies. Place into a large bowl and toss with seasonings and EVOO. Pour onto baking sheet and roast in the oven for about 35-40 minutes at 425F. Serve and enjoy!
Before going into the oven:
The sunflower seeds gave it a nice crunch!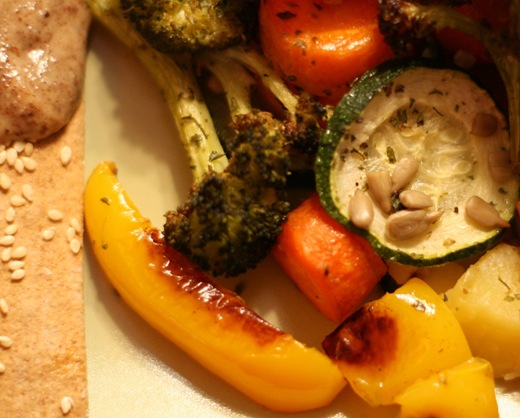 On the side I had two Organic Whole Wheat Lavish thins: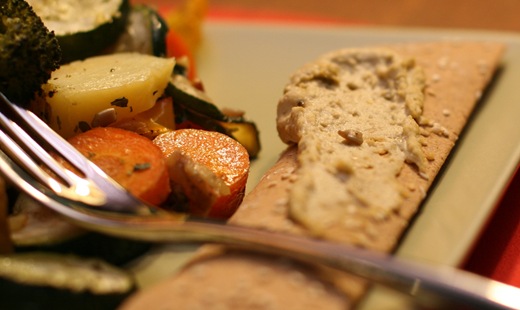 One spread with hummus and one with Almond Butter: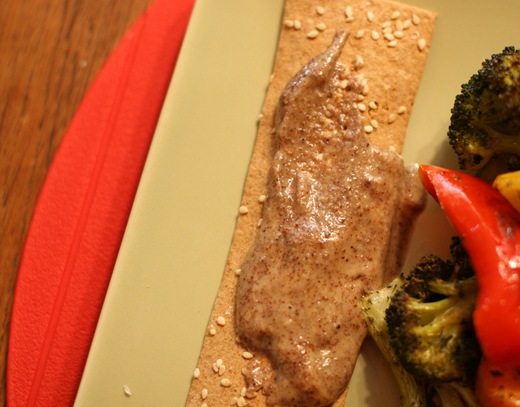 This was quite possibly the perfect meal. A meal like this is just bliss to me!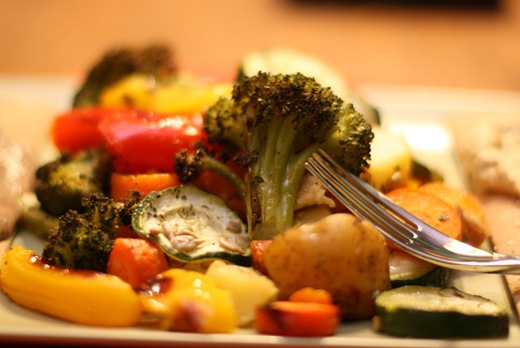 Dessert was a Classic Glo bar. I always overlook the Classic, but when I have one I always remember why it became such a hit. This is the flavour that started it all!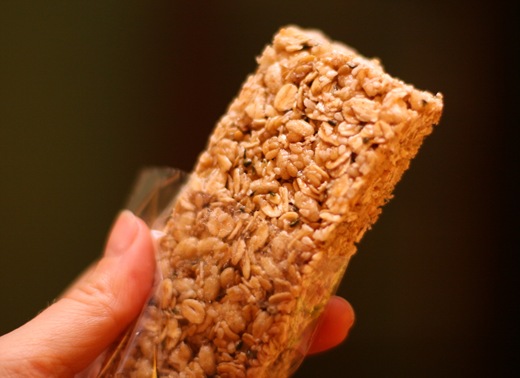 V-Day Flowers, reminding me that I need to see the Valentine's Day movie ASAP!    
Anyone see it yet?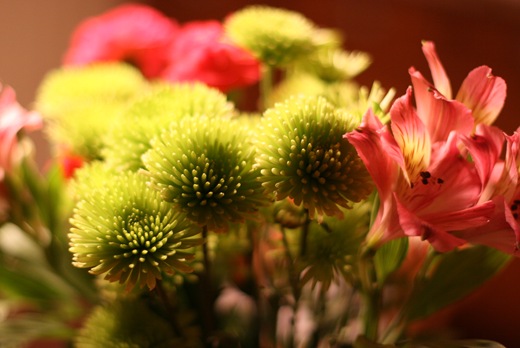 Size Healthy Contest
I am extending the Size Healthy contest until tomorrow at noon EST!!! Keep those entries coming in. I love seeing all of the amazing pictures and reading your stories about feeling so liberated.
I also have a really fun Size Healthy video coming up. :)
~~~
Going to figure out the plan for the weekend now…
Looks like it will involve:
Girlfriends,
Running (possibly fast!),
amazing weather
Make it a good one!

Don't let anyone take away your light. Never give someone permission to change who you are or make you think you should be anything but you. ~my new motto