Sorry about the comments not working this morning..I'm not sure what was going on, but it is now fixed! :)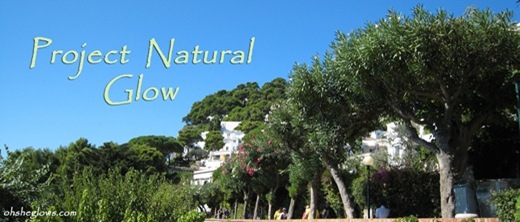 Time for another Project Natural Glow review!
I was out of conditioner, so I picked up this Jason Body Enhancing Conditioner: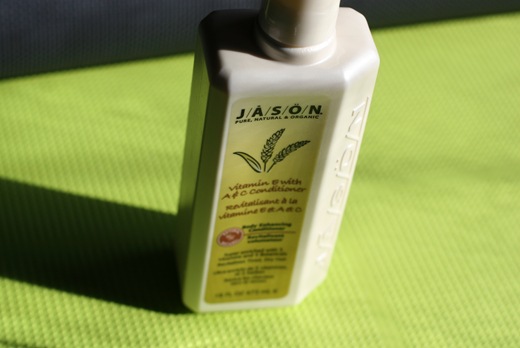 It was rated a 4 out of 10 on the Skin Deep website, which isn't great, but it could be worse I guess. There is a fragrance-free conditioner that has a score of 2 out of 10, so this seems to be a better option if you are concerned about your product ratings.
What did I think of it?
I didn't care for the fragrance of this conditioner. I wish it was fragrance free- I'm not big on smelly things that I put on my hair or skin. The conditioner went on pretty thick so I was pretty impressed because body enhancing conditioners are usually on the thin and watery side. It was easy to rinse out too.
The biggest downfall of this conditioner is that it left my hair extremely tangled! I have had this problem with other body enhancing conditioners before, but this left my hair more knotty than usual. The trade off however was lots of volume. I did notice that my hair had a bit more bounce to it.
Given the so-so rating on Skin Deep and the fact that it did make my hair tangled and hard to comb out, I probably would not buy this product again. I will however continue to use it until it is finished, but I may have to mix it with another conditioner so my hair isn't as tangled when I comb it.
Be sure to check out Dr. Oz tomorrow- He investigates the dangerous ingredients lurking in your makeup! I have my VCR ready to tape! :mrgreen:
Have you tried any Jason products? What were they and what did you think? Or better yet do you use an all natural conditioner that you just love- what is it?

I  believe you are your work. Don't trade the stuff of your life, time, for nothing more than dollars. That's a rotten bargain.
— Rita Mae Brown