I have sort of a random question!
I have been seeing the phrase 'nom, nom, nom, nom' all over the blogosphere lately. Does anyone know where it originated? Also, what does it mean? It is just supposed to be the sound of someone eating good food…really fast?? lol. :mrgreen: Please tell me I'm not the only one who has wondered about this!! I'm not so great with blogging lingo…
I had to laugh because the other day I was reading nom, nom, nom and I realized that I make this totally WEIRD noise in my head when I read it. I'M. SO. WEIRD. Seriously..!
It goes like this
'NOMNOMNOMNOMNOM'
and I say it really fast in my head. hahahaha. Ok, moving on to less embarrassing things…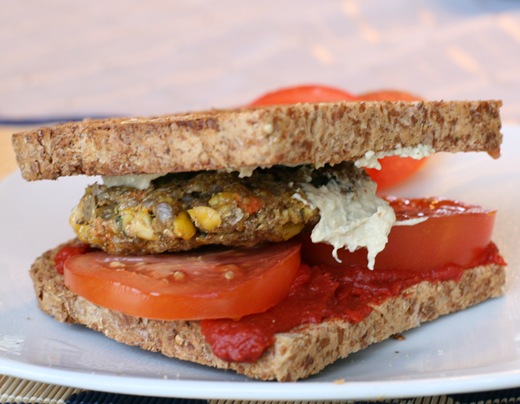 I made another batch of the In A Jiffy Spelt Veggie burgers. I doubled the batch this time because the last two were gone…in a day. I've been known to eat 4 patties at once, straight out of the oven. To which Eric replies, 'Ahhh are you going to save me any…?'
I had two slices of Ezekiel bread with tomato paste (sup, Lycopene!), hummus, and tomatoes: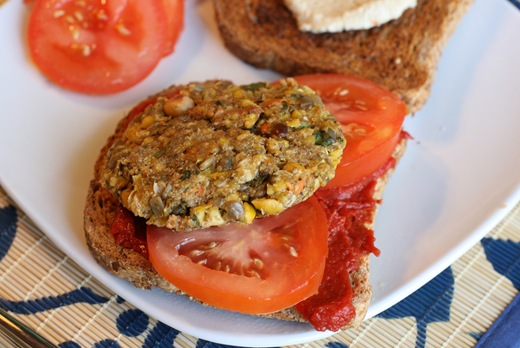 This patty = Love.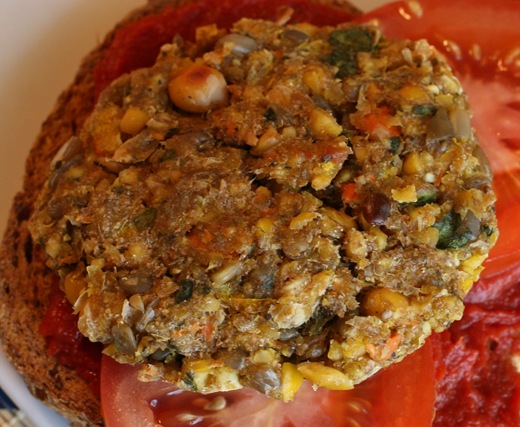 Fountaine Santé Hummus = Love.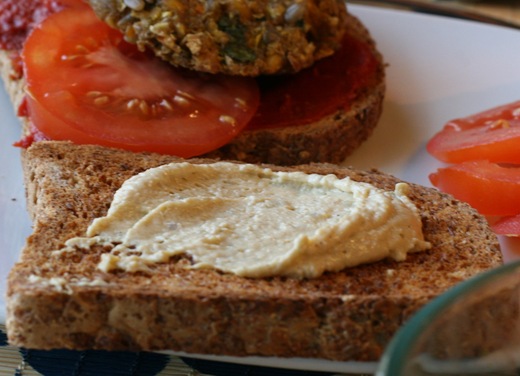 I forgot to mention that I got a new book called Super Eating by Ian Marber.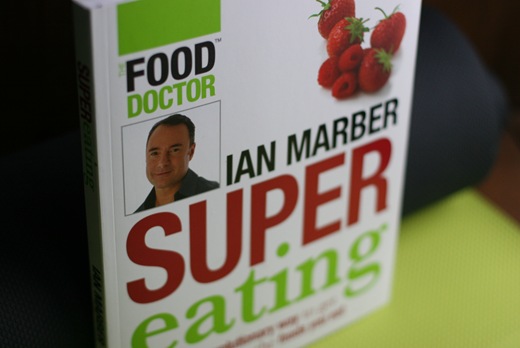 Basically, in a nutshell the book is about how all kinds of vitamins, minerals, and other nutrients interact with one another and either enhance or diminish the absorption of another. For example, take vitamin C and D with calcium to enhance calcium absorption. It really makes me see my food in a new way and to think about ways I can maximize the nutrients from my food. I've been up until midnight the past couple nights reading it! I LOVE reading non-fiction health books. It is pretty much all I read. I used to be pretty crazy over fiction when I was younger though…I think I should get back into it one of these days!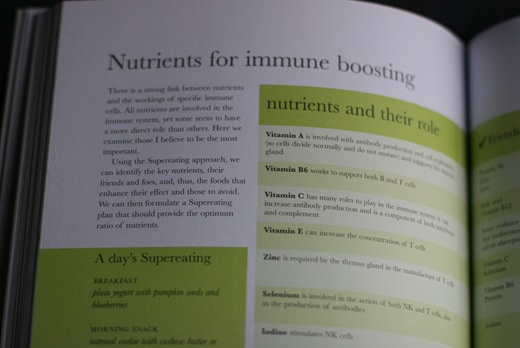 I will have to do a post on the book soon…It's amazing.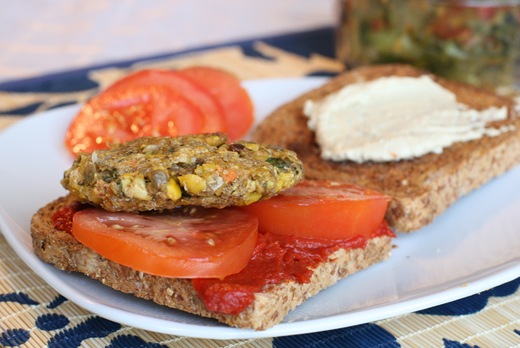 My Aunt's vegan lasagna that she made for me Sunday (I need to get the recipe stat!) It had mushrooms, spinach, onion, tomato, broccoli, etc.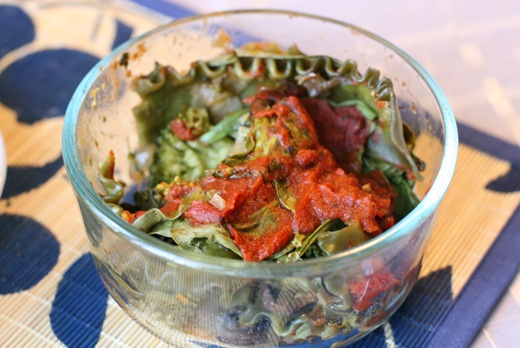 Dessert was a huge bowl of cantaloupe…literally. ;) With a dollop of soy yogurt. I need to buy cantaloupe more often. They are one of my favourite fruits by far!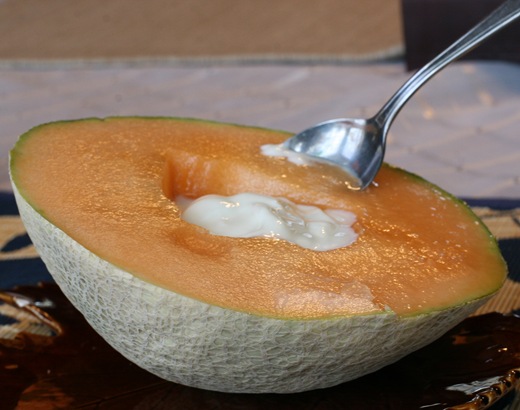 See you tomorrow for my Spring Training Plan! I have lots to say, so rest those eyeballs up. 8-O I believe it is also time for the WMM2 closing ceremonies!
OFF TO WATCH 24!!!!!
PS- OMG I posted 3 times today!!!! Whoa. I'm taking a week off now. JK :mrgreen: