Hello!
Well, my day off yesterday did not go as planned! We ran some errands in the afternoon and I was struck with really bad lower back pain– I think it is hormone related because I get it at certain times of the month on occasion. I spent most of the night on the couch with a heating pad (felt so good!), so we unfortunately didn't get to go to Raw Aura or to a movie.
However, we did do a lot of Florida Road Trip planning!!!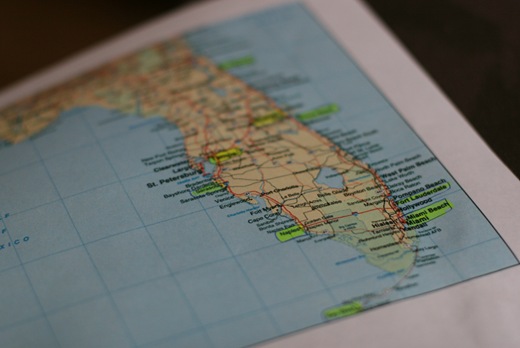 It looks like our first destination after visiting my mom and stepdad, will be Miami and then Key West. We spent all of last night just looking at Key West and we aren't even close to figuring out what we want to do yet! If anyone has been there and can offer some help with planning, we would greatly appreciate it. We are going to spend a night in Miami and 2 nights in Key West. We also booked a rental car- Eric found an awesome deal with Budget for 50% off. Score!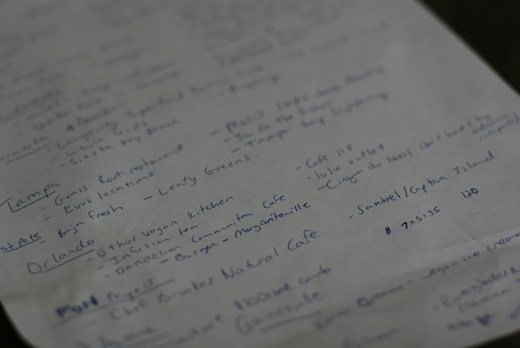 This morning I was happy to find that my back pain was 100% gone!
I got up early and baked some orders and then I had a delicious Green Monster: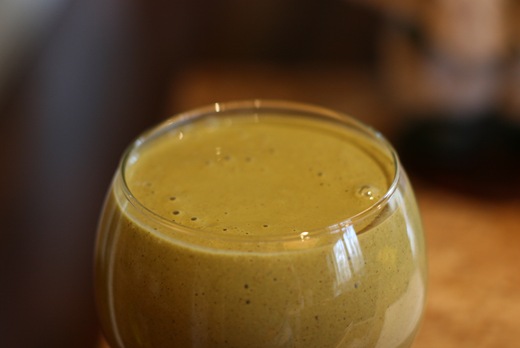 Ingredients:
1 cup hemp milk
1 scoop Manitoba Harvest protein powder (Hemp Pro 70%)
1 T chia seeds
1 tablespoon cashew butter (whoooooooa yea)
3 steamed kale leaves
1 frozen banana
1 t maca powder
ice ice baby
SO GOOD!!!!!
Then I hit the treadmill for a great interval run!
The workout:
3 min walking warm up
5 min running at 6 mph (10 min mile pace) at incline 5%
3 min running at 6 mph incline 1%
repeat, repeat repeat for total of 2.5 miles run
5 min walking cool down
It felt great! As you may know, I took a very long break from running after my second half marathon (about 2.5 months!). Given my injury prone body I think it is important for me to take long running breaks to give my body a rest.
I have recently been easing myself back into it over the past couple weeks. I was surprised to find that my endurance with running has not really gone down as much as I thought it would. I think that is due to keeping up with really high intensity cardio workouts (treadmill hill workouts, mainly). I will be talking more about my goals for the next 2-3 months on the blog Monday!
Post workout and shower I downed two delicious Carrot Chia Spelt Muffins from yesterday: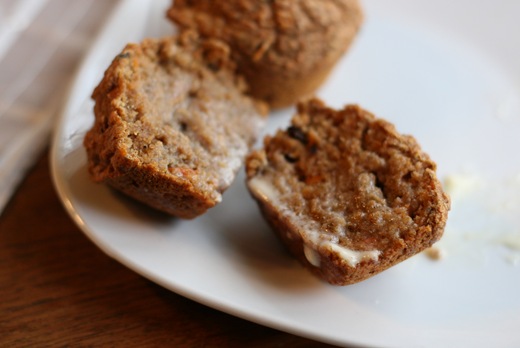 mmmmmmm.
Then it was rush rush rush as we have not one, but two family get togethers today!
I brought along a vegan chickpea dish: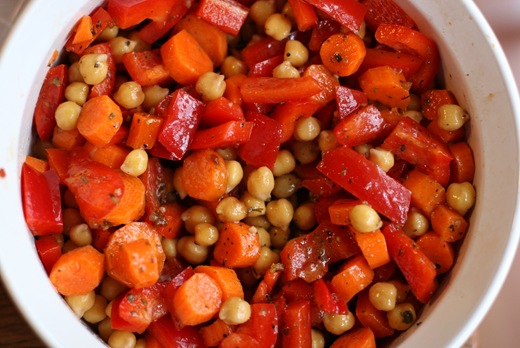 VERY easy. Chickpeas, chopped peppers and carrots with EVOO and red wine vinegar. Plus seasonings.
Two boxes of Glo Bars: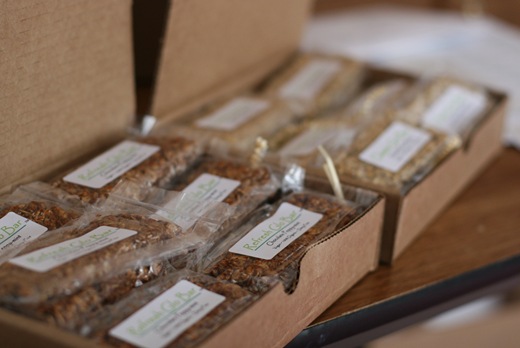 And gifts! Lots of birthdays in Jan/Feb in our family.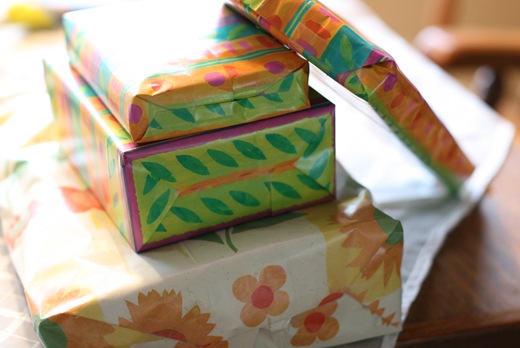 Thank goodness Eric is on call this weekend because I am blogging in the car right now!!
Oh a funny story- we were driving in the car and I reached to get my sunglasses out of my purse when I saw a HUGE, thick, super speedy spider in my purse!!!!!!!!! I freaked out. I made Eric take the next exit and pull over at a gas station so he could remove my purse from the car and then remove the spider. I have a HUGE fear of spiders and my anxiety was through the roof being trapped in the car with one by my feet! Thankfully Eric came to the rescue (after lots of laughing at me) and we were able to carry on with our trip! :mrgreen:
Onto family visit #1, then #2 shortly thereafter!
Enjoy your SUN-day!