Hello!
Trucking along today! Gittin 'er done.
I wanted to quickly discuss something that has been bothering me:
Blah, gray, cold, icy WINTER!
Is it summer yet??? I miss the sun. :(
I have had such a hard time motivating myself to workout lately. I think it is the winter blahs and the fact that I haven't been able to workout outdoors at all. The roads around my house are all non-residential, so it is very unsafe for me to be on roads with big trucks in the winter. I'm not willing to risk my life for an outdoor workout! Thus I have been stuck on the treadmill and things are getting quite lackluster. I was considering getting a gym membership but I just don't know if I want to pay for one and also spend the extra time driving there and back each day. What's a girl to do? Eric and I have also had a really hard time motivating ourselves to whittle.
My eats during the day were fairly carb heavy, so I decided to get a few servings of veggies in for a quick dinner! I ate dinner around 4:30pm tonight because I was a bottomless pit all day. I should get a senior's discount… ;)
Beetlejuice:
Beet, celery, carrots, lime, 1/2 pear. Eric is getting annoyed because I keep saying, 'I seriously don't think it is possible to make a BAD juice!!!' He says, 'So I hear…' lol. Luckily I have you all to blab about my passion for these crazy things!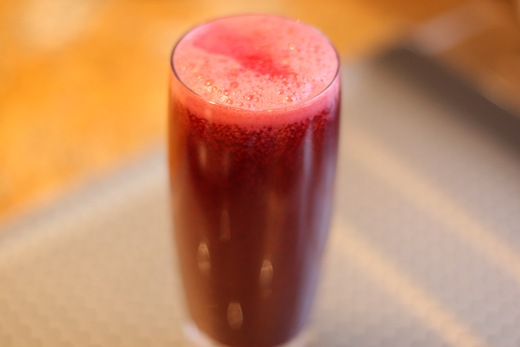 1 can of Amy's Reduced Sodium Split Pea Soup: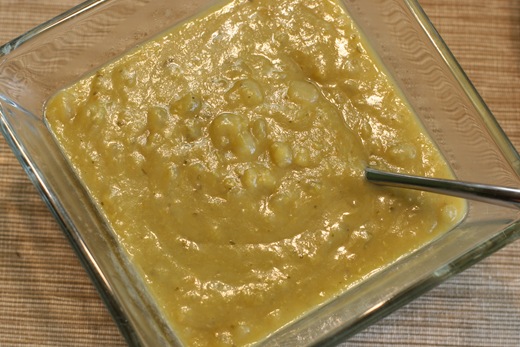 I don't buy canned soup often, but when I do this is one of my favs!!! A true jem and great when I am time crunched.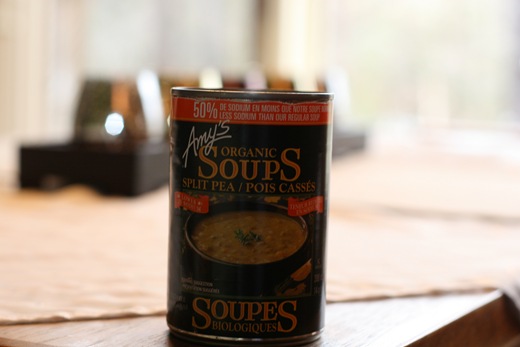 [Opps, should have taken this photo with the can facing the light!]
Per can, it has about 11.5 grams of protein and 10 grams of fibre so it is quite filling compared to some soups.
And a huge salad: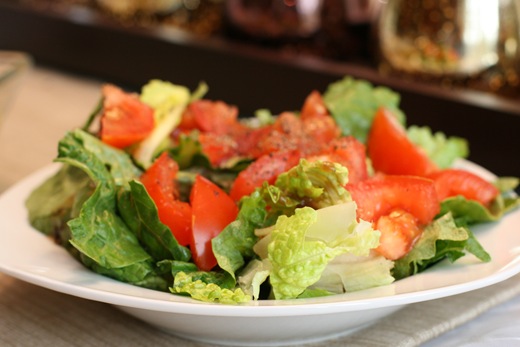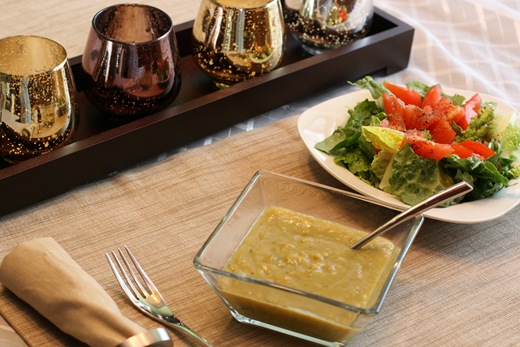 Then I had an Adore Glo Bar: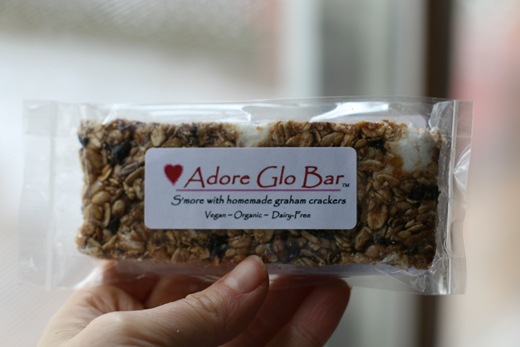 It was brought to my attention that I had spelled S'more wrong on my previous Adore labels!
As you can see below I spelled it S'moore (with two O's):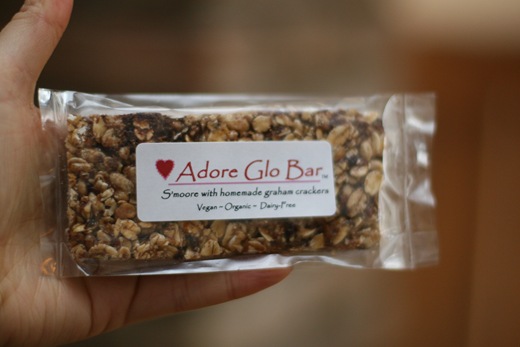 I thought it would be fun to do a quick poll tonight regarding this matter: ;)
hahaha oh that was fun. Can't wait to see what you select! ;)
Off to clean the kitchen and then hopefully veg on the couch watching 24. My back/shoulders are aching from baking…it's gotten so bad lately! I think I need someone to walk on my back with hot stones and crack all the knots out.
Night!