Good morning!
Whittle My Middle 2: Day 19!!!
Is anyone still doing it with us? lol. Last night Eric was making me laugh so hard. I swear my WMM2 workouts are getting worse and worse because I just collapse to the floor and giggle the whole time. He does the weirdest things, that guy!
Eric is getting RIPPED from this challenge. I can't get over how quickly men build muscle!! His arms have easily increased at least 2 inches in size and his abs are quite hard too. The plank-ups are really good for the arms, aren't they? I have noticed my own arms getting really toned this month, although that could be from the gazillion hours I spend baking each week (I mix every batch by HAND!).
We watched the first two episodes of 24 last night. WHOA. The new crew is different! I'm sure we will be used to it in a few more shows though. Freddie Prince really threw me for a loop!
I was up around 6:15am this morning. It's hard to believe I have already gotten 2 hours of work done and it is only 8:30am. Love that!
My breakfast this morning was deelish.
I had a Tropical Balmy Bliss Breakfast Muffin (no butter required!)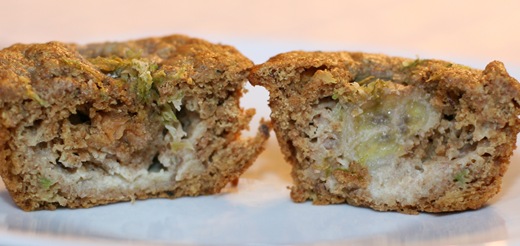 Love these muffins! Remind me of summer. :)
And a Green Monster: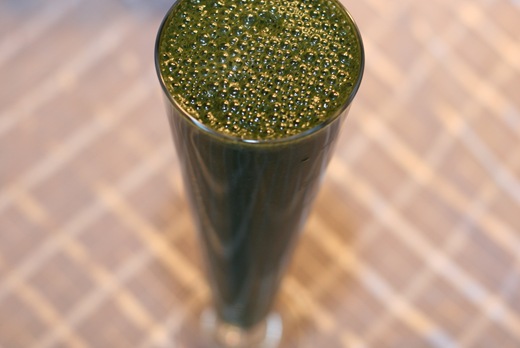 Carob Mint Green Monster
Ingredients:
Cooked organic spinach
1 frozen banana
1.5 T carob powder
few mint leaves
4 ice cubes
1 t maca powder
1 T chunky almond butter
1 cup unsweetened almond breeze
1 scoop Amazing Grass Chocolate Amazing Meal
I don't think I blended the mint leaves very well- I kept finding little strings of them in my mouth- ewwwwwww!!! :(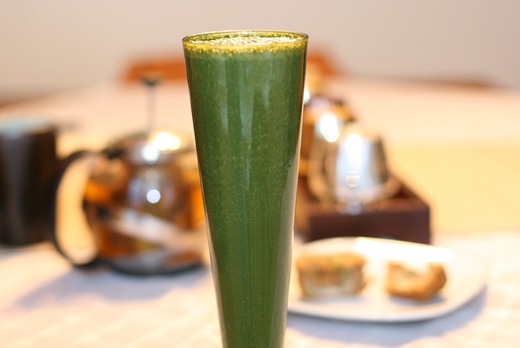 Presenting the new V-day Glo Bar! The name, which I let Eric pick, will be revealed later.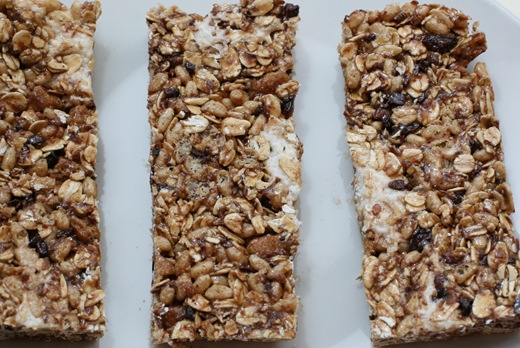 Any guesses what the flavour is?
This bar took me 7-8 trials and it is very labour intensive. I am so happy with it though!
I will be posting the new Valentine's Day Variety Pack today at noon EST (check here on the blog!) and of course unveiling this new mystery bar! :D Quantities of the new bar will be limited.
Updates:
I am crazy busy in the bakery today so I better get going. Not sure if there is a workout on the agenda today- we shall see if I can squeeze one in! See you at NOON!
Have a wonderful, glowing day! :D

"When inspiration does not come to me, I go halfway to meet it." ~Sigmund Freud