Yay!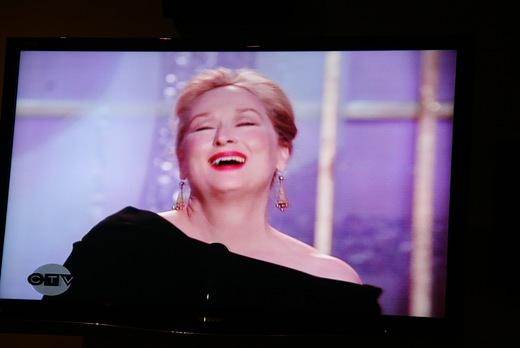 I had so much fun watching the Golden Globes last night. :D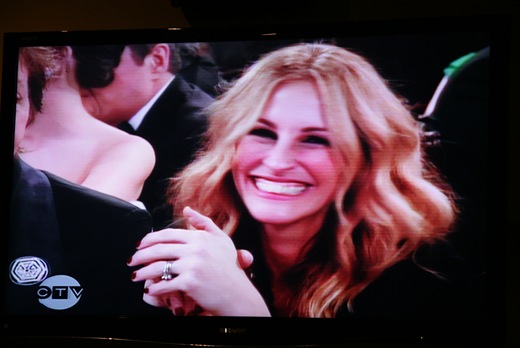 My vote for Best Dressed Female: Olivia Wilde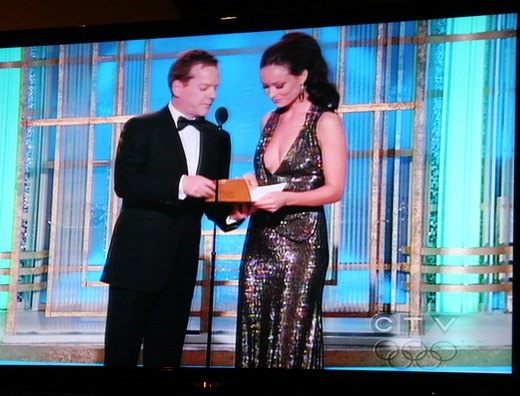 Her dress was stunning. Unexpected, original, and very memorable. It didn't look as good in photos as it did on screen!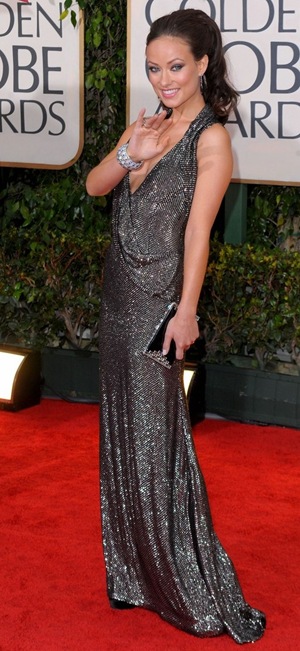 [Source]
I tried to think of the one dress that stuck out in my memory and her's was it! Normally I am more of a 'classic' fan, but this was just so different I had to pick it.
My runners up for Best Dressed Female were Halle Berry (jaw-dropping), Emily Blunt, and Drew Barrymore.
Who were your best dressed?
It turned out that we didn't get 24 on our basic cable channels. We are going to have to watch it online somewhere I guess! Don't tell me what happened!
Sketchie caught up on his beauty sleep by the 'fire'…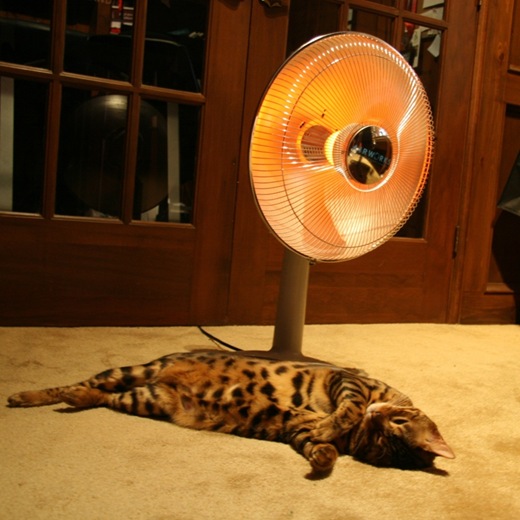 Speaking of beauty sleep, the past two nights I have slept like a baby cat. I sprung out of bed this morning at 6am, rearing to go! I think my body is slowly starting to get the hang of this Early Rising Challenge. I absolutely love early mornings. I am the only one up and it is so peaceful.  I also feel like I am most productive in the mornings. There is something to be said about a long morning ripe with opportunity!
However, I will admit there was something that helped spring me out of bed this morning…
[print_this]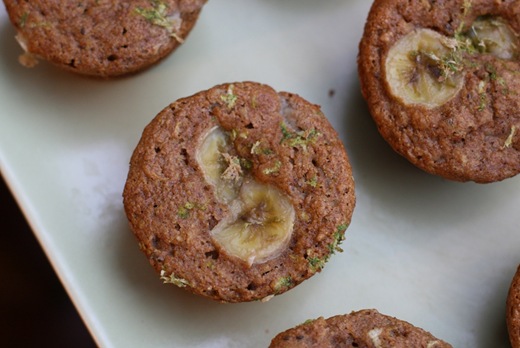 By: Angela Liddon
Oil-free
Ingredients
Dry
2 cups whole grain spelt flour
1.5 t baking soda
2 t aluminum-free baking powder
1/4 t fine grain sea salt
1/2 cup sucanat (or regular sugar would work)
Wet
1/3 cup-1/2 cup (approx) leftover juicer pulp (made up of kiwi, cantaloupe, grapefruit, carrots) OR chopped fresh fruit of your choice
1/3 cup applesauce (I used sweetened)
Flax egg: 1 T ground flax + 3 T warm water (replaces 1 egg)
1 t pure vanilla extract
1 cup non-dairy milk (I used unsweetened almond milk)
1 t lime juice
Filling
1/2-3/4 cup sweetened yogurt (approx < 1 T per muffin)
Garnish
Lime zest
1 small banana, sliced (approx 2 slices per muffin)
Instructions
Preheat oven to 350F.
Grease muffin tin.
Whisk ground flax and water in a small/medium bowl and let it set for a few minutes.
In a large bowl, mix the dry ingredients together.
Take the smaller bowl with the flax in it and whisk again.
Now add the rest of the wet ingredients to the flax mixture.
Make sure to pick out large pulp pieces before putting it in. Whisk well.
Now add the wet mixture to the dry and stir until just incorporated.
Spoon 1 heaping tablespoon of batter into the muffin tin.
Now add approx 1 Tablespoon of the yogurt on top and follow it with another tablespoon of batter on top.
Repeat for the remaining 11 muffins.
Garnish with lime zest and banana slices.
Bake for 18 – 20 minutes.
Note: Go easy on the grapefruit. If you have a lot in your pulp, I suggest adding more sweetener to balance the tartness. This is a fun way to use up leftover juicer pulp! If you don't have the juice pulp you can still make this recipe- just throw in your favourite chopped tropical fruit. Mango, cantaloupe, or kiwi would be delicious. These muffins are super moist- without any oil or butter!- and not too sweet so they make a hearty breakfast muffin.
[/print_this]
I adapted these from my Lime and Cantaloupe Margarita muffins.
Oh, these are good. So so so moist.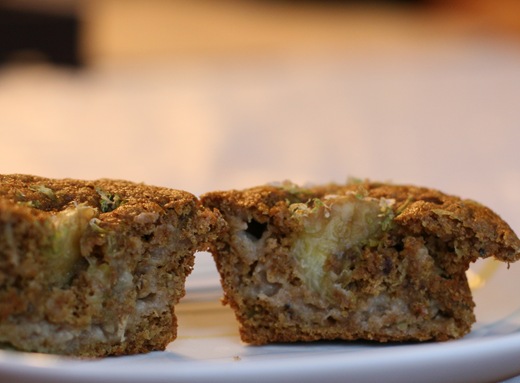 You can see the yogurt flowing like a river throughout the muffin!
I love the lime zest. So tropical and so fun.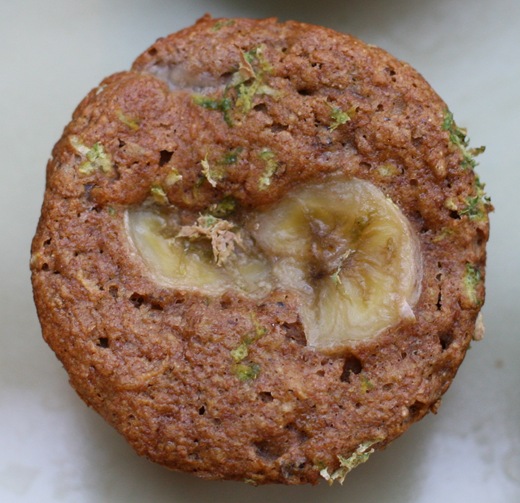 A great way to include some fruit and veggies in your morning muffin!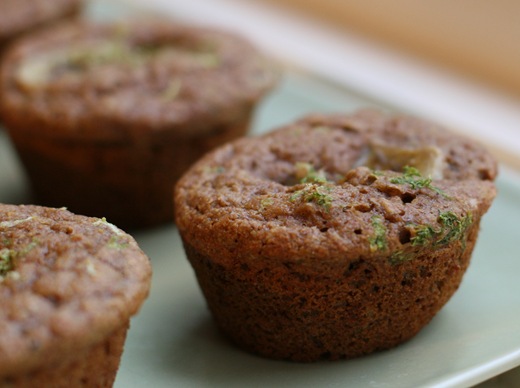 These are definitely something to get up early for! I had one muffin with a Green Monster.
What is your favourite muffin flavour?
I LOVE all kinds, but especially Banana-nut-blueberry, Classic BRAN, and carrot spice.
~~~~
Updates:
And because this always makes me giggle when I say it… ;)
GIT 'ER DONE!!!!!!!!!

The discovery of a new dish does more for the happiness of mankind than the discovery of a star.
~Anthelme Brillat-Savarin