Good morning!
Today is a very exciting day…
24's new season starts tonight and it is 2 hours
The Golden Globes are on (I love the fashion pre-shows mostly!)
So fun. :) Is anyone watching?
~~~
5 Things That Helped Me Beat My Obsession With Weight
Yesterday was one of those days that I really appreciated how far I have come with my Road to Health. It occurred to me that I haven't weighed myself for about a year and a half now. I haven't counted calories, and I generally haven't obsessed about food for a very long time. Sure, I have my moments now and then like anyone, but for the most part I have been able to leave my eating disorder in the dust!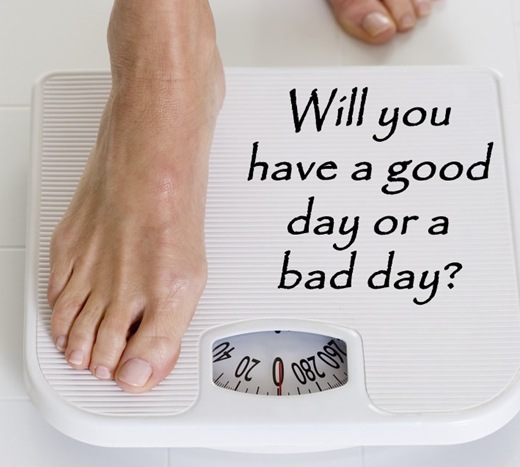 1) I Ditched The Scale
I have written about this countless times over the past year and for a good reason. Ditching the same, for me, was one of the most important steps in my Road To Health. I struggled for years in figuring out how to stop obsessing about my weight and what I ate. I finally figured out that for as long as I weighed myself everyday, I would never get past my focus on these issues. I don't think weighing in is a bad thing for everyone, but for my personality it surely was. Once I stopped weighing myself, I was able to focus on other aspects of my health and take my mind off the numbers.
2) I Stopped Counting Calories
I counted calories from the age of 12 until about 25. That is a very hard habit to break! I always get emails from readers asking me how I did it and the truth is, it is not easy. While I do see the value in counting calories for some, for me it was not a good thing in my life. It took me a few years to finally stop counting calories all together. Many failed attempts. I started with not counting one meal a day, and then worked my way up to a full day, very slowly. I was quite ridden with anxiety at first, but I got over it. Much like ditching the scale, stopping calorie counting allowed me to take my focus off the numbers and onto bigger things, like my overall health.
3) I Learned About Nutrition
Before I learned about nutrition, I used to think that living off apples and ice burg lettuce was 'healthy'. In university, I took a few advanced nutrition courses and they really changed the way I viewed food. I learned about the components of food, digestion, physiology, etc. and it really made a light bulb go off inside my head. I no longer viewed food as simply how many calories it had. I appreciated how complex nutritious foods are and what they could do for my body. These courses were instrumental in my love for nutrition.
4) I Set Goals
Goals are so important to me. As you may know, I have goals in all areas of my life for 2010. They keep me motivated, inspired, and challenged. Prior to beating the disordered eating, I never set any health related goals. Last year I set goals of running my first races- a 10k, 10 miler, and 2 half marathons (recaps here). I realized that having health and fitness goals showed me that fitness could be FUN, inspiring, and exciting. Finding something that I enjoyed made it seem less like 'work' and more like 'play'. Even when I am sweating it out on the treadmill on cold winter days, I think about my spring time goal of running another race, and that instantly inspires me to train consistently.
5) I Stopped Comparing
I used to be horrible for comparing myself to other women. She has skinnier thighs, a tiny waist…she is prettier…taller…more fit. It is a vicious cycle that will never end unless you put a stop to it. There will always be someone out there who you will perceive to be 'better' than you in some way. I had to commit to accepting myself for who I was at this very moment in time- not 10 pounds from now. It took me a very long time to accept a few things about myself that were never going to change. Learning to love myself was one of the hardest things that I have ever done, especially after years of being my own worst enemy. Seeing a counselor while in university helped me plant the seeds and start a new journey.
It is a long road, but one that us surely worth traveling.
Have you ever made any changes in your life that helped you stop obsessing about food or your weight?
Updates:
I changed around a few blog colours yesterday- I think it is a bit easier on the eyes now.
Women's Post selected me as Women of the Week- check out my interview here.
I have a full day of baking orders today…but first, a workout is in store!
Make it a good one! :D

Insist on yourself. Never imitate.
Ralph Waldo Emerson