HEY-LO!!!!
Wow two posts a day, two days in a row. It feels like the good old days. I told you that my blogging was much quicker now! Thank you Eric, techie genius. ;)
I feel literally ah-may–ZING since I have started NOT multitasking and the Early Rising Challenge. I have an extra kick to my step. I can't wait to see what I feel like in a few weeks if this has only been a few days. They say it takes 21 days to form a habit, so that is what I am shooting for.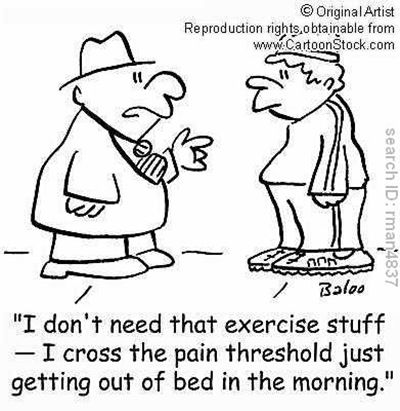 [Source]
Some of you have been asking me how I am getting up early so I thought I would talk about it a bit tonight and tell you what has worked for me so far.
Here are some of my Early Rising Challenge tips:
GET WARM: If your place is like mine, it is freezing when you wake up. The walk from the bedroom to the bathroom is the most painful thing I experience all day.

COLD

. I have found that it is much easier to get out of bed if my fluffy robe and slippers are beside the bed. As soon as I get up the robe and slippers go on and I instantly feel a bit (bit) better about getting up. I also have a small space heater in our bathroom that I immediately turn on when I get up. I look forward to the warmth and I stand beside it for a few minutes while I brush my teeth. These little rewards add up in the early morning!
WAKE UP NATURALLY WHEN POSSIBLE: I don't use an alarm clock. I have this strange internal clock that I can 'set' before bed and I magically awake for that time. I prefer not using an alarm clock because it means that I am more likely to wake up at the end of a sleep cycle– and not being jolted awake in the middle of one! This method is not for everyone of course (i.e., my hubby). If you can't go without your alarm clock, I suggest putting it across the room so you have to get out of bed to turn it off.
CAFFEINE: I will bulldoze anything in my path to get to the kettle in the morning to make my Japanese Sencha. It has just enough caffeine to wake me up and energize me. While I don't suggest consuming massive quantities of caffeine, I think a little bit is nice!
GET YOUR ENDORPHINS: If you are going to the trouble of getting up early you might as well cross off your workout while you are at it! I feel 'ok' after 15 mins. of rising, but I feel especially AMAZING after an early morning workout. I will be honest though, the first 10 minutes of my workout are often

brutal

and I feel like I have no energy, however after 10 minutes I magically wake-up and it goes pretty well. When I workout in the early morning I have half a Glo Bar or a Run bar to tide my hunger over until breakfast, which is usually 1-1.5 hours later (after workout and showering).
REWARD YOUR SUCCESS- TWICE! I want a morning reward

and

a weekly reward for my hard work! My morning reward is having more time for a relaxing, delicious breakfast. I also spend a bit more time reading fun blogs or reading my book. For my weekly treat, I was thinking giving myself 'permission' to buy a special item at the grocery store that I typically don't buy. Nothing motivates me more than good food! ha!!! ;)
BE FLEXIBLE: A reader named Ariel gave me this great tip. She says to be flexible with the goal time that you set for your early morning. So for example, if Ariel's goal time is 5am, she won't be hard on herself if she gets up at 5:30 on some mornings. We have to take into account the fact that some days we will just

need

more sleep than others and

that is OK

! Be flexible with yourself and you will be less stressed and happier (this applies to all areas of life too!).
I was asked if I have a 'goal time' for the Early Rising Challenge.
The answer is YES.
You know me, I need goals to strive for in everything that I do. I find they are so motivating. My goal is 4:45-5am wake-up time, and a more realistic goal is probably 5:30am, given Eric's sleep schedule and the fact that I do need to spend quality time with him in the evening! :) I can't see myself going to bed much earlier than 10pm, but maybe that will change with the earlier mornings. Baby steps…
All in all it is only day two of the challenge and I am already feeling so much more productive and overall much happier. That is in part thanks to my NOT multitasking too! My life is feeling more simplified with each passing day and I am really excited to keep at it and see what benefits I get from it.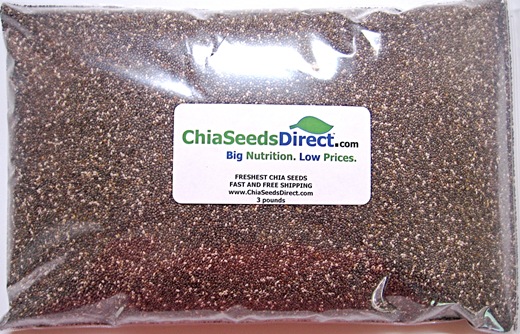 Would you like a chance to win a 2 pound bag of CHIA SEEDS from Chia Seeds Direct?
Just answer this simple question below:
What time do you get up in the morning during the weekdays and WHY!
Contest open to Canadian and US residents only please. Runs until Friday Jan 15th at 8am.
BONNE CHANCE MES AMIES!
See you tomorrow AM for Pumpkin Pie Baked Breakfast Cake.
I'm off to do Whittle My Middle 2 with Eric, then make some din dins. Ta-ta!