It was COLD on our walk yesterday!!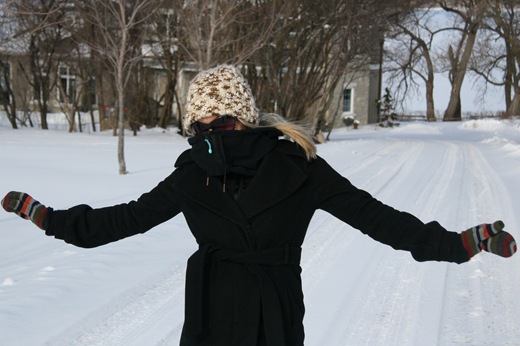 It was a bone chilling -13C/8.5F with a windchill of -23C! And boy was it windy.
Here I am with my father in law whom I love so dearly! We put a brave face on…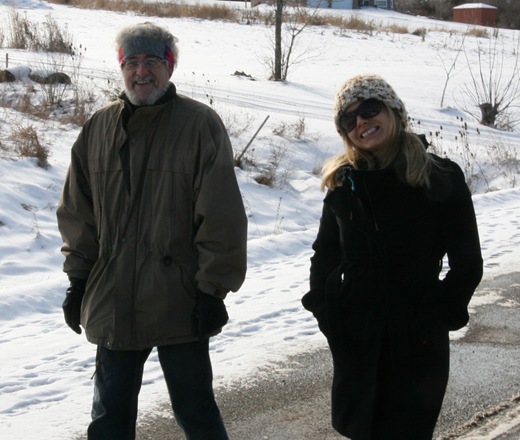 But not for long!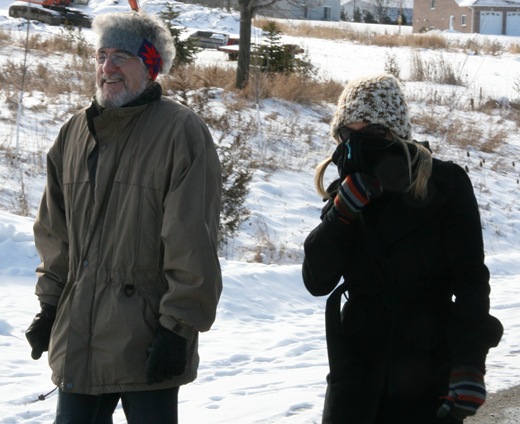 Thanks to this huge collar on this Lululemon sweater I got several years back, I was able to cover half my face!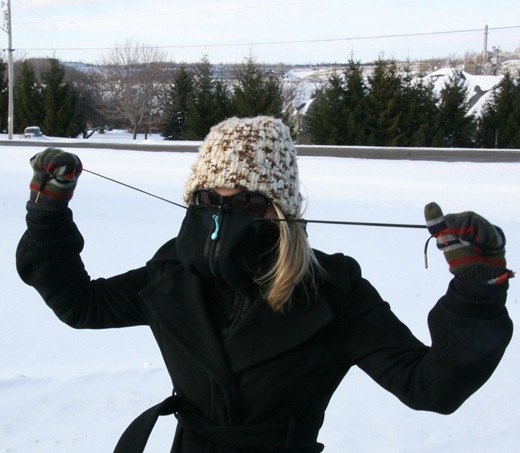 We walked for over an hour in the blistery cold and came across these beauts: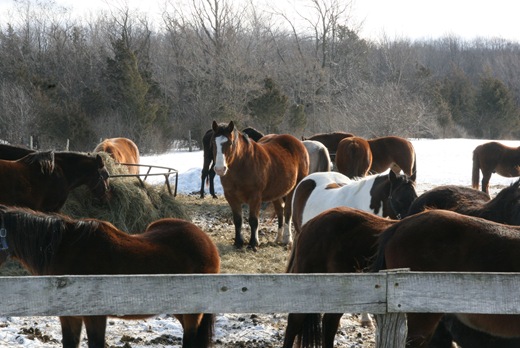 I wanted to go riding!!!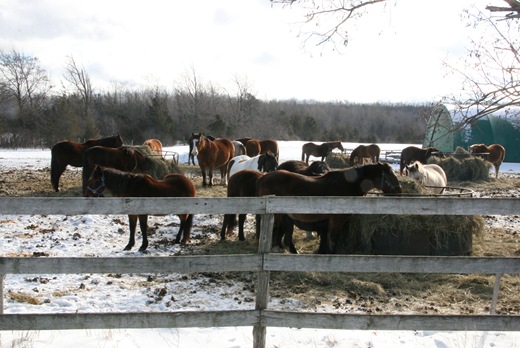 Meanwhile, back at the ranch…
Sketchie and Finnegan continued to fight for Alpha male.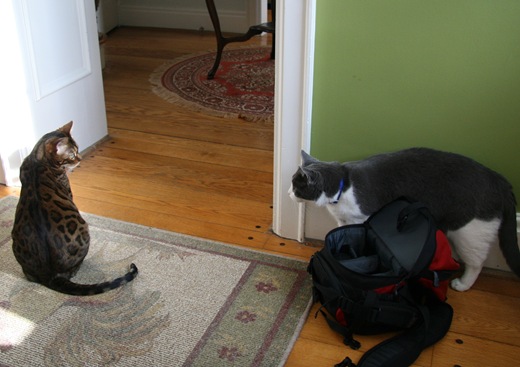 Sketchie plotting…
I think there is a wire in his brain stuck on 'clean mode'.
POOPED on the car ride home (not literally!)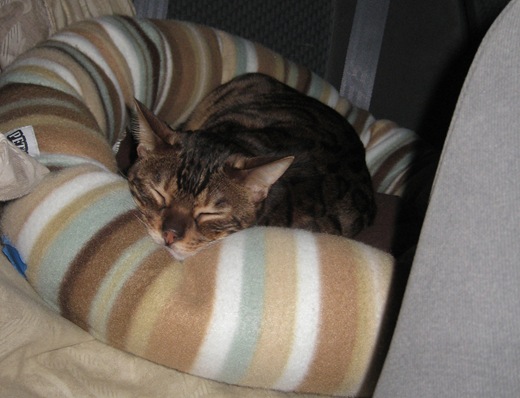 It was a great getaway, but not long enough! We had to leave around 3pm because I had a lot of Glo Bakery work to be done Sunday night.
We came home to NO WATER in the house. Not a drip. We feared that our water pipes froze up. Around 9pm, there was a huge loud boom coming from our water pump and then we had running water again!
Eric and I managed to squeeze in Whittle My Middle and I had a 15 min treadmill run/walk workout.
I also made some overnight Banana Bread Baked Breakfast Cake: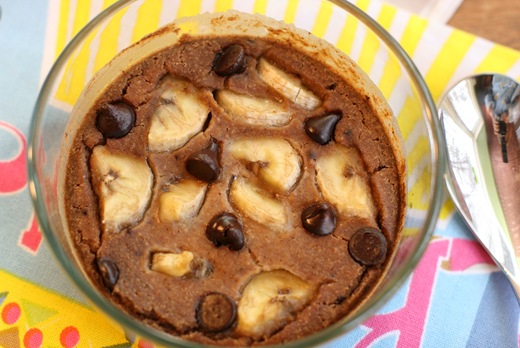 This time I doubled the oats, cut the nuts in half, and added dark chocolate chips with the bananas. Sooooo heavenly!!!
My Early Rising Challenge
I've always been a night owl for as long as I can remember. I have never been one for going to bed very early because I always have trouble falling asleep. I am certainly not one of those lucky people (e.g., Eric) that falls asleep within a few minutes of hitting the pillow!
However, I also love mornings. A lot. I love getting up early, getting a good workout in, and getting a few tasks crossed off my to-do list.
The only problem with my love for both late nights and early mornings is that they don't really work well in tandem!
Eric also happens to be a night owl, so our schedules just sort of worked well together. I love spending time with my husband at night. I only get to see him a few hours each day.
Last year, I came across this fabulous article by Zen Habits called '10 Benefits of Rising Early'. When I first came across it I knew it was something that I wanted to try out, however I never ended up committing to it. Leo, a former night owl himself, tells his tips on how he switched to rising early- at 5am every day. He claims that his entire life has changed for the better since he became an early riser. Not only does he feel more at peace in his life, he also gets much more accomplished.
Some of Leo's tips for learning how to rise early are:
1) Start slow. Wake up just 15-30 minutes earlier for several days until you are used to it. Then get up earlier the next week, etc.
2) This seems obvious but you need to go to bed earlier if you are to function the next day. Leo says even if you don't think you will fall asleep, go to bed and read. Often you will fall asleep faster than you thought.
3) Have a reason to get out of bed in the morning! Make a morning ritual that you look forward to. Maybe it is a delicious bowl of baked breakfast cake after your morning workout or maybe it is a favourite TV show or 30 minutes of your favourite book. Have a fun reward for getting up early!
4) Be productive. Make your early mornings productive and you will have a reason to stay committed to it. If you get good results, you are likely to stick with it!
For the rest of Leos tips and benefits to rising early, see the full article here. It is a must read!!
In case you haven't guessed, I am challenging myself to rising early!
Over the next several weeks, I am going to slowly adjust my sleep-wake schedule.
I am going to monitor my progress andwill report back how it is going.
Are you a night owl or early bird? If you live with a boyfriend or husband, are you on the same sleep-wake schedules?
~~~
UPDATES:
After 7 trials over the past several months, I was finally able to perfect my first Gluten-free Glo Bar!!!! Stay tuned for details in the upcoming weeks for the release.
My Recipes Page is all up to date now, including reader's favourite breakfast, lunch, dinner, and dessert recipes!
Eric was able to fix my Windows Live Writer hyperlinking error. Eric found an error in my linkglossary.xml file (which is located in the WLW folder). Thank God it is now fixed. This will cut down my blogging time in half!
Enjoy your Moan-day! I have a full Gmail Calendar again and I am trying Day 2 of not multitasking (as much!). For a tutorial on how to use Gmail calendar see here.

Every failure brings with it the seed of an equivalent success.
Napoleon Hill