Saturday! How I love thee. :)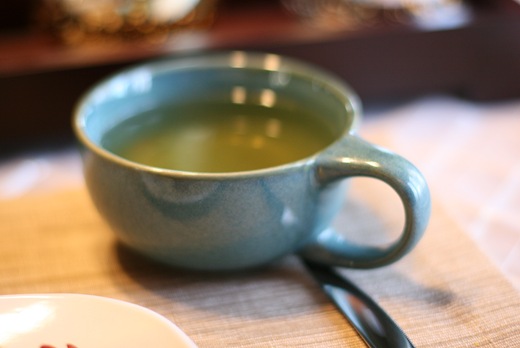 I wasn't always a huge green tea fan like I am today.
When I first started drinking green tea, I thought it was bitter and not overly enjoyable.
Green tea is an acquired taste much like wine; after time, you begin to appreciate the flavour and enjoy experimenting among different types. As I drank it more, my love for green tea grew and grew.
I also started to do a lot of reading about green tea because I wanted to know everything I could about it. I turned to one of my favourite books called 'Foods That Fight Cancer' by Drs. Beliveau and Gingras.
What is so good about green tea?
It is green ;)
Flavanols, more commonly known as catechins, make up 1/3 of the weight of a tea leaf. Catechins are thought to be the compound responsible for the anti-cancer activity in green tea.
Catechins possess anti-fungal and anti-bacterial properties that allow the plant to resist invasion by a large number of pathogens.
The most important catechin in green tea is known as EGCG (epigallocatechin gallate- now you know why they abbreviated it!) as it has the highest anti-cancer activity of all.
It contains 4 times less caffeine than black tea
Tea can become the 'soul' of one's diet, representing a daily symbol of relaxation, meditation, and good health.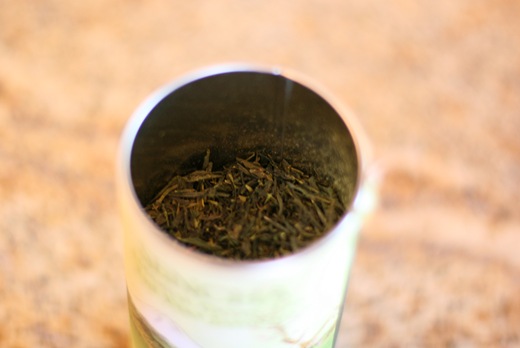 Not all green tea is created equal:
The catechin content of green tea varies widely based on the type, area of cultivation, diversity of the plants used, harvest season, and processing techniques. Just because it says green tea on the label does not mean that it will possess high amounts of catechins.
Further, the brewing time of the tea largely influences the final catechin content.
How do I know what types of green tea are good to drink?
As a general rule, Japanese green teas have a much higher EGCG content than Chinese green teas.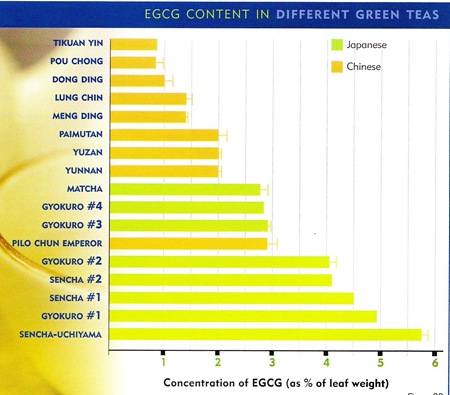 [Source]
As you can see, Japanese green teas are superior in their EGCG concentration as compared to Chinese green teas. I always purchase Sencha because it is difficult to find Gyokuro and Sencha-Uchiyama tea in my area.
This is the 4'Oclock loose leaf Japanese Sencha tea that I am in love with.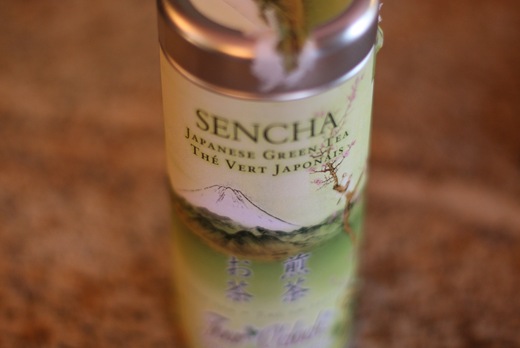 In summary:
Select Japanese green tea whenever possible
Allow your tea to steep for 8-10 minutes which favours the extraction of catechins
Drink freshly brewed tea whenever possible
Now that I have been drinking green tea for about 8-9 years, I couldn't imagine not drinking it. I probably drink about 6-7 cups a day now! I also drink lots of herbal tea (Chamomile, lavender, and peppermint tea, etc) in the evening.
Little known fact: I often drink chilled green tea while working out as I find that it gives me a bit of extra kick!
Are you a tea lover or coffee lover? Why or why not? What types do you drink?
Eric and his family are the ones who got me drinking regular black tea. My mother in law is Irish and my father in law is English and they both grew up drinking tea. Eric used to get chilled tea in a bottle as a baby!! Apparently it is very common in Ireland…crazy, eh? I never liked black tea as much as Green tea though. I love how green tea makes me feel- healthy and energized.
I've never drank a cup of coffee in my life. I don't have anything against coffee at all, I just got hooked on tea first and never yearned for anything else.
~~~
I'm off to eat my new favourite hot breakfast: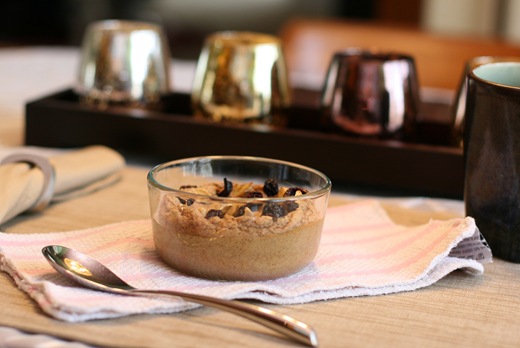 I'm calling it cake because it is just that good. Exhibit A: Cake Batter.
I discovered it is also awesome COLD right out of the fridge. I had it for dessert one night and it was so yummy.
I'm making my next overnight batch on Sunday and will pop them in the oven early Monday morning. I'm thinking apple pie and pumpkin pie…yum! I'm going to play around with the nut to oat ratio too and will report back with my new recipes.
~~~~
Ron White Charity Shoe Drive
On the way to our in laws today, we are dropping off a bag of shoes for Ron White's Charity Shoe Drive. If you are in the GTA and have gently worn shoes/boots, please consider donating them for those in need. It is a bone chilling (-16C/4F) today so please consider helping those in need of warm feet.
Even if you aren't in the GTA, you can always drop off shoes to your local charity drop box!
Will blog from the in laws. Going to workout this big, strong heart and be rewarded with happy endorphins in return.

In my next post, I will be talking about how my first day of NOT multitasking went…OH BOY! lol