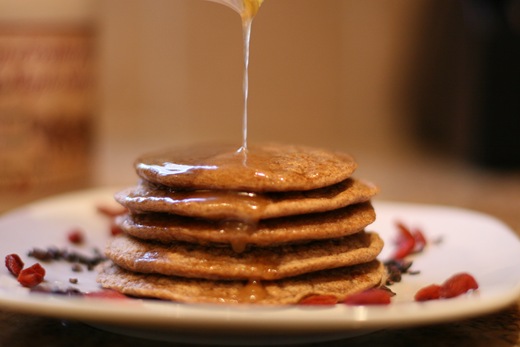 Do you like pancakes?
I sure do.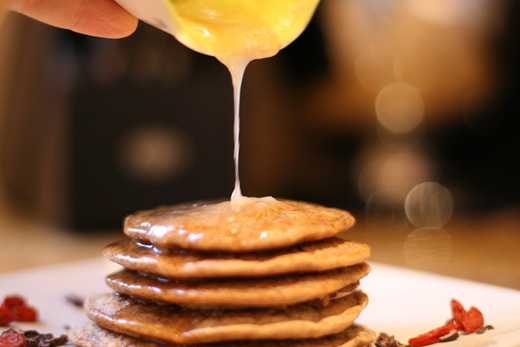 I am a pancake lover, but I typically don't make them for the following reasons:
I am not a fan of how many pancakes most recipes make when I just want a

single serving

Whenever I make pancakes on weekends, it always turns into a big production. Mess, drips, pans, spills, small kitchen fires…you get the idea.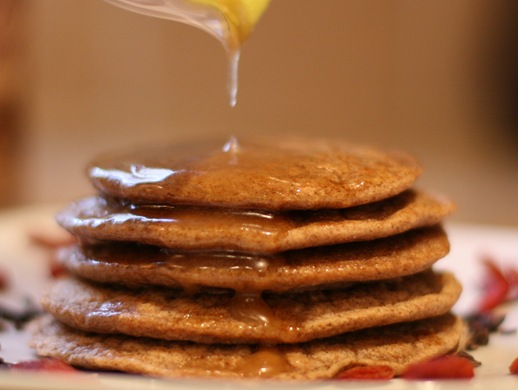 But I am no quitter, my friends.
I decided to create a 'Pancake for 1' recipe and prepare the dry ingredients the night before. I also had a few requirements:
It had to use whole grain flour
High in protein and fibre
Be quick enough to make on a weekday morning
Preparing it the night before actually worked out quite well and it only took me about 10 minutes to make this morning. This will work wonderfully for weekday mornings.
Mission Accomplished!
Healthy Spelt Pancakes for One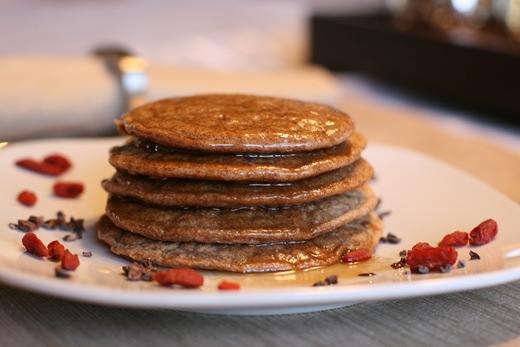 Ingredients:
1/2 cup spelt flour
1/2 t cinnamon
tiny pinch sea salt
1 t baking powder (I use aluminum-free)
1/8 t maca powder (optional)
1/2 T Manitoba Harvest Hemp Protein Powder (optional)
1/2 c unsweetened almond milk (or milk of your choice)
Syrup + topping ideas (see below)
Directions: Mix all dry ingredients together the night before and place in container. In the morning, heat a skillet on medium while mixing the batter. Add the milk to dry ingredients and stir well. Spray the skillet with non stick oil and spoon the batter onto the skillet on med-low temperature. Flip pancakes when bubbles pop and cook other side.
Makes 5 baby pancakes. Awww how cute.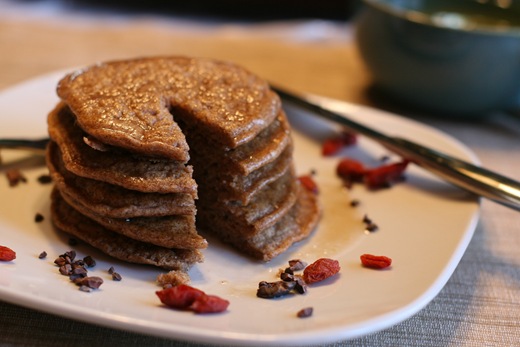 I made the low sugar coconut oil syrup (see below). This is my go-to pancake syrup. So amazing. It doesn't give you that sick feeling like maple syrup often does.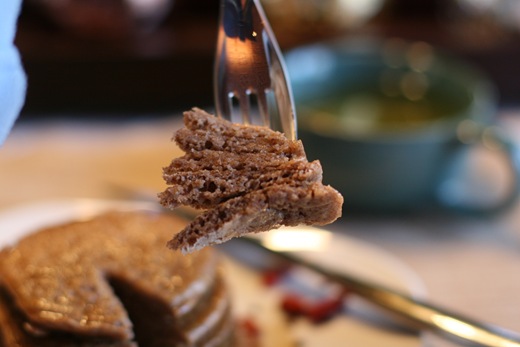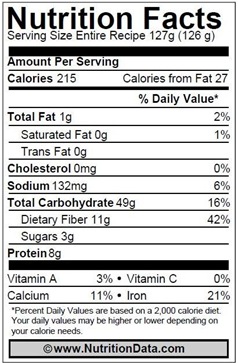 These pancakes pack quite the nutritional punch.
215 calories for the entire batch (without maca, hemp, syrup or toppings), 8 grams of protein, 11 grams of fibre, 21% of the day's iron requirements and 11% of calcium requirements!
Sprinkle some chia seeds on top and you will add some healthy omega oils, antioxidants, iron, and calcium. :)
HEALTHY SYRUP IDEAS:
Low sugar syrup:
For the syrup, I like to mix coconut oil and maple syrup for a really delicious low sugar syrup. I mix 1 tablespoon of coconut oil and 1/2 a tablespoon of pure maple syrup together and the result is pure heaven.
Low calorie syrup:
Sometimes I also mix 5 parts applesauce and 1 part agave nectar for a very low calorie yet delicious 'syrup'.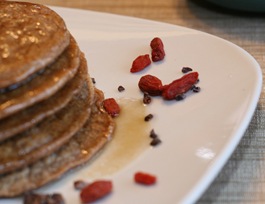 Topping Ideas:
Chia seeds
Goji berries
Unsweetened coconut
Dark chocolate
Cacao nibs
Almond or peanut butter
Crushed walnuts
It was a delicious, filling, and quick breakfast!
What is your ideal breakfast if you could have anything in the world?
What does your weekend breakfast routine look like compared to your weekday breakfast routine?
Off to workout + Whittle! Then work for a few hours today followed by a couple returns at the mall.