2-0-1-0 baby!!!!!!!!!!!!!
Where did you watch the Ball Drop?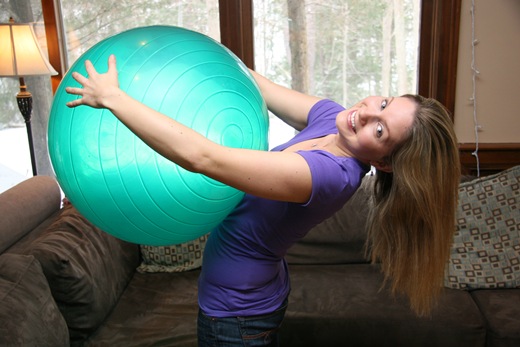 We were in the comfort of our own family room!
We relaxed at home and watched the US vs. Canada Juniors hockey. What a great nail bitter! US dominated until the 3rd period and then Canada came back and tied it up. Canada won in a shootout. Sooooo nerve wracking!
This morning I got up (hangover free for once!) and did some work for a couple hours before hitting the treadmill for my first workout of 2010. I will be honest, I was NOT in the mood to workout on the treadmill. Our streets here are covered in ice so I literally can't workout outdoors right now because it is so slippery. :( I opted to put on a movie and watched it as I sweated it out. It worked wonderfully and 45 mins flew by!
The workout:
45 min. Treadmill hill workout (incline 15%, speed 4.0-4.2 intervals) = KILLER
Then Eric and I did Whittle My Middle 2! Eric will be my lucky victim participant this time around.
We whittled and whittled.
Wanna know how nerdy we are?
We were doing the side plank twists and we high fived each other at the top of each twist. LOL. We were laughing so hard we almost fell over!
I really 'like' the new exercises this time around. And I use the word 'like' loosely…By popular demand, I did NOT include any exercise ball exercises this time.
I did:
Front plank: 90 secs.
Side plank:  60 secs each side
Torso twists: 20 reps
Plank ups: 10 reps
Boat pose: 2 sets 10 reps
Side plank w/ twists:  10 reps each side
Leave me a comment below if you'd like to join us for Whittle My Middle 2!
After showering, I had the appetite of a football player. Well, maybe a vegan football player, that is. ;)
I made open-faced salsa and Sol veggie burger sandwiches on Mary's Crackers: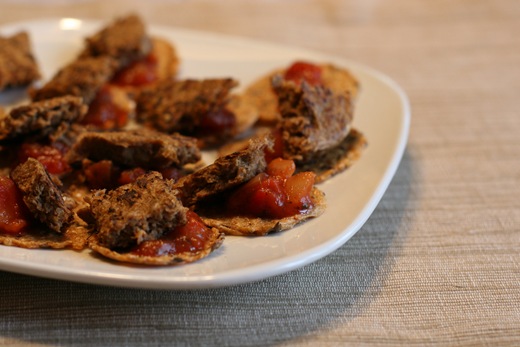 To die for!!!!!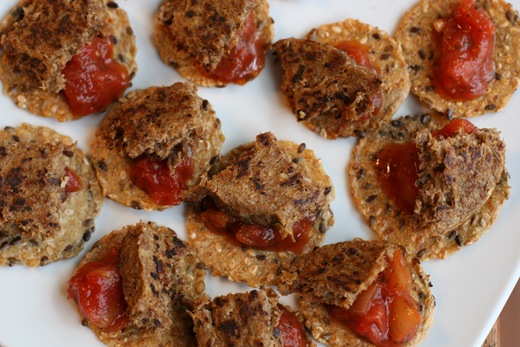 Along with my lucky New Year's Black Eyed Pea Soup: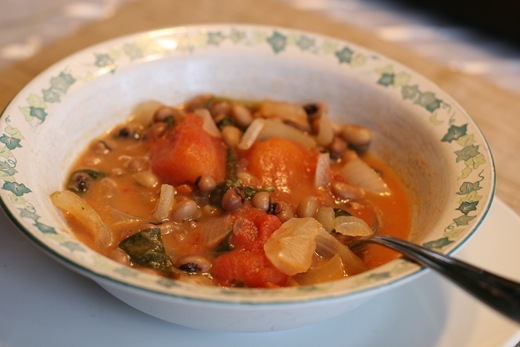 My new favourite way to eat bananas: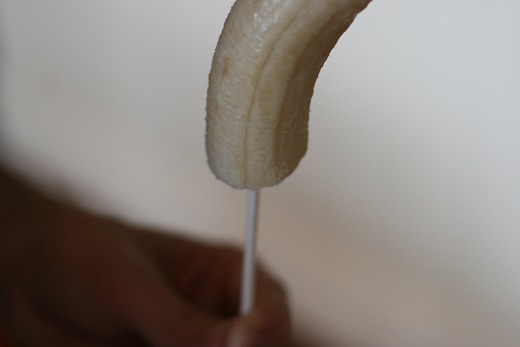 Frozen + on a stick = AMAZING.
I got the sticks from Bulk Barn. I cut the banana in half, stick it, and then pop it into Tupperware and into the freezer. Voila. I honestly enjoy them more than popsicles. You gotta try this!!!!
And a bowl of fruit…
Gogi berries and mulberries (I think?):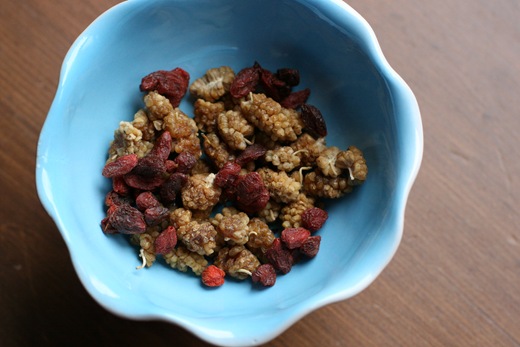 Mulberries are so strange! They have these little stems on them. I was too lazy to remove the stems off so I just ate them! LOL. Probably not supposed to though. They are really tasty in a strange and addicting way.
I wanted to go back for more food, but I decided to blog first and see if my brain caught up with my stomach. Yup, sure enough it has. :) I need to work on eating slower this year…
My new Japanese Sencha loose leaf tea: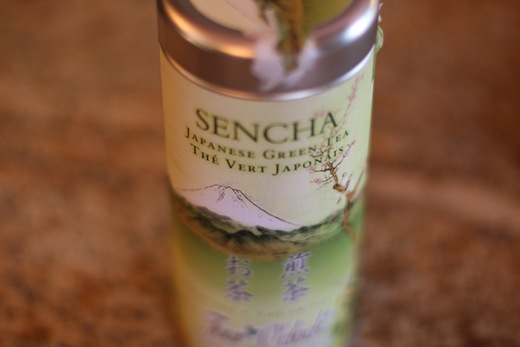 Very good. It is 4'Oclock brand.
One of my X-mas gifts from Eric: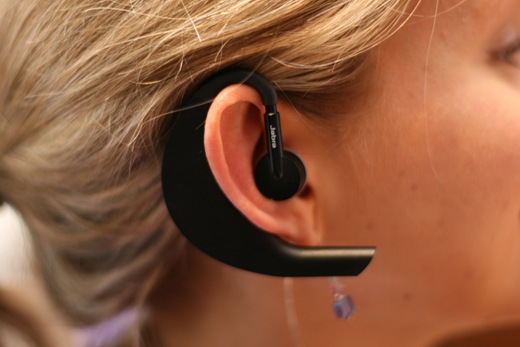 I know, I'm a dork!
I asked for one for work because I could never answer the phone while baking. Now I can. :) The reception isn't great on it after about 15-20 feet away from the receiver though. It will do the trick I guess!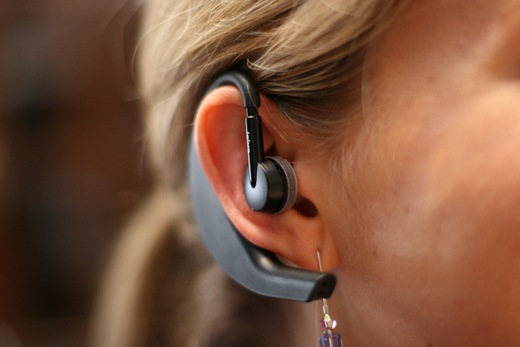 Speaking of baking, yesterday was a great day of sales for the new Healthy Resolutions Fit Packs! Over 400 Glo Bars were sold. I rounded up my donation amount to make an even $100 donation. I was really touched by some of your emails yesterday telling me what an important cause NEDIC is to you. Thank you so much for your support! It is a great way for Glo Bakery to start the new year. :)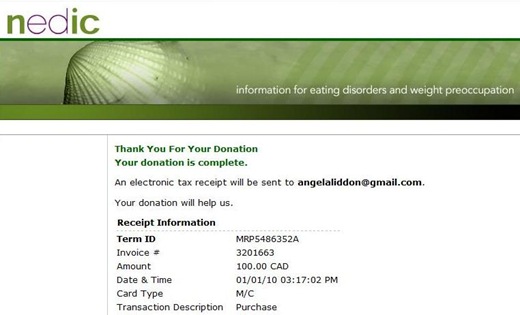 I have a few hours of work left to do today. Not sure what else this first day of 2010 holds for us. Nothing is open so we probably won't go too far. We might go to a movie later tonight (It's Complicated or Sherlock Holmes).
Just remembered- I will also be doing the swab test today for the Bone Marrow donation registry. It arrived in the mail yesterday. :)
Updates:
Happy 2010!