Last night we ended up seeing Up In The Air.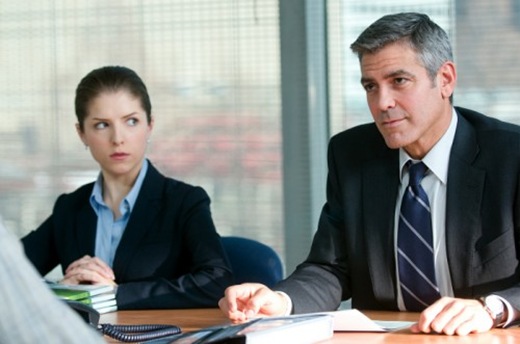 [source]
This movie was superb!!
It far exceeded our expectations. Up In The Air was rated awesome too- 8.3/10 on IMDB and 89% on Rotten Tomatoes. Personally I would rate it 9/10 and I am a very tough movie critic!
Clooney was as handsome and charming as ever. I have a HUGE crush, not going to lie. I think this was my favourite movie that he has been in! I'm not going to say much about the movie itself because I don't want to spoil it, but you really should go see this movie! It is so thought provoking with an inspiring message at the end. :)
~~~~
This morning I had another kick bootay workout at Nubody's!
20 mins stepper (level 15)
15 mins elliptical (incline 10, resistance 10)
5 mins rower (awesome workout for the arms!)
15 mins treadmill (10 mins @ incline 15%, speed 4-4.2, then 5 min cool down)
Core work (crunches on stability ball)
Whittle My Middle
I have been keeping up with my core work each day, doing about 2 minutes of planks and other core work.
I decided that I am going to do Whittle My Middle AGAIN for the month of January! I was so pleased with the results, I want to do another complete month of it.
Anyone want to join in on Whittle My Middle II? It will begin JAN 1st so bring your A game!!!!! :D
~~~~
I came home, showered up, and got ready for the day.
I tried these Alba samples. I can't comment on the shampoo because I only used it once and didn't really get a sense for it. It seemed ok though. I also forgot to use the body lotion this trip.
However, I LOVED the Alba shaving cream (shown right)!!!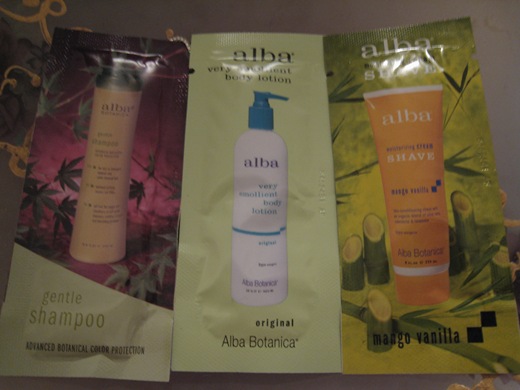 This shave cream was thick and luxurious like a buttery conditioner. It wasn't foamy at all and I loved that. It left my legs very smooth and it was quite moisturizing.
Blow drying my mop is my least favourite thing in the world. I always tell Eric how lucky he is that he doesn't have to blow dry long hair. Men have it easy!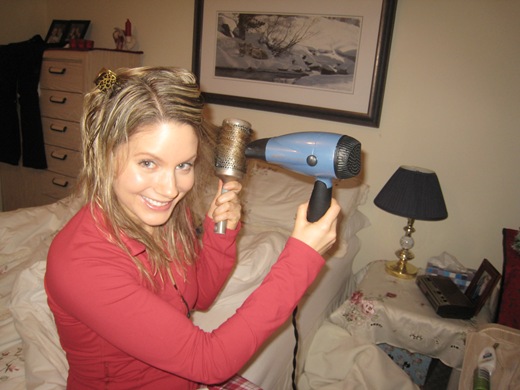 Fueled up for the flight home today!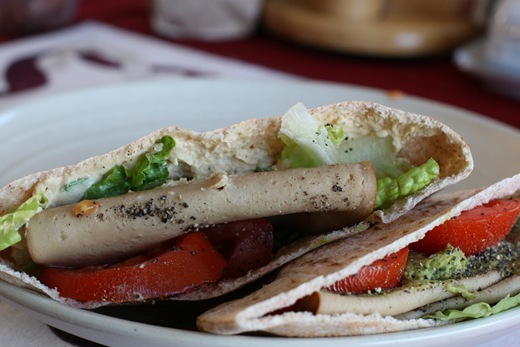 For lunch, I had a delicious whole wheat pita with veggie turkey, tomatoes, guacamole, hummus, pepper, and romaine lettuce. Delish! I haven't had the veggie turkey in ages and I can't say I really missed it too much. It just tastes very processed to me now.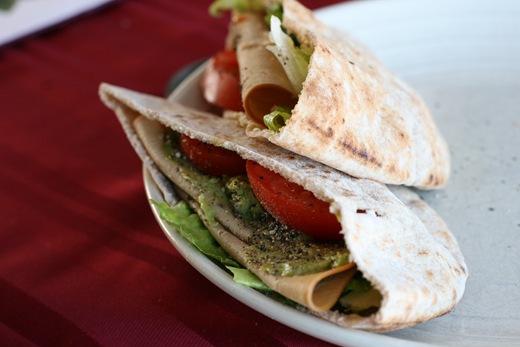 I also had a huge salad drizzled with balsamic vinaigrette: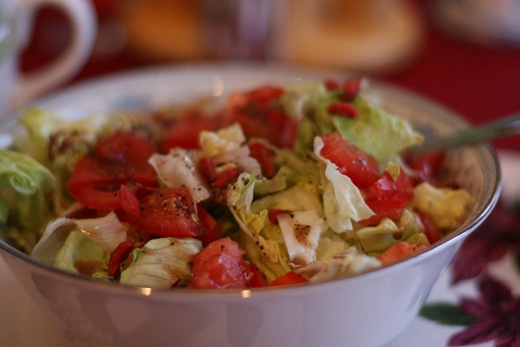 And a yellow delicious apple…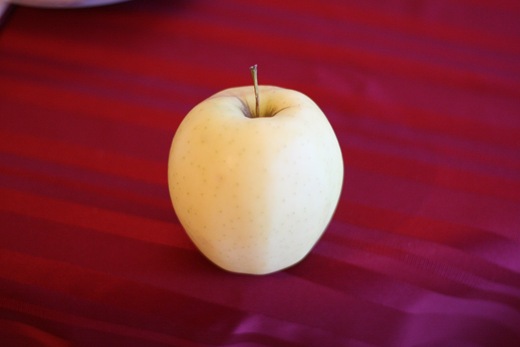 Tea verte: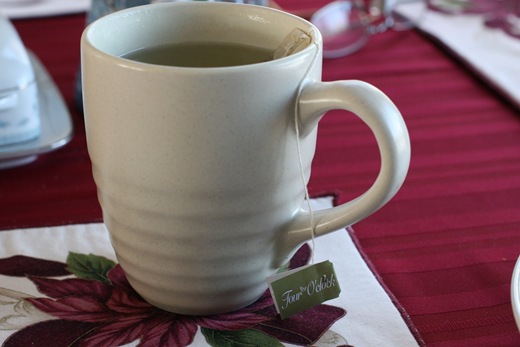 Now I have a huge food baby! ;)
My dad, Eric, and Colleen enjoyed his homemade Caesar salad: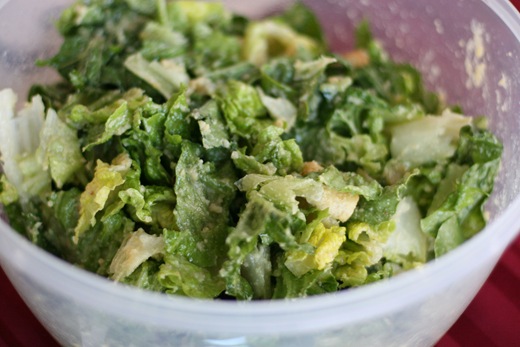 Eric and I are pumped because we get to watch the Canada Junior hockey game while on the airplane today! :) Yay for airplane TV! We arrive in Hamilton around 6pm, pending the flight is on time. Can't wait to sleep in my own bed tonight.
~~~~
Time to finish packing…hopefully I am not over the weight limit on the way back!
Did you miss any holiday posts while you were away?
Have a wonderful day!