GLO-Out!
Just a quick note to let you know that there are only 5 Healthy Holiday Lovers Variety Packs left and they are 15% off today!
These are the last of these packs for ever and ever and ever so get them while you can! They will ship out TODAY!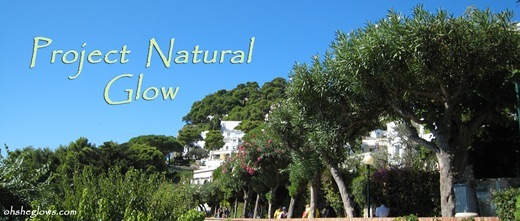 Next up for Project Natural Glow:
After reading your rave reviews about Everyday Minerals, I knew I had to give them a shot (read a ton of tips and tricks here!). I ordered them a couple months ago and have been testing them for about 4 weeks now!
Just a note: I am not getting paid or given product for this review!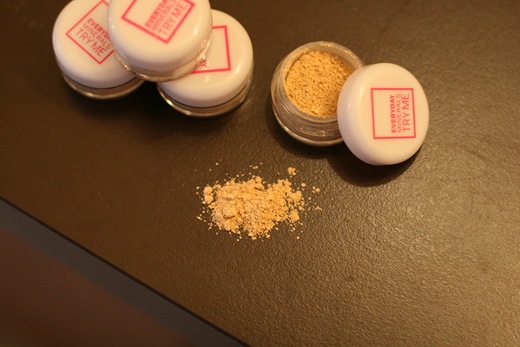 You can try out Everyday Minerals for FREE! All I had to pay for was $5 shipping to CAD. Awesome.
I ordered the Try Me Base-Light: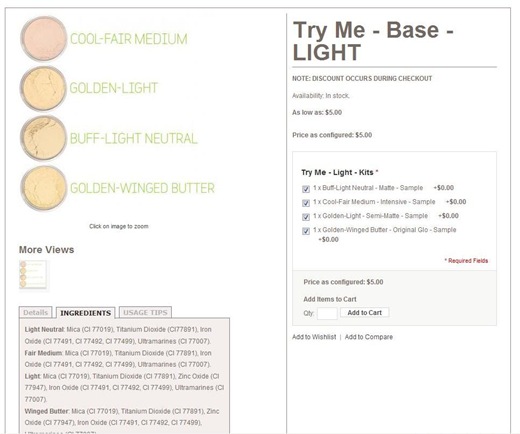 I also ordered an eye shadow trio (review to come!)
Ingredients:
I liked that they have a much shorter ingredient list than Bare Minerals!

VS

I was happy to find out that most of Everyday Minerals products score a 1 on the Skin Deep Cosmetic database! :)
How to apply: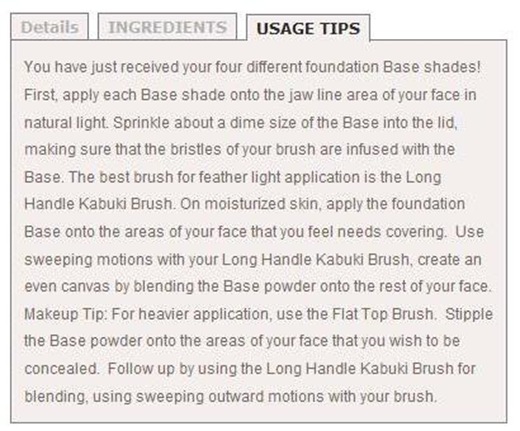 SWIRL, TAP, BUFF (From Bare Minerals website)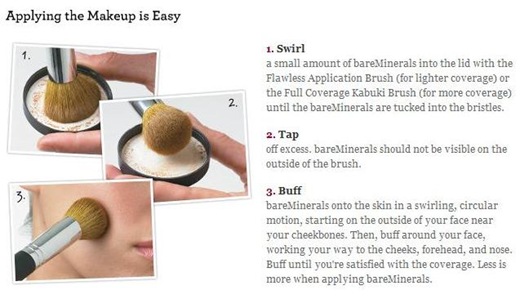 What did I think of the Everyday Minerals?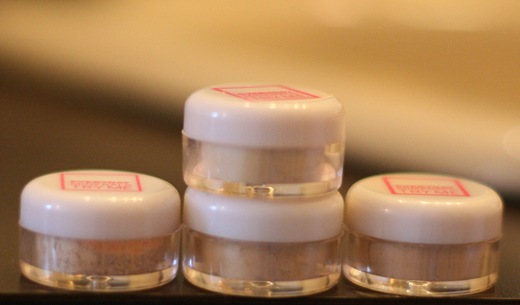 PROS:
Much cheaper than Bare Minerals
Shorter and safer ingredient list
Good coverage
Lots of variety to choose from (shades, skin types, different coverage levels)
Blended well
CONS:
MESSY
Emphasized dry skin in big way (must must must exfoliate and moisturize very well beforehand!)
You really need the brushes for it to work as it should
Showed fine lines more than my foundation does
Concluding thoughts:
When I first tried the Everyday Minerals I was using a regular old powder brush. I had BAD results using a regular brush. I couldn't figure out why my skin looked so dry and the powder looked so cakey. I remembered some of you saying that you really need to use the proper brushes, so I invested in the Long Handled Kabuki brush (only cost me $10!). This brush made the world of difference! It didn't show my dry skin as much.
I had to be very careful to exfoliate and moisturize before each use or dry flakes would show up. I wasn't thrilled that the minerals tend to exaggerate fine lines, but overall it is not a deal breaker for me.
The coverage was better than I thought it would be, but sometimes I felt like I had to put on lots of layers to get the coverage I wanted. I probably would not use Everyday Minerals for important events because I prefer the dewy sheer finish of foundation. However, I do see Everyday Minerals as a great day-to-day alternative to foundation!
The 'Original Glo' base is meant for dry skin and I preferred this one out of all of them!
I dislike the mess. I improved the clean up time by putting a damp paper towel underneath my area. The damp towel 'catches' the powder that escapes. It helped a ton!
I LOVED how quick and easy it was to put on. Anyone can do it. I loved using it before running out the door to the post office or grocery store. Often I am too busy to put make-up on during the day, so this gives me a polished and professional look in just a few minutes.
What do you use on your skin? Foundation, powder, nothing at all?
Do you use Mineral foundation? What has your experience been?
~~~~
Coming up on OSG during the holiday week:
The healthy foods I am packing for my trip + airplane rides! What I am bringing with me to ensure I don't fall off the healthy bandwagon!
My 10 in 2010. Ten things I want to do in 2010
A potential life changing experience that I signed up for!!!!! YAWHOO!
Have a great Tuesday!