I am a changed woman.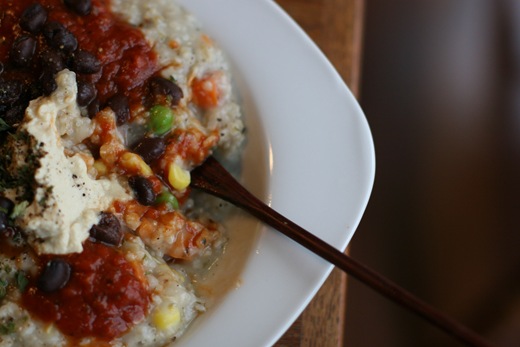 I have embraced my love of oatmeal and there is no turning back!!
I was chomping at the bit today to try out the Lunchtime Oats I was dreaming up all morning. I wasn't sure how it would turn out, but I was willing to throw caution to the wind!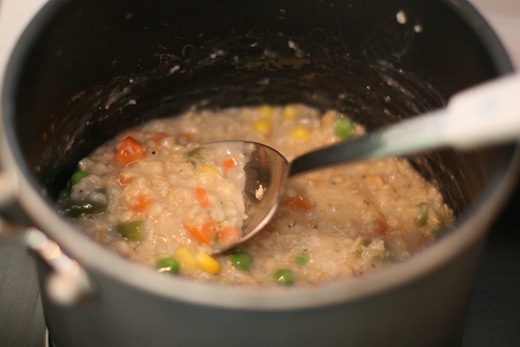 Loaded Lunchtime Oatmeal
Ingredients:
1/2 cup Bob's Red Mill Old Fashioned Oats
1.75 cups water
1/2 cup frozen veggies
Freshly ground black pepper
Pinch of sea salt
1/4 teaspoon freshly minced garlic
Toppings:
Organic Black Beans
1/2 teaspoon Parsley flakes
P.C. Sundried Tomato and Herb Seasoning
P.C. Organic Primavera Spaghetti Sauce
Hummus
More black pepper
Directions: Throw oats and water into a pot on medium heat and stir frequently for 5 mins. Add frozen veggies directly into pot, black pepper, sea salt, garlic. Cook for about 7-8 more minutes on low-medium heat, stirring often. Pour into bowl and add toppings!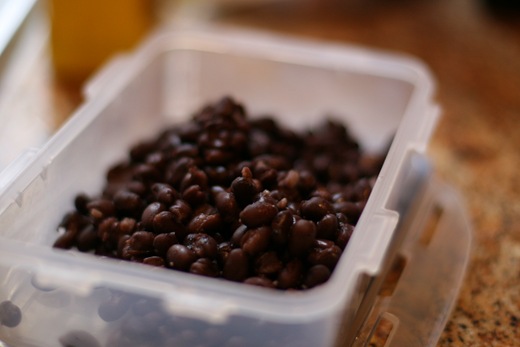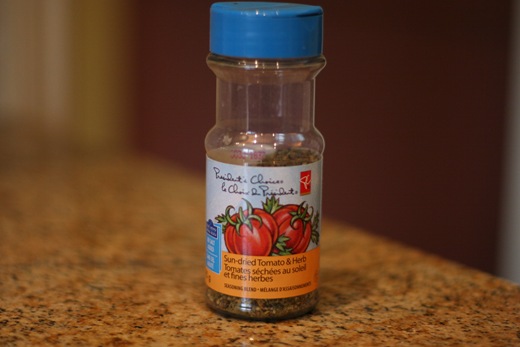 I showed the French side for those of you who get a kick out of seeing French on our labels. ;) Biologique = Organic.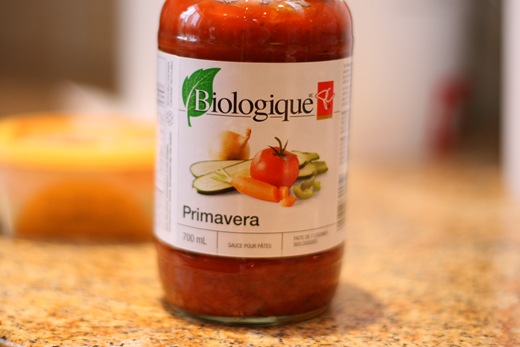 After cooking, I poured it into the bowl and it looked like pure heaven. But of course, I knew it was not complete…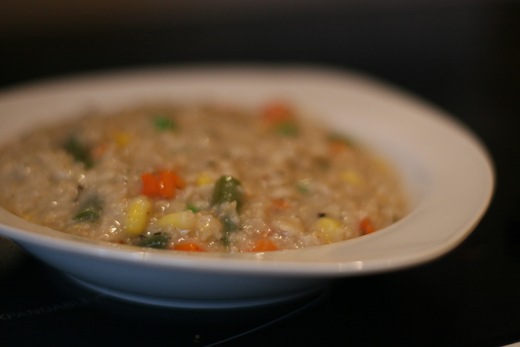 I treated the oatmeal as a baked potato and I loaded on the toppings! Spaghetti sauce, hummus, parsley, black beans…oh my!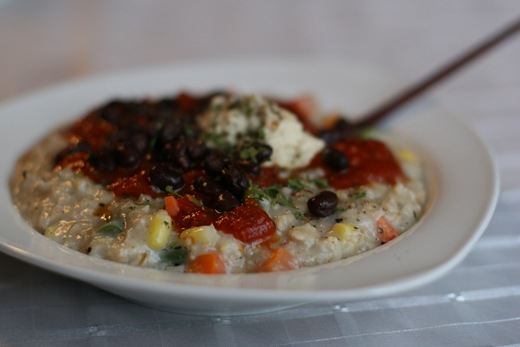 I used this beautiful wooden elephant spoon that I picked up in Mexico.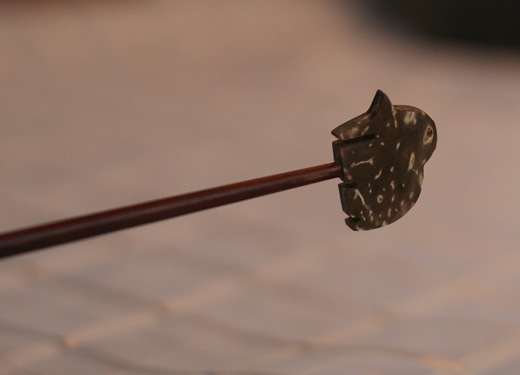 I rest my case.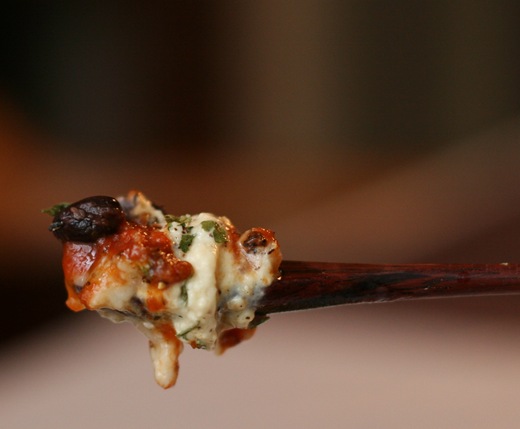 To say this was pure bliss in my tummy is an understatement. I can't remember a lunch that I have adored this much in a long time!!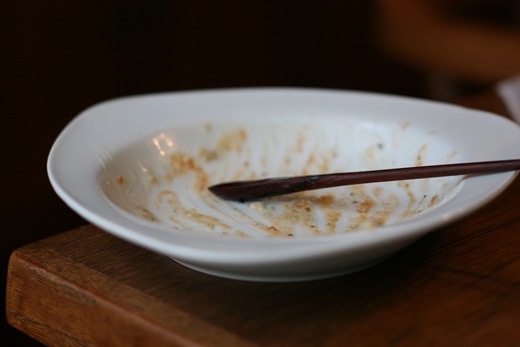 Expect to see lots of Lunchtime oats in the near future! I am currently testing this batch to see how long it keeps me full for. Will report back with results!
Do you make savoury oats? What do you put in them?
I feel like the combos are ENDLESS. I already have my next Lunchtime oats planned out- Pizza Oats.
On today's agenda:
Workout

(30 min treadmill hill workout, speed 4.1, incline 12%)

Speed Clean house

Bake 200 Glo Bars

Huge Bakery Ingredients delivery + call to pay

Blog

Packaging + Shipping
Pick up OSGMOM from Toronto airport (her flight was delayed from snow!!)
Pick up a few groceries + figure out dinner
Catch up on 2 weeks worth of email
Finish Whittle My Middle Exercises
Import invoices into Excel Spreadsheet
Take after picture for Whittle My Middle
Enjoy your day!