In honour of Black Friday, Refresh (Dark Chocolate Peppy-mint) Glo Bars are 40% off!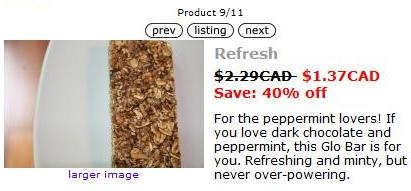 Today only, while quantities last!!
Click here to check it out.
Today is also the last day that the Holiday Variety packs will be on sale.
~~~~
My breakfast this morning was sensational!!!
It was all about the leftover Vegan Sweet Potato Casserole!
I have received a ton of emails from you guys in the past day telling me that you made this sweet potato casserole for Thanksgiving and it was a huge hit! :) I know I will certainly be making this each year. We enjoyed it so much.
Earlier this week, Eric and I discovered that the Sweet Potato Casserole was fabulous spread on toast!!! It was just wonderful and such a nice treat.
Mmmmmmmmm.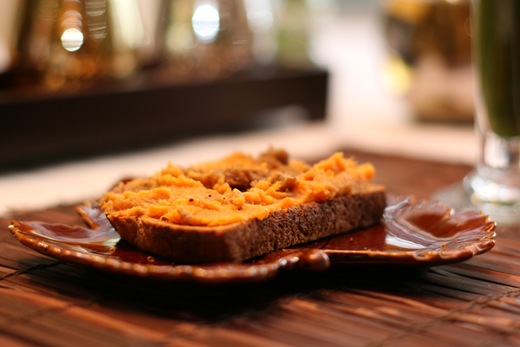 I had it with a Green Monster, of course: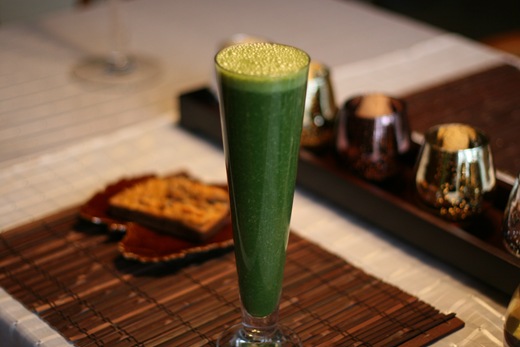 Pumpkin Pie Protein Power Green Monster
3 cups spinach, cooked
1.25 cup hemp milk
1/2 serving Manitoba Harvest Hemp Powder
1/3 cup pumpkin
1/2 t-1 t cinnamon
pinch of nutmeg
1 frozen banana
1/2 cup water
ice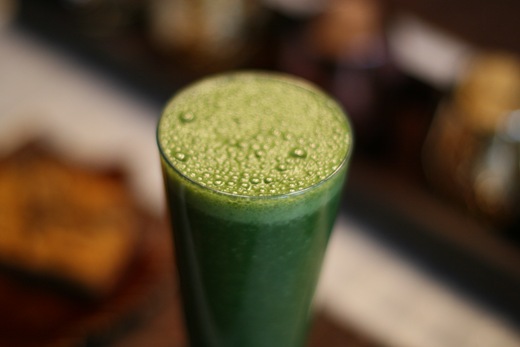 and Green Tea…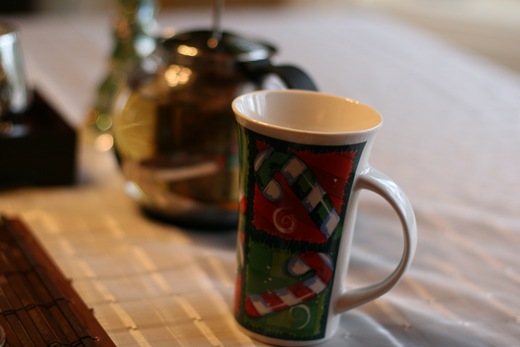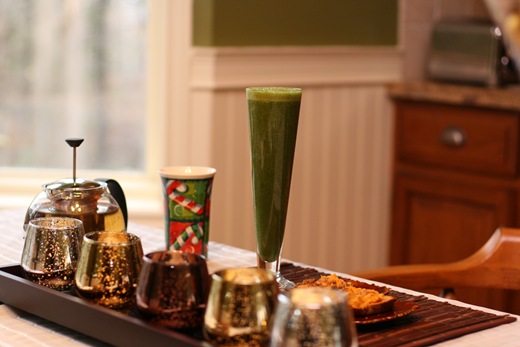 One of my favourite breakfasts in a long time!!!!
~~~~
Will you be taking advantage of Black Friday sales today? Are you buying anything in particular?
We don't have a Black Friday in Canada, but sometimes stores here will have special sales today, just because it is so big in the US!
~~~
Our Crazy Bengal is updated!