Good evening friends!
I hope you are having a lovely Thursday. I am absolutely beat tonight. I baked/packed/shipped for about 13 hours today and I am ready to hit the couch do whittle my middle and then hit the couch. ;) Oh, I just remembered- I have a huge sink of dishes to wash too…doh!!
I want to finish off my day of food blogging for you to see what other delicious vegan goodies I had today!
Afternoon snack:
I'm so very excited to tell you about this.
I call it my Faux Candy Cane Cereal :) It's so festive!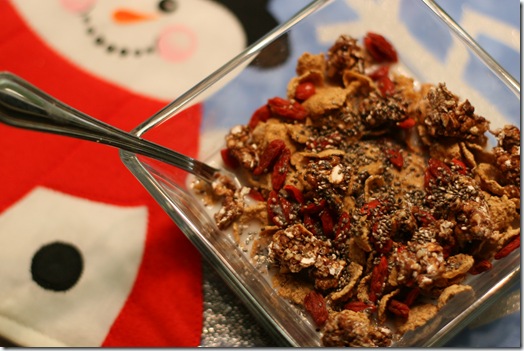 Ingredients:
1 cup Nature's Path Flax Plus cereal
1/4 cup Goji berries (an obsession I have forgot to tell you about!)
1 T chia seeds
3/4 cup hemp milk
1/2 Refresh (Chocolate Peppy-mint) Glo Bar
It tasted like a candy cane!!!
The chunks of Refresh Glo Bar were key- the chocolate peppermint flavour from the bar mixed into the cereal and it tasted like a candy cane. Amazing.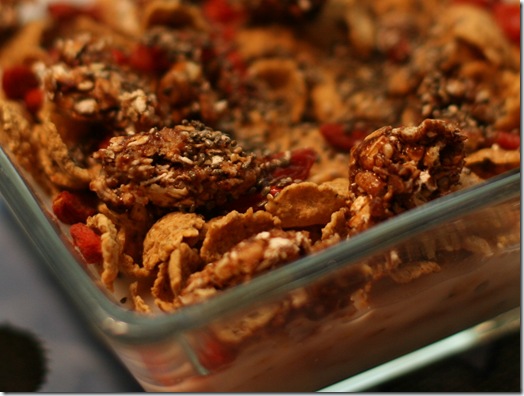 This cereal was so filling I didn't have much of an appetite for dinner. I decided something light would be perfect.
I have never made pumpkin soup before so I thought tonight was the perfect time to try out something new and to use up my leftover pumpkin from my pie.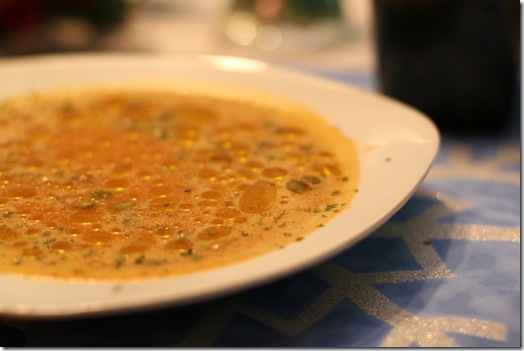 5 Minute Vegan Pumpkin Soup
Ingredients:
1 tablespoon EVOO (extra virgin olive oil)
1 onion, diced (didn't have, so I omitted)
1 16 oz can of pumpkin puree
1 1/3 cups vegetable broth
3 cups almond milk
1/2 tsp nutmeg
salt and pepper to taste
EVOO, parsley flakes, and toasted pepita seeds to garnish.
Directions: Chop onion and cook onion in EVOO until tender in a large pot. Add the rest of the ingredients (except garnishings) and stir well. Simmer for 5-10 minutes. Garnish soup with parsley flakes, EVOO, and toasted pepita seeds if desired.
Recipe adapted from here.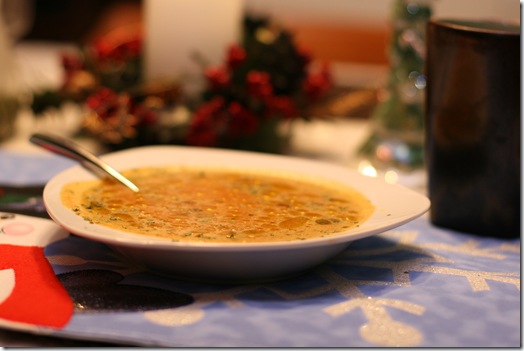 I was very skeptical that this soup was going to turn out due to how EASY it was, but wow did I ever love this soup!!! My fears about pumpkin soup are totally gone now. I was tempted to throw in some veggies to beef it up, but I am glad that I didn't. Sometimes simple is better and I think that applies to pumpkin soup.
I had a slightly heavy hand when pouring the olive oil onto my soup, so please disregard all the olive oil on top. hehe. ;) I love a bit of EVOO on top of the soup and then I mix it in with my spoon. It tastes so smooth and satisfying. The toasted pepita seeds gave the soup a nice crunch.
Dessert was this bad boy: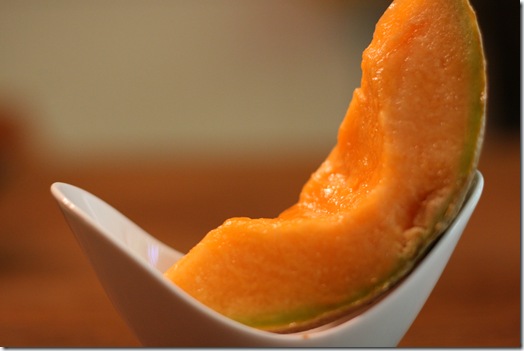 I may have a light snack while watching Gossip Girl tonight. If that is the case I will likely have my usual Darvida crackers and salsa for a light snack.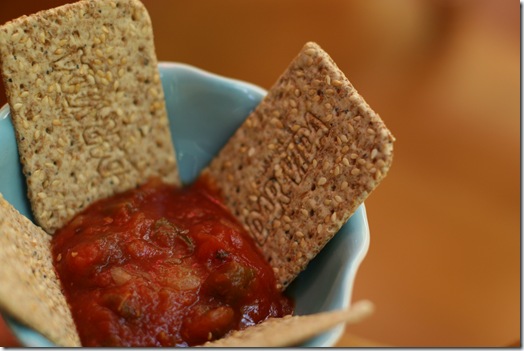 Deeeelicious!
Oh He Glows just called me and he said his car is on EMPTY and he is about 20-25 minutes from home. The only problem? He forgot his wallet today!! :( I offered to go meet him but he said he will call me if it stalls. Oh boy…
Is there a new Office on tonight? I sure hope so. Onto episode 12 (??) of Gossip Girl Season 1 tonight. Can I just say that Vanessa is annoying?? It is clear that she has ulterior motives…Dan better not mess up what he has with Serena!
BON SOIR MES AMIES!