Hello there!
Look at the gloomy and foggy weather we are having…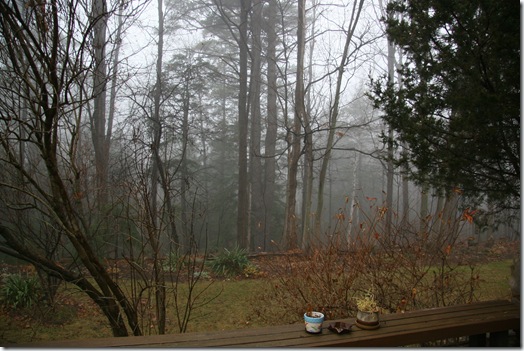 Also note, all the leaves are now off the trees… :(
This calls for some comfort food!
Here are my delicious vegan eats for my lunch today…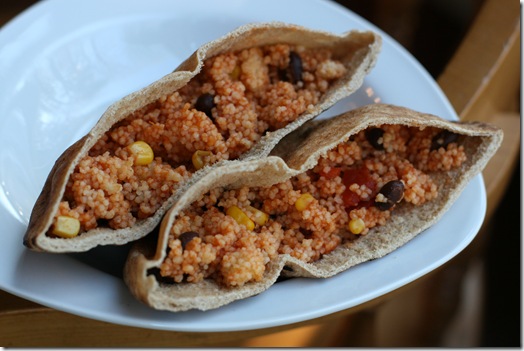 'But How Do You Get Protein?' Vegan Couscous Pita
Yes, I blatantly stole that name from Dreena Burton's recipe in Eat Drink and Be Vegan. ;) Love it.
High protein pita
1.5 cups couscous (thanks to Caitlin for inspiring me to try couscous, I'm now obsessed!)
1/2 cup homemade tomato sauce (tomato paste, canned tomatoes, onions, herbs, EVOO, sea salt)
1/2 cup corn
1 scoop hummus
1/4 cup black beans
Black pepper, freshly ground
This is one of my new favourite combinations. The couscous pita has over 30 grams of protein! It fills me up for hours.
Dessert was my Vegan Pumpkin Pecan Pie: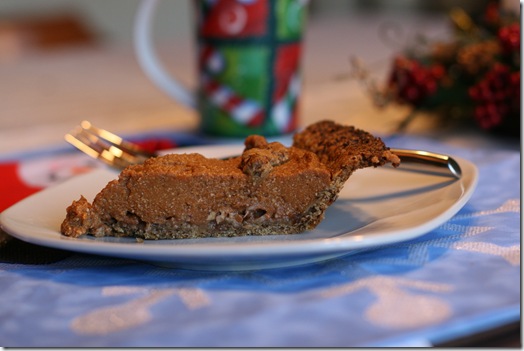 You have to make this for Thanksgiving!!!!! It is so delicious. I am blown away by it. It's even good cold! The great thing about this pie is that it has a great nutritional profile and lots of protein from the tofu.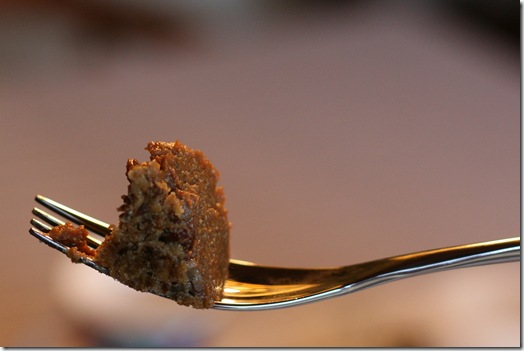 No, pumpkin pie is not normally a part of my lunch, but when in Rome…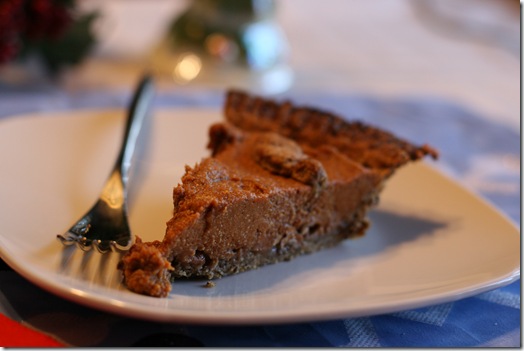 You catch my drift. ;)
I especially enjoyed the glazed pecans along the bottom of the crust: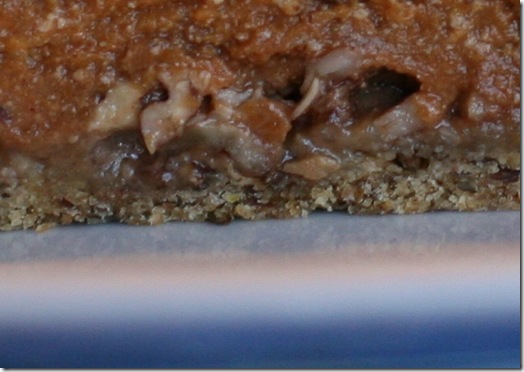 The crust is maybe the yummiest crust I have ever tried. It actually has some 'oomph' to it!
~~~~
Glo Bakery News:
There are a few really exciting things going on with Glo Bakery at the moment. I can't wait to tell you all about them. I wish there were 10 of me right now…
Don't forget today is the last day of the Healthy Holiday Lovers Glo Bar sale!!! Get em while you can! My orders for Christmas are coming in much faster than I expected this early on in the holiday season, so please get them in soon as I may have to cut them off in early December.
For customers who have ordered and tried the Glo Bars: Can you tell me if there is an option to rate the bars in your account info page? Eric tells me there is but we haven't had anyone submit a rating yet. Help is appreciated! For now, you can check out what Glo Bakery customers are saying about the bars here.
Vegan 4 A Week:
See you tonight for snacks and dinner! :)
~~~~
Are you doing vegan 4 A Day? How are you finding it?