Thank you for informing me that what I saw this morning was a Pileated Woodpecker!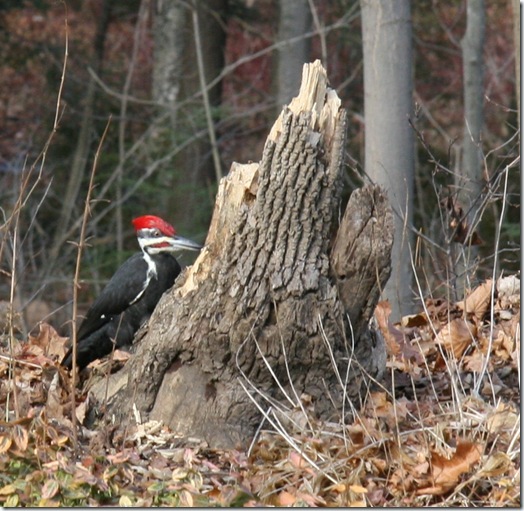 How cool!
My gut instinct was that he was a woodpecker, but then I thought…no it can't be, so I really didn't think it was.
I will be on high alert for him all week. :) I got within 10 feet of him today and he wasn't even that scared of me. I was more scared of him I think!
~~~~
Thank you for all of your comments on today's post. Wow I am truly blessed to have you guys in my life! It is a private matter so I can't discuss it on the blog, but please know that everything is fine.
Last night I was looking at our honeymoon pictures. And Eric said, 'Uh oh what's wrong?' He knows whenever I am feeling down in the dumps I look at my honeymoon pictures to perk up my mood. I love day dreaming about traveling. :) I love looking at old pictures in general really.
~~~~
Today went well. I made about 200 Glo Bars, packaged, shipped, etc. Orders are flying in left, right, and center. It is going to be a very busy push to Christmas!
Jammed to Christmas music while I worked…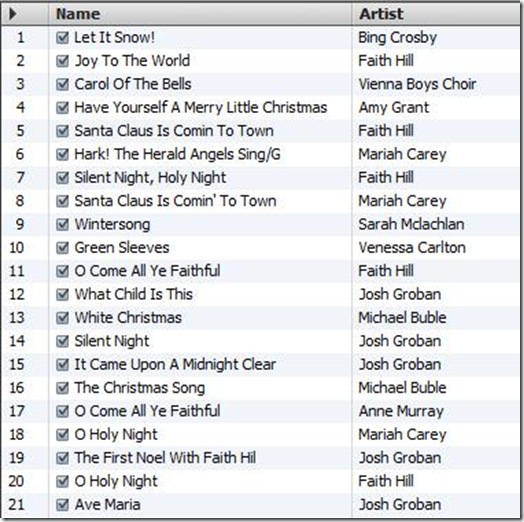 That is my current mix playing in the kitchen as I bake.
I prefer a mix of contemporary artists along with the classic old school stuff.
What kind of Christmas music do you prefer? Do you have any favourite CD's or artists?
~~~~
Someone asked me where the heck Sketchie has been lately. Well, I will show you…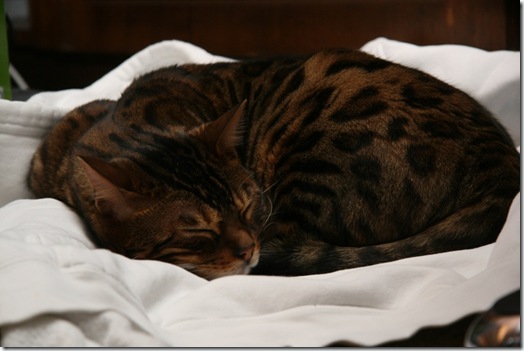 Sleeping on Eric's sweater. He currently lives in front of the space heater. When I turn it on, it makes a little buzz and he comes walking over like a zombie. It puts him in a trance.
~~~~
On that note, I'm going to shut down.
Sorry for the lame post tonight, but I really just feel that I need to disconnect from the virtual world for a while. It can be a bit much at times.
UPDATE: Eric just tickled the crap out of me for 10 minutes. I had tears rolling down my face from laughing so hard. This is what life is all about, folks!
Have a fun night whatever you are up to!

Real knowledge is to know the extent of one's ignorance.