Each year at the beginning of November, I start to feel a little bit sluggish.
Halloween is over and it usually involved some sort of over-indulging in the form of food and drink. This year was no exception! The sun also sets a bit earlier each night and it makes me want to hibernate. While the past month was an awesomely fun and busy month, it also resulted in some poor eating choices along the way:
Lack of veggies and fruit
Not taking time for sit down meals
Not taking time to cook
Too much night time snacking/mindless eating when not hungry
Last week Caitlin declared she was having a Back On Track month to get back into her healthy groove. It is an awesome idea to make sure that our healthy habits stick over the colder months! I am going to declare this week my Back On Track week and get into a good groove again.
Many of you on Twitter said that you want to get back on track too! The lovely ladies from Eating Bird Food, Happy Go Lucky, Balance Is Beauty, Daily Goods, Running Around Normal, @maurat, and Britney Cardona are all ready.
We are uniting with Caitlin's Back On Track month to get back into our healthy groove and re-introduce the healthy habits back into our lives!!!
Here is my game plan:
FOOD
1) At least 5 servings of vegetable servings per day
2) Two servings of fruit per day
3) Lots of water in the form of Sencha green tea or lemon water
4) Two green monsters a day (one in the AM and one in the PM to beat night time snacking)
5) Devote time to Meal planning/cooking
6) Have sit down meals. No more eating on the fly simply because I am busy.
7) Vitamins
These are some of the wonderful foods I plan on making…
Eating fresh and natural foods makes me GLOW!
EXERCISE
I am also including an exercise component:
8.) Re-introduce cardio sweat sessions DAILY!
9) Rise early to get cardio in before work- stop leaving it for night time! Minimum 30 minutes
10) Lunch time yoga (either Crunch yoga or p90X) 20-40 minutes over lunch
11) Reintroduce resistance exercises like core work
It has been a while since I have had a really sweaty workout (since the half marathon 2 weeks ago!) and I am ready to get my heart pumping once again. As much as I have been enjoying the yoga videos (I did Crunch yoga twice on the weekend), I am the type of person who requires my endorphins each day. I just haven't felt myself since the half, but at the same time I realize that rest is necessary.
This weekend will bring a challenge. I am going to my brother's for a get together. These get togethers always involve lots of food and drink. I am going to do my best to consume these things in a moderate manner and not over-do it. :) I have decided to not completely abstain from alcohol all together on Saturday night because I believe most things in moderation.
This morning the challenge started off great!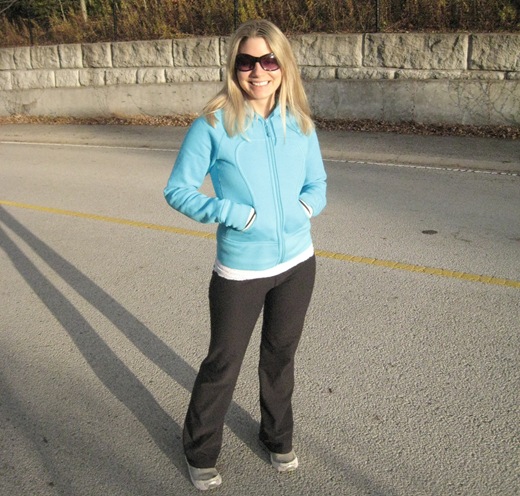 I was going to hit the treadmill, but it was so sunny out I decided to bundle up for Project Snow and get out there! I was warm in only a couple minutes. I walked for 30 minutes at a fast pace and I feel so good now. I also came back and did some core work (side planks and front planks)….WOW have I ever lost my groove with these!!!!! I haven't been doing them on a regular basis since Summer Glow Boot Camp, so it is time to get my tight abs back!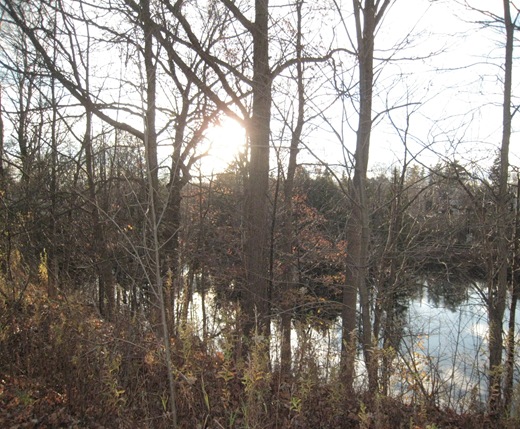 ~~~~
Does your eating and exercise routine tend to get a bit wonky during this time of the year?
Would you like to join us?