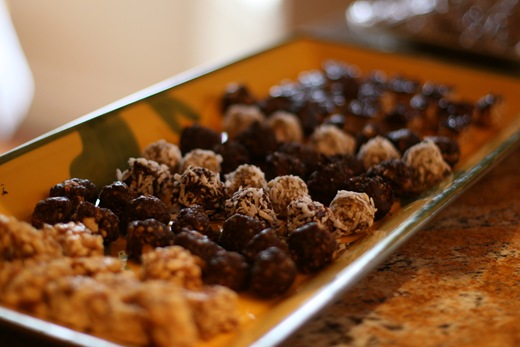 A reader named Katherine recently emailed me to tell me that my 'balls' were a huge hit in her office, and her co-workers kept asking for more of Angela's balls!!
That makes me giggle.
I've been in a ball kind of mood lately, so I present to you the next three fabulous ball variations..
Healthy Halloween Chocolate Cookie Dough Balls (Versions 2, 3, 4)
Ingredients:
1 cup ground raw cashews
1 cup ground oats
1.5 cup ground walnuts
1/4 cup Agave Nectar
2 teaspoon vanilla extract
1/4 cup coconut oil
1 heaping T of carob powder
1 heaping T of cocoa
Shredded coconut
Directions:
Dough: Grind up raw cashews and oats in a food processor. Place ookie dough ingredients (except for cocoa, carob and coconut) into a large bowl and mix by hand or with a spoon. Mix until a dough forms and you can make a large ball. If your dough is too sticky add more ground walnuts or cashews to make it thicker. Divide batter into 3 equal parts and place in 3 small bowls. In one of the parts mix in the cocoa powder. In another part, mix in the carob, and in the last part just leave it as is. This will form the three flavours of balls. Pop the balls onto a baking sheet lined with parchment and pop into the freezer for 10 mins.
Melt chocolate. Remove balls from freezer and dip into the chocolate if preferred. Sprinkle with chia seeds. Roll other balls in coconut. Pop into freezer to set again and then remove and leave at room temperature. Easy as that!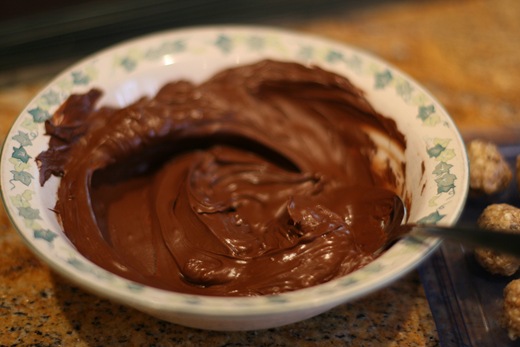 CHIA bugs! hehe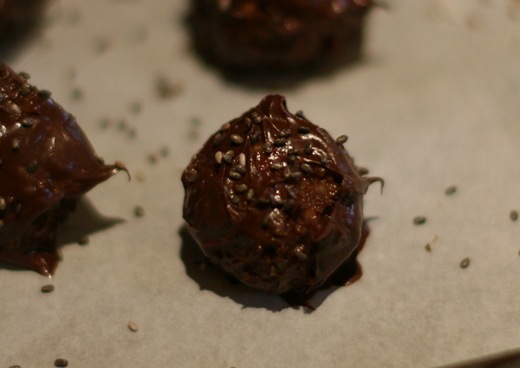 This recipe yields about 50 mini balls.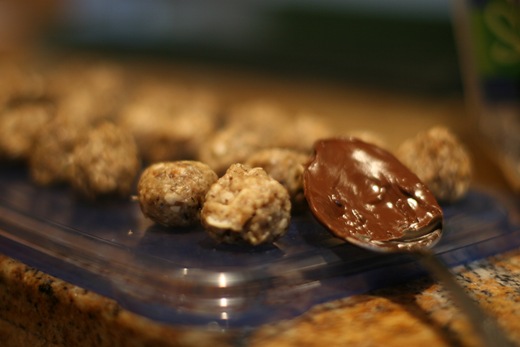 yum yum!!!!!!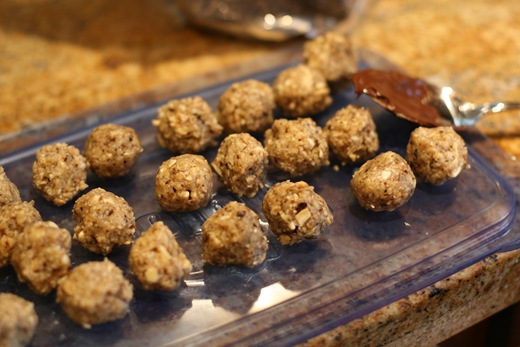 If you want to roll them in coconut you may want to leave your dough a bit sticky.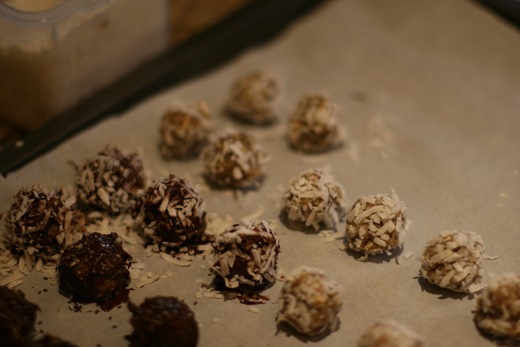 A Glo Bar sampler tray!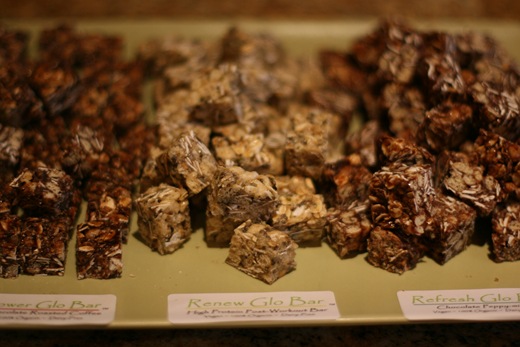 I have a bunch of toothpicks on hand to do some testing! ;)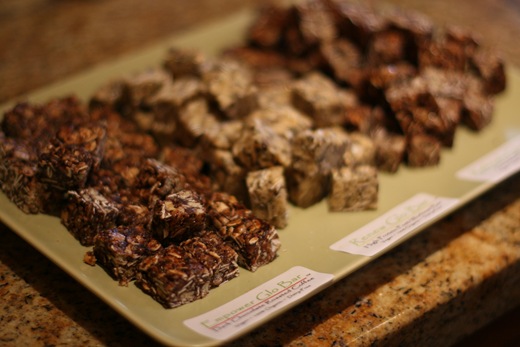 Some gluten-free Glo bars I am testing: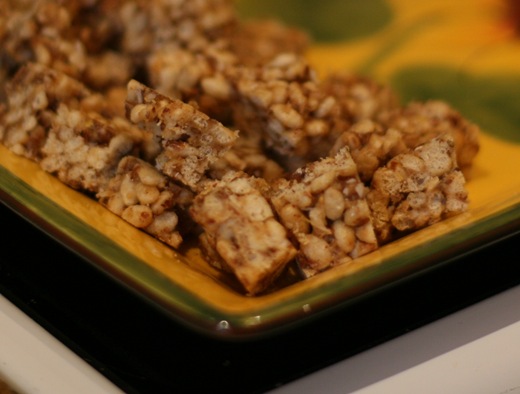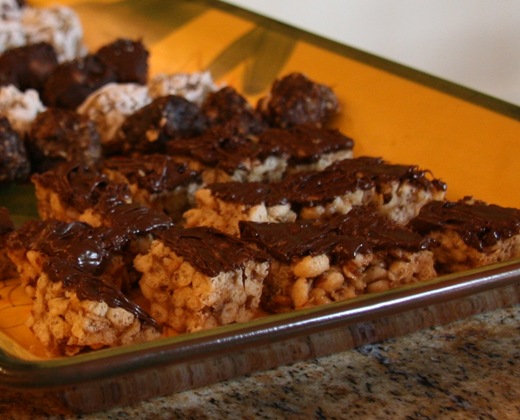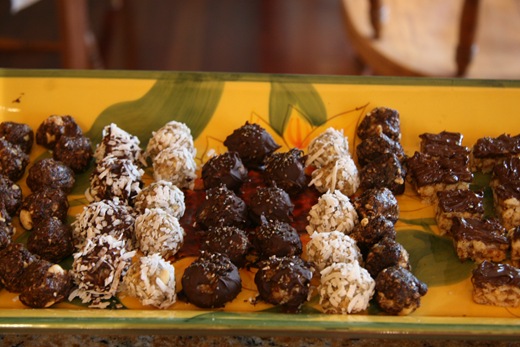 Off to finish cleaning, get myself ready, and hit up the LCBO!
Don't forget to enter my 1 year birthday giveaway!
High protein Renew Glo Bars are also 20% off today only!!!!