Hey guys! Just a quick note to let you know I have added Renew, Refresh, Empower, and Awake Glo Bars to the Glo Bakery Store!
~~~~
I finally have another product to review for Project Natural Glow!
I was sort of in a limbo phase where I hadn't run out of any products, so I didn't have to buy anything for a while. Don't worry I have not forgotten about it though! I am still using up my old make-up, so I haven't had to make any cosmetic purchases yet either!
Next up:
Bare Minerals i.d. Mineral Veil Powder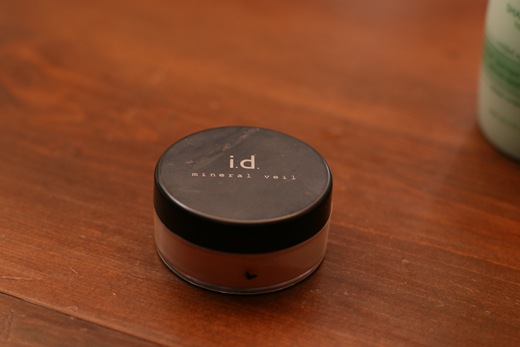 I actually purchased this in Summer 2008. I was a bride-to-be on a mission. After a few uses, I decided that I didn't like it. It seemed a bit chalky to me. It ended up in the back of my make-up organizer and I never paid it much attention since!
That is until my tried and true powder ran out several weeks ago. I was faced with purchasing a new powder for Project Natural Glow or giving this stuff another try! And because I am in the 'use up what I have' mode, I dug it up and gave it another whirl.
The result??
The Mineral Veil was better than I remembered.
Once I got over that the texture wasn't exactly the same as the powder I had been using, I actually liked this powder.
My only dislike about it is that it goes on a bit dry. However, I just read online that they have a new Hydrating Mineral Veil powder out now. I will have to check it out.
Here I am with the regular Mineral Veil powder on: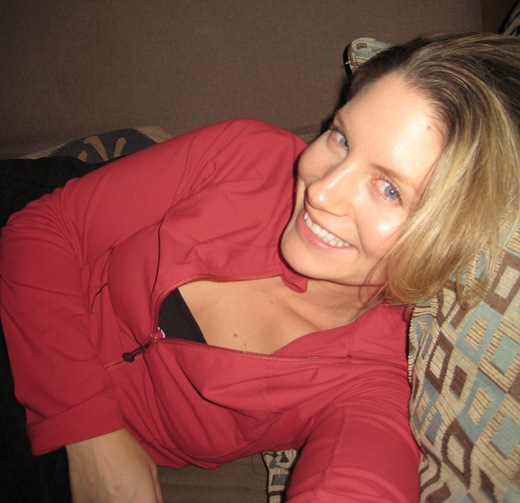 Zooming in…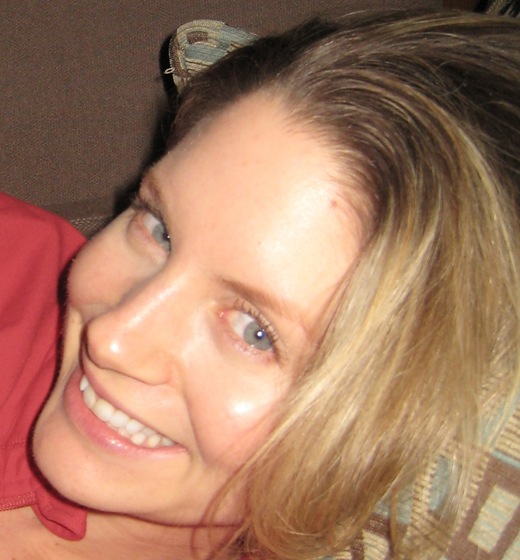 This picture was taken with my point and shoot so the clarity isn't great. In natural light, you can see the powder on my skin (unlike in the photo).
I am also dying to try the Bare Mineral Foundation! Amy gives a great demo of it: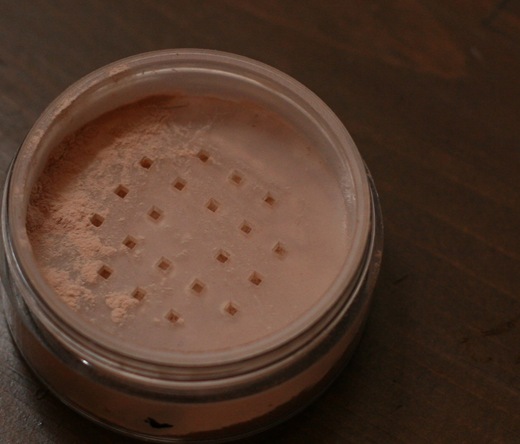 Bare mineral products provide a SPF of 15. Because I didn't know what most of the ingredients were, I looked them up on Skin Deep website. I was a bit surprised to find out that a couple of the ingredients are considered moderate to high risk.
1) Zea Mays Corn Starch
Absorbs oil. Low hazard according to Skin Deep.
2) Zinc Stearate
I couldn't find a description for this one. Low to moderate risk according to Skin Deep.
3) Magnesium Stearate 
Magnesium Stearate is the magnesium salt of stearic acid. Low hazard according to Skin Deep.
4) Methylparaben
Methylparaben is the ester of methyl alcohol and p-hydroxybenzoic acid. High hazard according to Skin Deep.
5) Propylparaben
Propylparaben is the ester of n-propyl alcohol and p-hydroxybenzoic acid. Moderate hazard according to Skin Deep.
6) Iron Oxides
Iron Oxides are inorganic compounds consisting of any one or combinations of synthetically prepared iron oxides. Low hazard according to Skin Deep.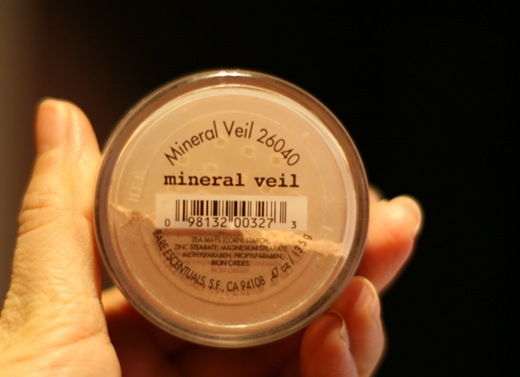 Unfortunately, I did not find an overall product review on bare Minerals by Skin Deep (only for individual ingredients). The individual ingredient ratings by Skin deep have made me wonder if some of the other mineral cosmetic companies offer better ingredients? Such as this mineral powder by Jane Iredale Cosmetics. It seems to contain less hazardous ingredients according to Skin Deep. None of the ingredients in the Jane Iredale loose powder have a hazard score over a 4. Now I'm not saying that every product I use has to be 100% natural and 'safe', but I figure if I am going to use a mineral powder, why not use the best one out there?
The Bare Mineral products are also on the expensive side, even though I admit they seem to last a very long time. I think there are other mineral companies that offer better prices though..
~~~
So let's have a little girl talk today! ;)
I'm curious…
Have you tried Bare Mineral products? What do you think of them?
Do you use any other mineral products by other companies? What companies do you think are the best priced?
Can't wait to hear your thoughts!
I'm getting my hair chopped this afternoon…can't wait! Stay tuned for the before and after. :)

It is the trouble that never comes that causes the loss of sleep.
Chas. Austin Bates