Last night Eric and I did a little decorating for Halloween! We are having a get together on the 31st so I thought we better get this place looking a little more festive.
I'm excited…not only is it Halloween, but it is also the anniversary for Oh She Glows! This is going to be one exciting week.
The Scull man…aka Mervin ;) and pumpkin #1 yet to be carved. Expect to see Mervin a lot this week.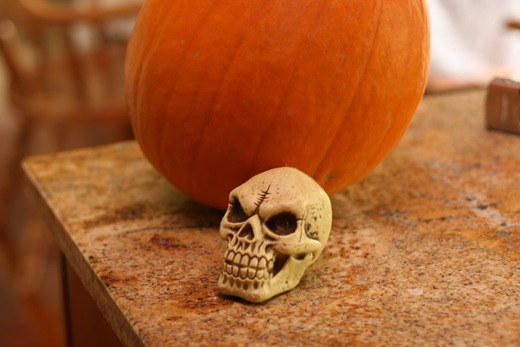 Mini pumpkins and leaves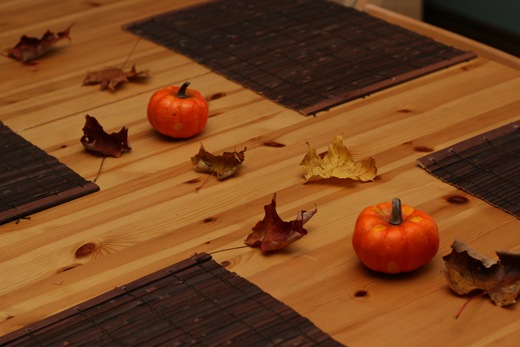 More pumpkins and a candle with leaves. I resurrected the tablecloths which my mother in law made for my wedding shower last year.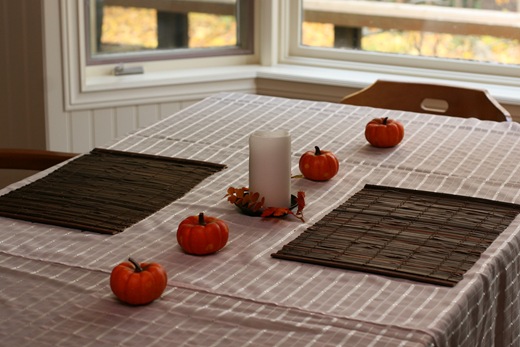 Ikea flowers in a black vase we received as a wedding gift from Eric's brother Steve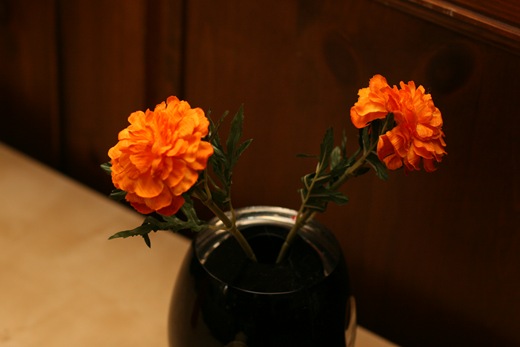 Scull man roses….oh yes!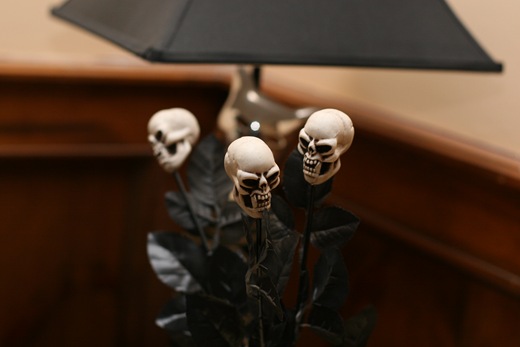 More pumpkins and foliage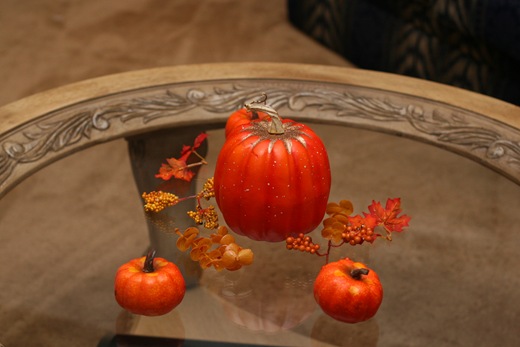 That is phase 1 of the decorating. Phase two will involve some Dollarstore and our strobe light. We're going to use the strobe light outside and then move it inside for the dance floor.
Last night we tested it out.
I got a headache. lol.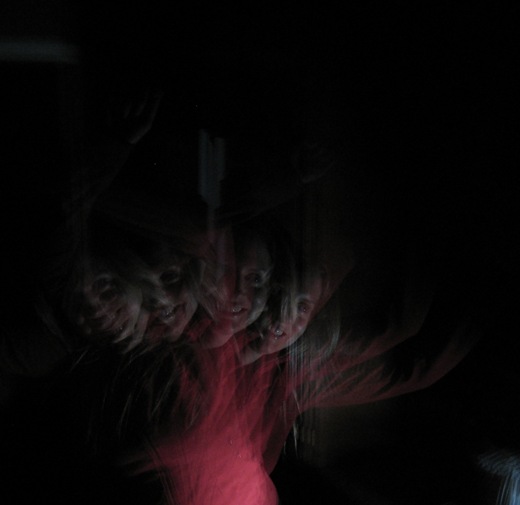 Strobe lights = awesome.
We also still need to figure out what we are doing for costumes! Here are our ideas:
1) Green Monster and Coke

2) Jim and Pam
LOL!!!! As you can see we don't have too many, but I think we could pull either one off! Ideas??
Do you decorate for Halloween? What do you do?
Are you dressing up as anything this year?
I'd love to turn our house into a crazy haunted house this year. If you have any cool ideas for me let me know!
~~~~
I'm off to bake up my orders and get ready for the week. I also am going to exercise for the first time since my half 1 week ago! My body is nice and rested. :)
Stay tuned for one of the best fall soup recipes I have ever made!