The new Glo Bakery variety packs are here!! If you have been waiting until the rush passed to place your order, now is the time.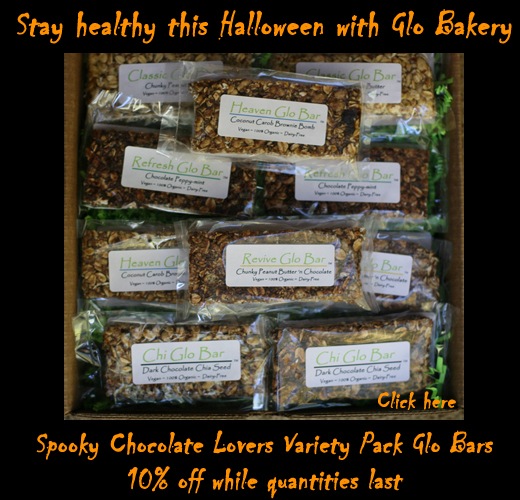 Get the first official Halloween Chocolate lovers variety pack filled with seductively delicious chocolate Glo bars like Refresh (Chocolate peppy-mint), Chi (Chocolate chia seed), heaven (Carob brownie bomb), and Revive (Chunky peanut butter 'n chocolate).
Quantities are limited. These variety packs are ready to ship out now.
Click here for more info.
~~~~
My hunger finally started to wake up around 1:30pm yesterday. Up until that point I had no appetite. I started off with a high protein green monster.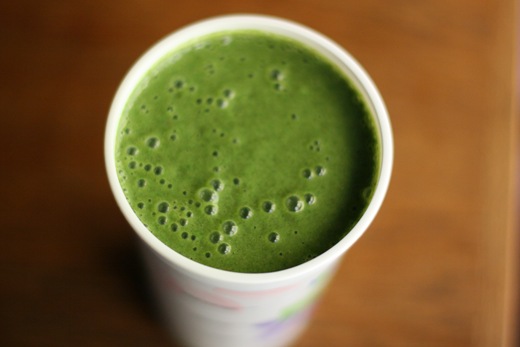 I amped up the protein in the Green Monster by adding 2 tablespoons of hulled hemp seed and 1 scoop of Amazing Grass Chocolate Meal Infusion powder.
Don't forget the 2 pound tubs (either chocolate, original, or mango) are 40% off when you use the promo code OSG40% for only a couple more days. Click the image on the left to be taken directly to the promo.
I had the Green Monster with an Amy's veggie burger, avocado, tomato, hummus, and black pepper.
And a sweet potato made into delicious fries (love these!).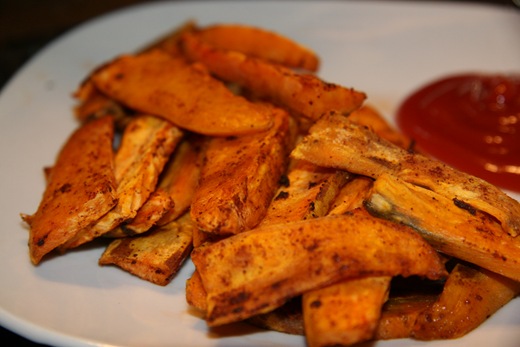 Dinner was odd. I craved carbs in a mad way and I HAD to have them!! I told Eric the only thing that would satisfy me was my Healthy Peanut Butter Swirl Coconut Pancakes!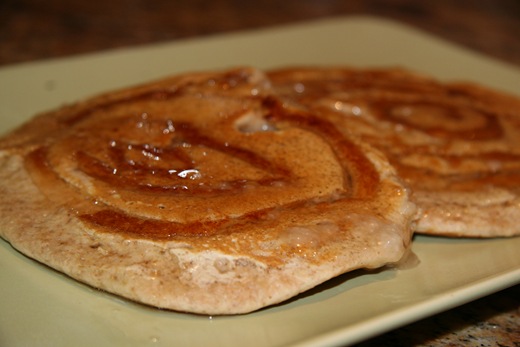 I had 2 huge pancakes plus a small one. It hit the spot.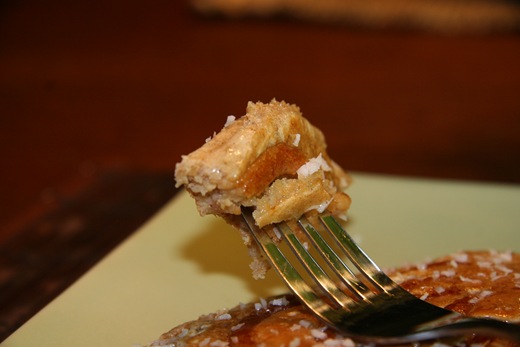 But not for long!
At 9pm, I was suddenly starving and nothing in our cupboards would do. I asked Eric if he was up for a sub because I was craving one big time (man, I sound like a pregnant lady!! haha).
We dashed to Subway to satisfy my craving. I had this HUGE footlong veggie sub from Subway. I'm not sure what happened to it, but it sure tasted good.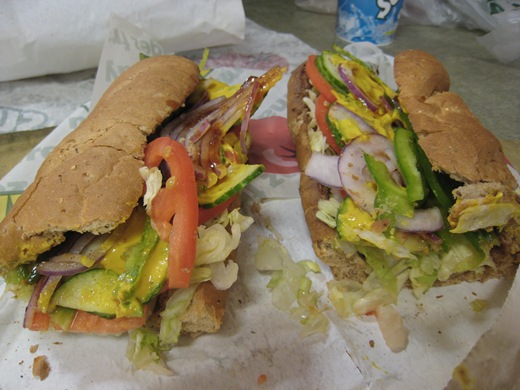 On the sub: Red onions, tomatoes, cukes, green pepper, lettuce, mustard, BBQ sauce, black pepper.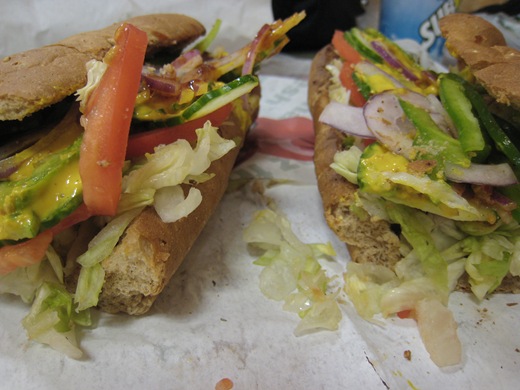 It was toasted up so nice and crisp and it was just perfect. Mmm. That hit the spot!
Eric now eats veggie subs too. Who is this guy!!???
For dessert I had some organic dark chocolate once again:
The hunger monster was finally satisfied!
I crashed hard last night around 11pm and got about 9 hours of sleep. Sketchie slept at my feet. He rotates on a monthly cycle between Eric and I. ;) October is my month apparently!
~~~~
Today I am feeling pretty good. My shoulders and calves are really stiff and my left heel and ankle hurts a bit. Other than that, nothing major.
I would absolutely kill for a massage right now. Why can't money grow on trees?! ;) Anyone out there a massage therapist? hehe.
Thank you again for your lovely words about my race.
Have a glowing evening! :)