**Please note: Blue Host is currently 'jailing' my website because it is using up too much CPU usage.  This is why my site is slow. I am working on fixing the problem.**
Yikes, there is frost on the ground this morning!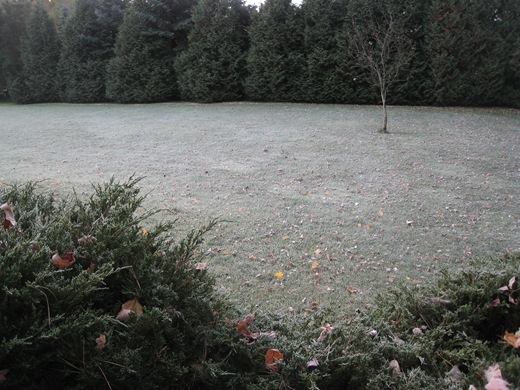 Things have been quite busy around here to say the least. :) Our house has turned into a manufacturing and distribution centre all in one.
Eric was a huge help for me on Monday. I couldn't have done it without him! We had a brief moment where we wanted to strangle each other, but luckily that passed. Ahhh husbands…can't live with 'em…can't live without 'em ;)
What are little boys made of?

Frogs and snails

And puppy-dogs' tails,

That's what little boys are made of.
What are little girls made of?
 

Sugar and spice

And all things nice,

That's what little girls are made of.  ;)
I still believe that to this day!
Tuesday was my big shipping day. Oh Lord help me.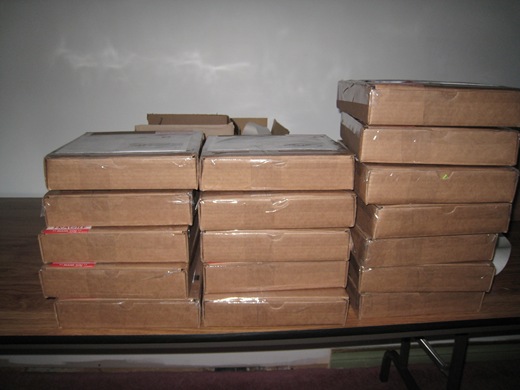 I shipped out over 50 orders! It took me from 9am-8pm and I broke for maybe 20 minutes all day long. I was exhausted to say the least. It sure felt good to get so many sent out not long after opening the cart up.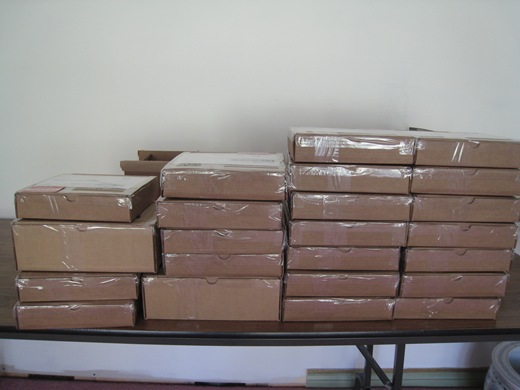 As part of Caitlin's Operation Beautiful challenge, I decided to include Operation Beautiful notes in my packages today! It was so much fun and put a big smile on my face. :)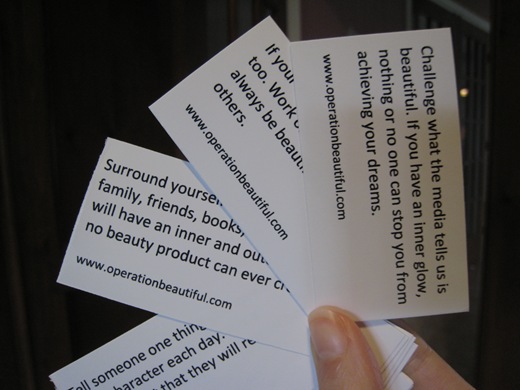 I hope you guys enjoy them and keep spreading the love where you live!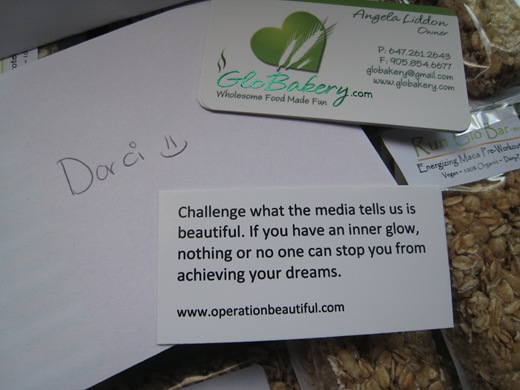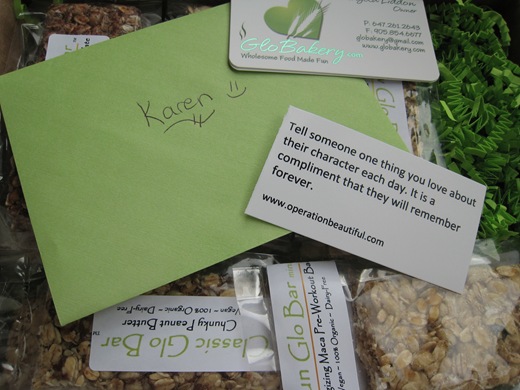 Sketchie has been a great employee, helping out as always!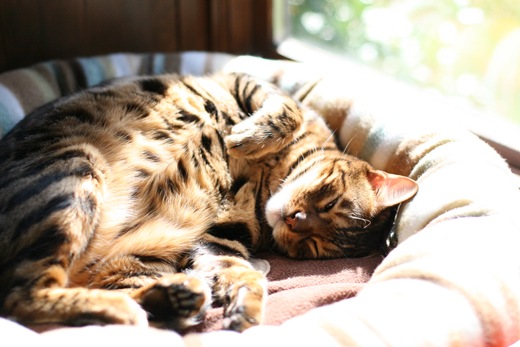 He's such a cutie. :) He keeps me company. We're BFFs. I wake him up and give him a treat every now and then.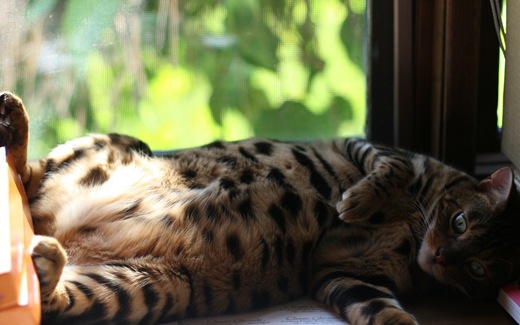 ~~~~
Moving on to today!
Breakfast this morning was delicious…
I had 3 Vegan Spiced Pumpkin Pie Glo Bites…
I whipped up another batch this morning because I am officially obsessed with these. I feel like I am eating these delicious mini pumpkin pies for breakfast! Only much healthier.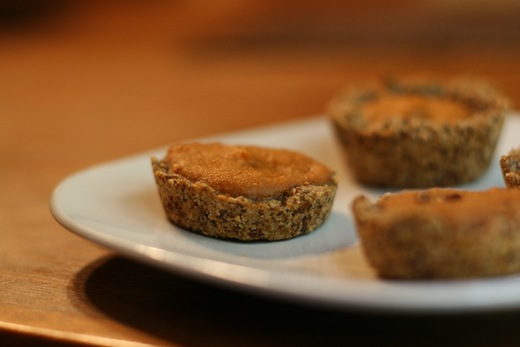 and a Green Monster poured into 2 fancy glasses…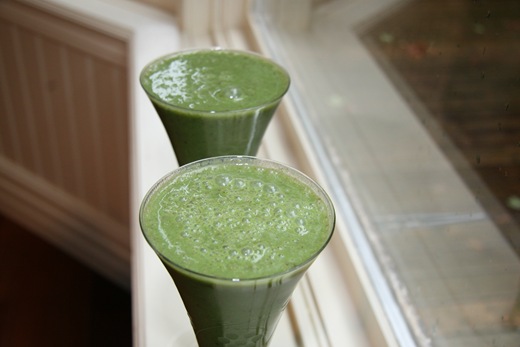 Energizing Fall Spice Green Monster
Ingredients:
1 cup hemp milk
1/4 c water
1 T chia seeds
1/3 cup pumpkin
1/2 t cinnamon
1 tiny ripe banana
1 scoop Amazing Grass WheatGrass Powder
1 t raw maca powder
3 cups cooked spinach
5 ice cubes
Mmm…it was a delicious combination of fabulous ingredients!! :) A great way to use up canned pumpkin too.
Amazing Grass 40% Off!
Amazing Grass contacted me yesterday and asked if I would like to offer my fabulous readers a promotion. Amazing Grass is offering you 40% off the Original Amazing Meal and Mango-Pom Amazing Meal tubs:
The sale goes until October 21st or until quantities run out! Click on the above image to take part in this discount and enter the discount code 'OSG40%'.
~~~~

1) I am still not getting my comments emailed to me for some reason and as a result I may miss comments. If you have anything urgent, please email me.
2) The two food items this week for Project Feed Me are here! Please join us in helping hungry families.
3) I am currently trying to get OSGMOM to join Twitter after all of your pleas. Will she do it? Does she even know what Twitter is? It's hard to say!  
4) Awesome discussion going in the Love Your Skin Movement. Take home message: Each and every one of you is a gorgeous goddess. Rock what your mama gave you! :)
I'm off to finish up some orders and shipping.
Have a glowing hump-day! :)

"Challenge is the core and mainspring of all human action.  If there's an ocean, we cross it.  If there's a disease, we cure it.  If there's is a wrong, we right it.  If there's a record, we break it.  And if there is a mountain, we climb it."  – James Ullman –