Models and weight.
A topic that is no stranger to most of us.
Recently, some headlines have caught my attention…that I knew we could have a great discussion about.
Headline Maker #1:
Glamour Magazine's feature of a mostly naked plus-sized model in their September 2009 issue: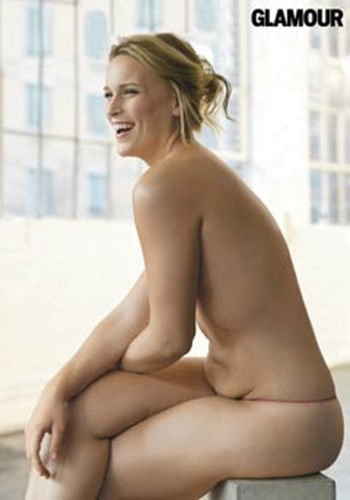 When I first saw this picture, I thought two things:
1) She is gorgeous
2) She is plus-sized?!
The feature of this model in Glamour magazine caused a huge stir to say the least. In fact, it inspired a huge body image revolution.
Editor-in-chief, Cindi Leive, was thrilled when Glamour magazine was flooded with supportive letters from readers. Her blog post also received over 1,100 comments, most of which were encouraging.
One woman from Pavo, Georgia said it was, 'The most amazing photograph I've ever seen in any women's magazine.'
While a man exclaimed, 'I speak on behalf of all men: she is stunningly beautiful!'
Evidently, the people spoke, and they were saying please, please show these models more frequently!
Is this a genuine effort by Glamour magazine to feature women of all sizes or is it simply a publicity stunt as a way to generate more readers and revenues?
Headline Maker #2:
Karl Lagerfeld recently made headlines after making some shocking remarks when referring to Brigitte Magazine's decision to feature regular women in the magazine and not professional models.
He said, "These are fat mummies sitting with their bags of crisps in front of the television, saying that thin models are ugly," Karl said in an interview with Focus magazine, adding "no one wants to see round women." [Source]
Needless to say, Karl offended millions of women around the world with his comments.
Headline Maker #3:
Ralph Lauren recently came under a huge amount of criticism for air-brushing 21-year-old Filippa Hamilton in a recent Ralph Lauren Blue Label campaign featured in Japan.
Here is the ad: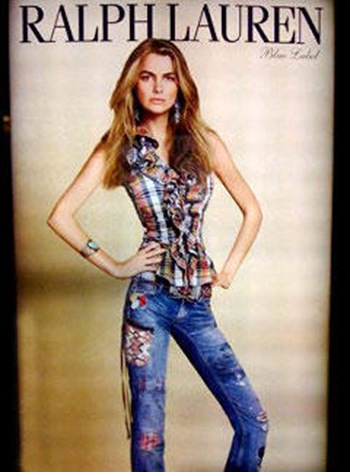 I could not believe this picture when Caitlin posted the article on Twitter tonight. It just sickens me!
This is what she normally looks like below: Obviously very THIN!!!!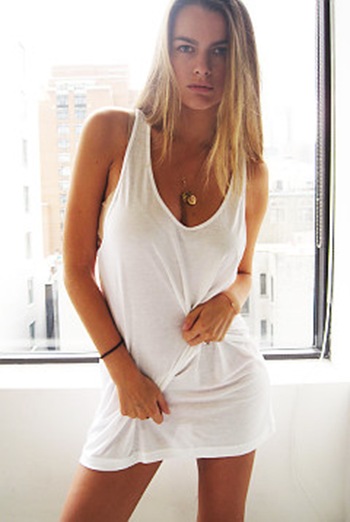 Note: She was recently fired due to being 'too heavy'!!!!
It is clear to me that there is still a huge discrepancy between what the Fashion Industry thinks women want and what women ACTUALLY want!
The Glamour magazine comments clearly show that women want to see a wider range of shapes and sizes in magazines, and I would guess that this would extend to music videos, movies, runways, TV shows, and the like.
I think it is important to show a WIDE range of sizes, from thin to thick. One thing that bothers me is when people say, 'Oh she is a REAL woman' if she is curvy and thick. I think that is still a way to put down women who are not of a certain size. We need to accept all sizes, whether you are naturally skinny or curvy and voluptuous!
Skinny women are real women.
Large women are real women. 
Period.
We need to accept everything in between and stop this madness of thinking that there is one ideal size. There is not.
Are we always doomed to have this discrepancy? Is Karl just a product of his environment and a man stuck in his ways? Will the runway, magazines, and fashion advertisements ever change?