Hello!
I'm glad you guys are as excited about Project Snow as I am! I think it is going to be great. Essentially what I envision is a place where we can talk about tips and tricks for outdoor exercise in the winter as well as encourage each other to get active outside and find new activities to enjoy. I don't know about you, but I always feel a bit blah in the winter…I hope that we can beat the winter blahs with this challenge and stay dedicated to our health goals!
To say I was excited to leave for my run this morning is a huge understatement! lol. I dragged myself out of bed at 6:30am- on a Saturday of the long weekend! Not normal I know. ;)
The name of the game today was layering, layering, layering: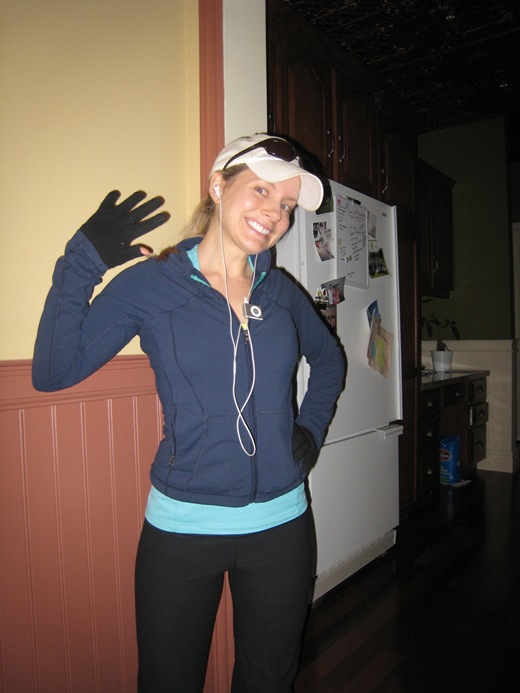 I was decked out in Lululemon: Flow bra, Scoop tank, shape jacket, and groove pants. God, I love Lulu!!! I've had the shape jacket for almost 6 years and the pants for 5!!! Still mint condition.
I dug through the closet and found these Dollarstore gloves one of which had a hole in the thumb! haha. You get what you pay for I guess.
@lululemon tweeted me this morning and showed me these awesome running gloves. I must pick up a pair!
It was absolutely beautiful out this morning!!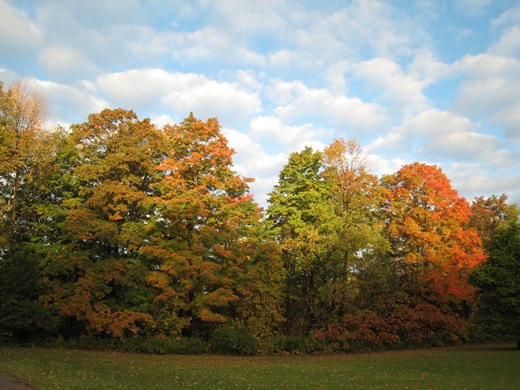 I saw some horsies (yes I call them horsies!). :)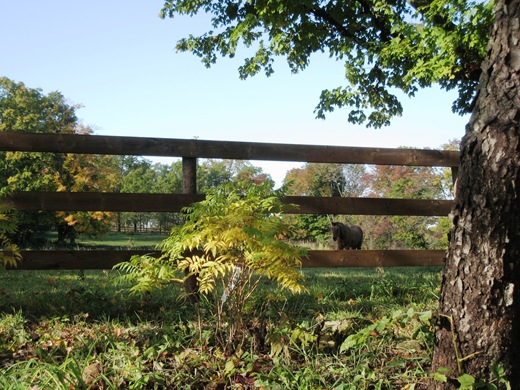 I stopped to take in some beautiful scenery…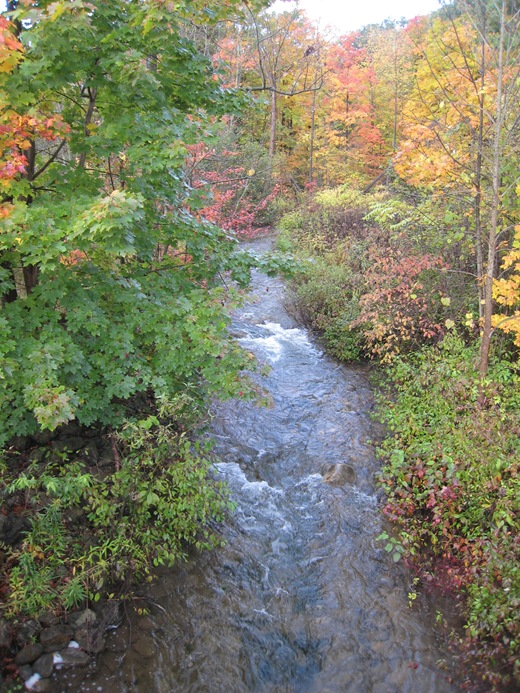 Awwww……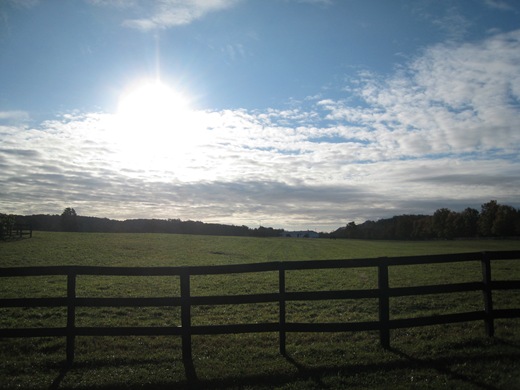 Tackled murder hill ;)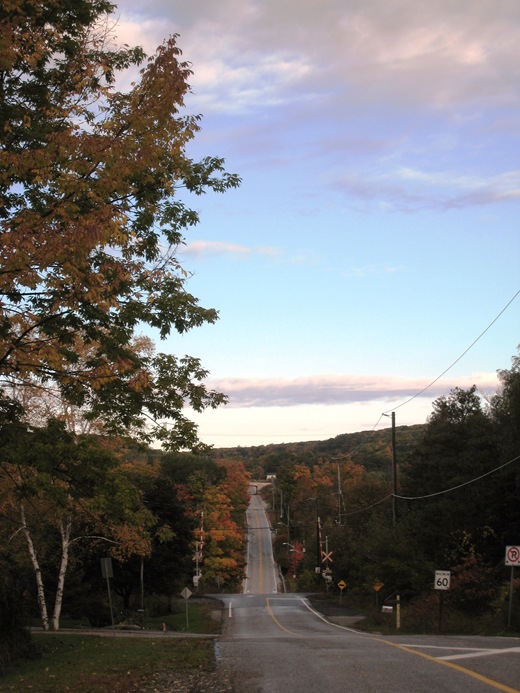 And crunched some leaves!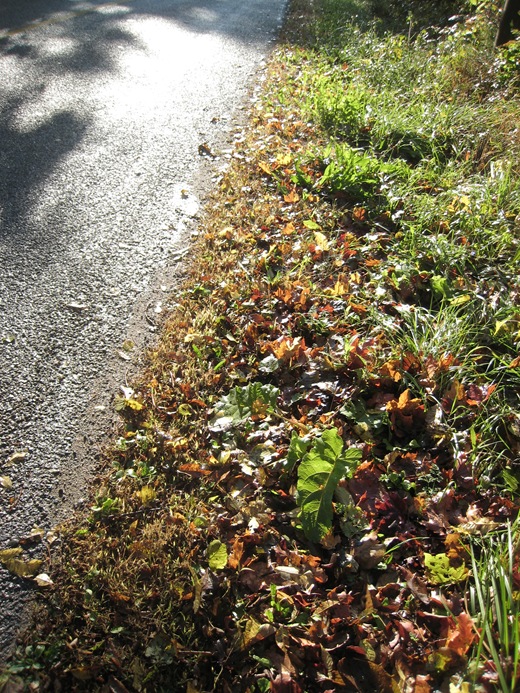 Basically, I soaked up every moment and just took my run nice and easy today. I felt so strong today which was a great feeling. Running breaks = a good thing!!
The run:
Distance: 8.04 miles
Duration: 1 hour 17 mins
Avg pace: 9:34 min/mile
Max pace: 8:11 min/mile
Max heart rate: 183 bpm
Avg heart rate: 155 bpm
Ahhh it was a great run and nice too feel the endorphins back! :)
I'm blogging from the car right now…we just left our big Thanksgiving dinner! I forgot my camera so we had to turn around…ahhhhh hate when that happens!!!
Hope you are enjoying your Saturday! Stay tuned for the un-Turkey recap. ;)