Happy Canadian Thanksgiving Weekend!
Are you looking for a way to give back during the Holiday season and help feed families in need?
I know I am! I was thrilled when Natalie sent me some info on Project Feed Me:
Every 3.6 Seconds someone dies of hunger. When will it stop? How can we help? We must do something!  Project Feed Me was created to help you and I feed the hungry.
Project Feed Me is a nine week program created to help feed hundreds of thousands of people. How can you get involved? It's simple.
All you need to do is buy two of the "recommended food items" each week for nine weeks. At the end of nine weeks gather up your items and take them to your local food bank.
The "recommended food items" are the items that are most needed by food banks. Every Monday, starting Monday October 12th, the "recommended food items" will be posted at www.nono2yoyo.com .
Most items are very inexpensive ($1 or less) and can all be found at your local grocery store. To learn more about Project Feed Me and how you can help please visit the Project Feed Me site. It's time for us to stop saying, "I wish I could do more" and to start saying, "I am doing more".
I am definitely in and I can't wait to get started. :) :)
Will you join us in supporting families in need?
~~~~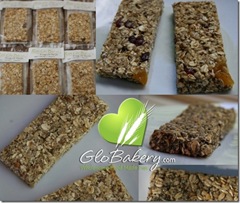 Glo Bar Giveaways!
1. Do you want a chance to win a batch of Renew Glo Bars?
Head on over to Eating Journey for a fun giveaway! All you have to do is leave a comment to enter.
2. Also, don't forget to submit your Operation Beautiful notes for Caitlin's OB Book contest! I have donated 20 Glo Bars (variety pack) as one of the prizes.
Have a safe and happy (long) weekend my friends!