I do it by listening to this…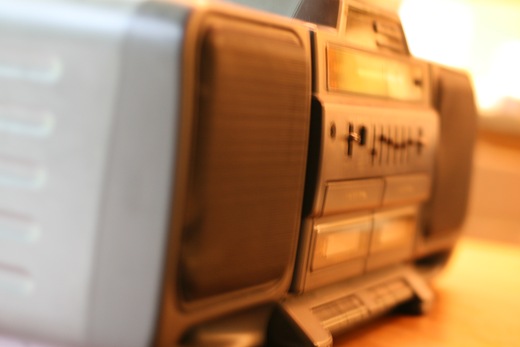 Behold the beast! hahaha. ;)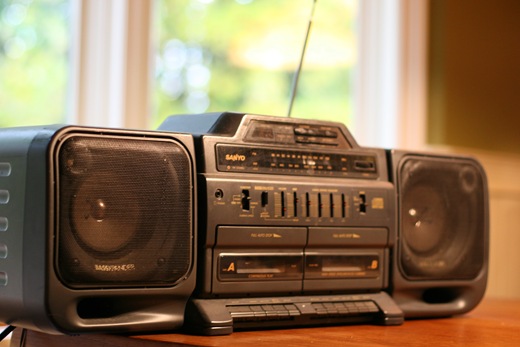 Come on you know that you have a one lurking somewhere in your place too! ;)
A couple weeks ago, I realized that baking all day in the kitchen would be much more fun if I put some music on!!!
I was so glad that I decided to do it (thanks Eric!) because now the time goes by much faster and I even sing and dance to the music. It sure beats complete silence!
A recent study found that software designers who listened to music while working had the highest levels of positivity and quality of work.
My favourite station to bake to is Z103.5 in Toronto! It is a mix of hip-hop, dance, and techo. All fast beats that make me stir faster. ;)
However, when I was working my desk job, I found that listening to classical or easy-listening songs helped me concentrate better, especially when writing research articles. I always found that listening to music at work made the environment more fun and less serious too.
~~~~
Do you listen to music while working?
What do you listen to?

Without music life would be a mistake.  ~Friedrich Wilhelm Nietzsche