Today is an exciting day!
Eric and I are off to the Canadian Health Food Association Natural and Organic Foods Trade Show!
"It is Canada's largest conference and trade show serving the natural products and organics industries. This is the place for you to meet face-to-face with the industry's top manufacturers, distributors and brokers. It's a place where you will find thousands of products – including new products never before seen in Canada – and to benefit from show specials."
I am so excited. As you may know I am trying to find a manufacturer/distributer for my Glo Bars, so I hope to make some contacts here today as well as meet face-to-face some of the wonderful companies that have generously donated to Oh She Glows over the months!
I've got the business cards ready!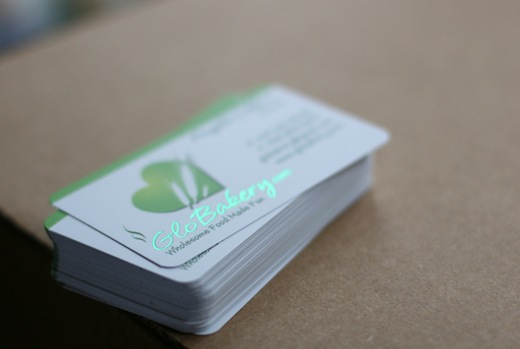 This show is not open to the public so I feel especially excited that I am able to attend now that I am a business owner.
I have already made a Favourites list of manufacturers and distributors to visit. They make some of the following products:
Libre Tea
Empress Packaging (I have been looking for a professional packager for my bars for AGES!)
Manitoba Harvest
Green Beaver Co. (Canadian Natural beauty products Company!)
Desert Essence (makers of my green tea cleanser and oil)
Earth Balance
Guiltless Gourmet
Kiss My Face
Bobs Red Mill
Nature's Path
Amazing Grass
Neal Brothers
And so many more
Given how huge this expo is, I decided to skip my workout on the treadmill this morning as we will be on our feet for hours today. And yes, I am wearing my 4″ stilettos. ;)
~~~~
Breakfast was quick and delicious this morning.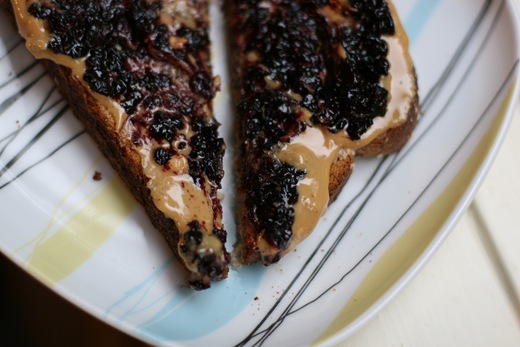 The wonderful Chloe from Naturally Frugal sent me some amazing homemade jam!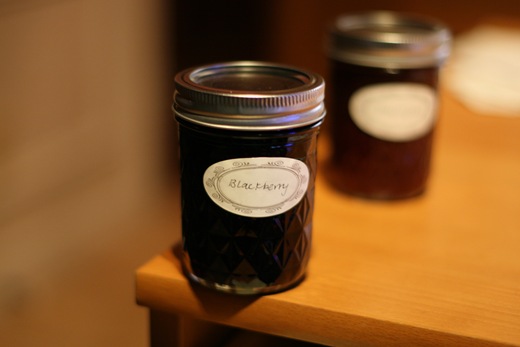 Blackberry and Plum… I decided to eat the Blackberry first. :)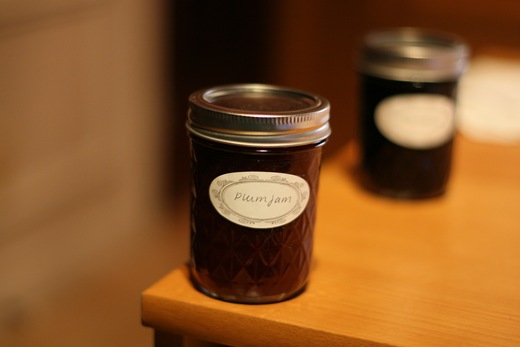 It is so delicious. Thank you Chloe!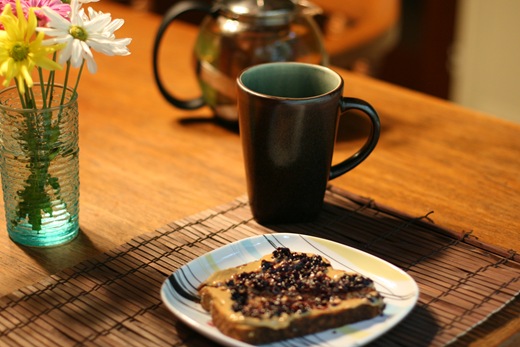 No morning goes by without making a huge pot of loose leaf Sencha. ;)
I also made a Green Monster– for the road today. I am going to drink it while in the car. Don't worry, I am bringing some floss to avoid the dreaded Green Monster Teeth! You know what I'm talking about. ;)
~~~~~
Speaking of Green, I am thinking of dressing up as a Green Monster for Halloween this year. I'm pretty pumped about it… Any ideas for a costume??
I will be doing a huge recap of the expo later on today and showing you all the awesome samples and goodies I brought home! :)
I'm off to put on a SUIT. I never thought I would be looking forward to wearing a suit after having to wear them everyday at my old job.