Today is moving by at the speed of light!
Lately, I find that the days fly by for me. I have so much to get done each day that I actually get mad when I realize it is already the afternoon! I never thought I would be saying that either. This is coming from a girl who used to watch the clock all day at my desk jobs.
Lunch was absolutely wonderful today. Eric made me this Curry Stir-fry last night since I didn't have time to cook. I got to enjoy leftovers today.
It was SO good!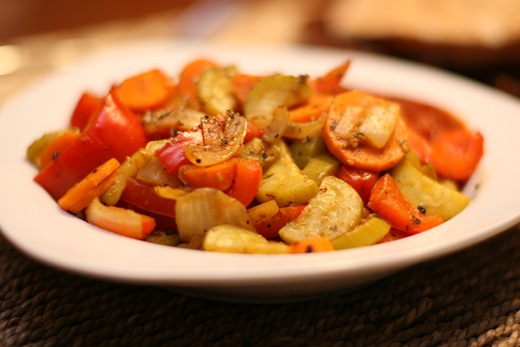 Ingredients:
3 small zucchini
tomatoes
4 carrots
3 red/orange peppers
Sweet onion (1 small)
Black pepper
1 teaspoon curry powder
Italian seasoning (PC brand, no salt added)
Balsamic dressing (1/4 cup) + 1/4 cup water
When I have stir-frys I don't mess around. I had about 3 cups worth and could have had more but it was all gone!
Along with a high protein pita: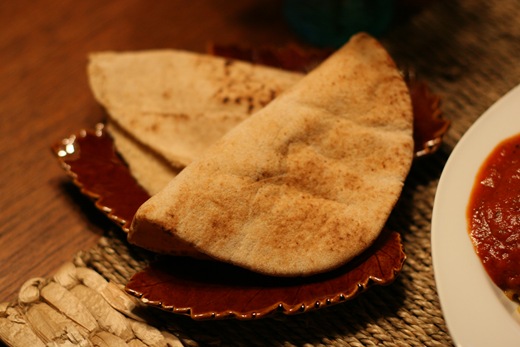 Reminders of my half marathon ;)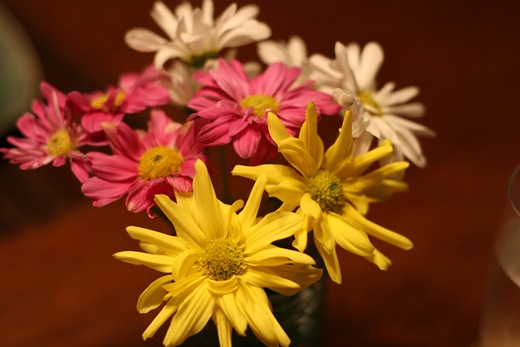 I also had the stir-fry with about 1/2 cup of Neil Brothers Organic Pasta sauce. Just heavenly!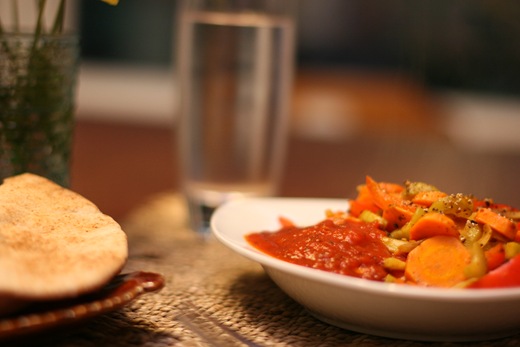 My dessert is either going to be a Run Glo Bar or some grapes. TBD.
~~~~
The other night I finally got organized and put up a new corkboard. I typed all of my essential business information so it is all neat and tidy. I feel much better. Can you believe that I had a bunch of random papers taped to the wall for the past while??! It was really bad.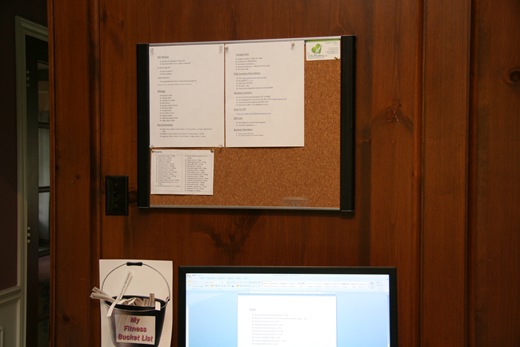 A list of all my ingredients and their weights for easy reference when creating a new ingredient label.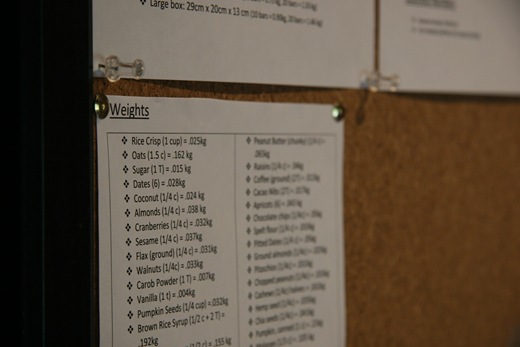 It is amazing how typing information out saves so much room. I fit about 6 pages of info onto just 2.5 sheets typed!
From this: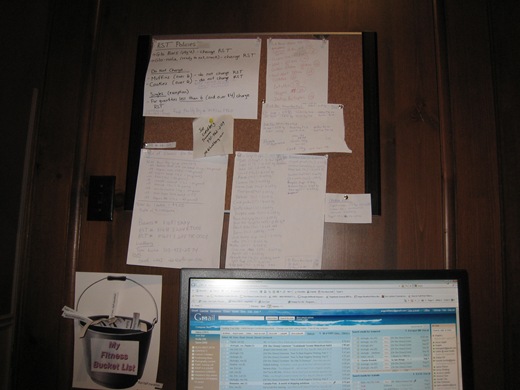 To this: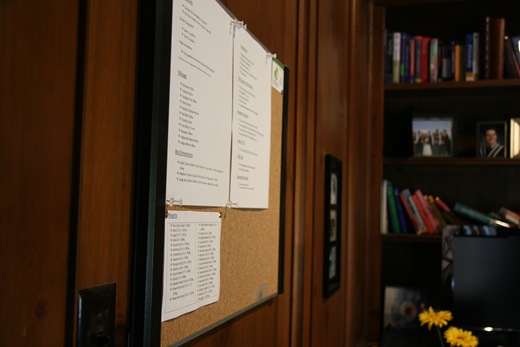 On that note, I'm slowly going insane today!!!!!
Live writer help:
I am having huge issues with Live Writer. It will not let me link to URLs anymore. I tried downloading the newest version but I am still getting an error message. Anyone know why?
Blog Help:
Does my site seem slower to you guys? I host with Blue Host so I'm worried that it has to do with them…
I am having some problems with my comments not being emailed to me anymore. I have no idea why this is happening.
I also noticed that my "you might also like" thing at the bottom of each post is now just text titles instead of an image. Fixed.
Bad Customer Service…is, well, BAD:
Back at the shopping cart issues. We are slowly getting there.
No thanks to the horrible customer service I had at Canada Post this morning though! Can you believe the man got mad at ME for having problems with my CP tool?
He said in an angry voice, 'Miss, I'm sorry but I can't be on the phone with you for 2 hours, I have other calls.'
First, how rude. Second, we were on the phone for max 30 minutes, and third, how is it my fault that he couldn't fix my problem?! Ughhhhhh.
Bad customer service seems to be happening to me a lot lately. It really bothers me because I am always super polite and friendly on the phone and I get treated like dirt. :(
Happy thoughts for the rest of the day! lol.
Do you have any bad customer service horror stories?

If you make customers unhappy in the physical world, they might each tell 6 friends.
If you make customers unhappy on the Internet, they can each tell 6,000 friends.
JEFF BEZOS