I was ready to re-live my half marathon experience on Thursday with my first run since the race!!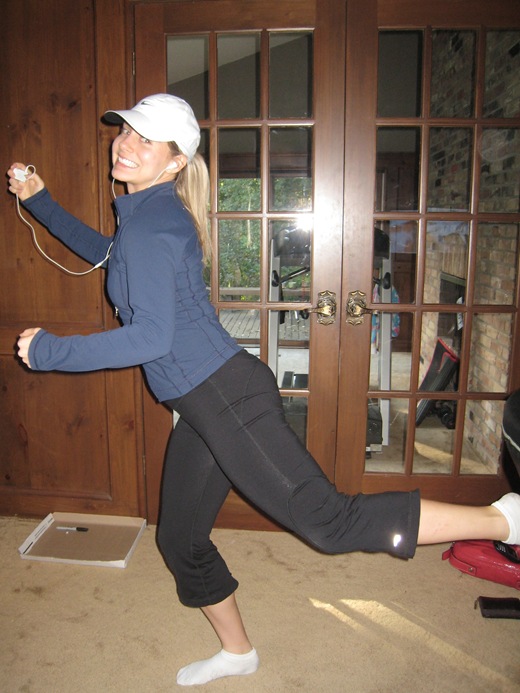 Unfortunately, my legs said otherwise!
Here I was thinking that 3 complete days of rest was more than enough. My legs told me otherwise, especially after mile 3.  
The run:
4 miles
Duration: 38 mins
Avg pace: 9:30 min/mile
Max pace: 8:09 min/mile
When I got home I was stiff, stiff stiff and my legs were very sore. Immediately into an Epsom Salt bath I went. Ommmm.
For those of you who run races, what does your post-race plan usually look like?
The reason I have not committed to the Toronto Half Marathon on Oct 18th is because I am waiting to see how my body bounces back from the half on Sunday. I hope to have my decision by early next week.
~~~~
Race Pictures!
To download the digital picture file they want $60 bucks! :(
I hate how they try to capitalize on runners who just want a photo of all their hard work! I mean $60 bucks for a digital file? That isn't even for a print!
I'm in the black tank/white cap: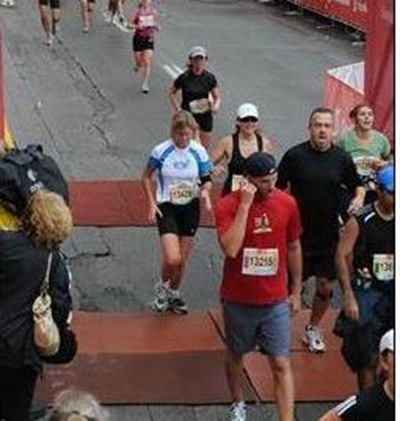 All I remember thinking was, 'Sweet, I finally don't have to run anymore. Walking hurts, walking hurts. Must pee.'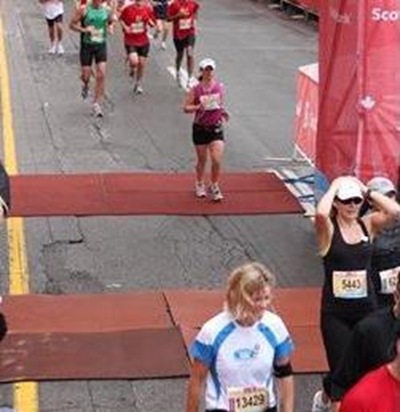 1. Green Monster Movement is updated with new reader GM recipes, including a delicious Peachy-Cantaloupe Green Monster I had for breakfast this morning! So good!!!
2. Reading Comfort giveaway Winner: Congrats to Lizzy! Please email me with your contact info. Don't despair if you didn't win, stoll on over to Simply Fabulous for a super fun giveaway!
Sketchie covers his eyes when he sleeps. He needs a sleep mask!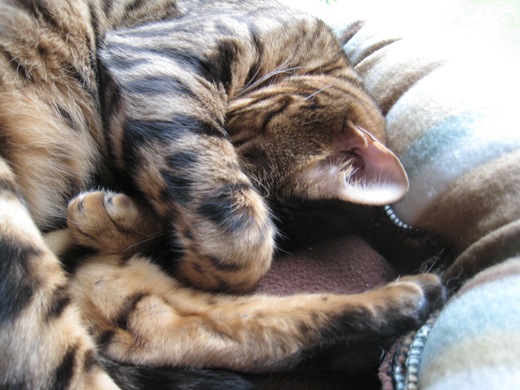 Sketchie = 0, Cat bed = 54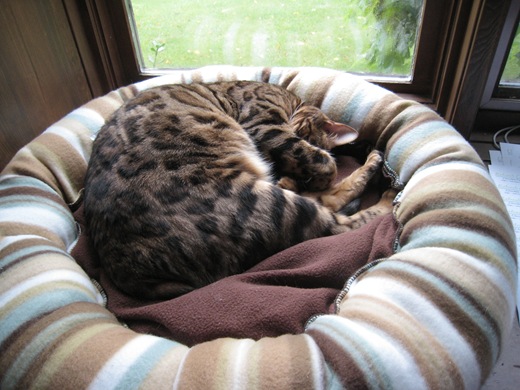 He now sleeps in his cat bed everyday from about 12-7pm. lol. And again from 8-10pm. And again from 10-midnight. ;)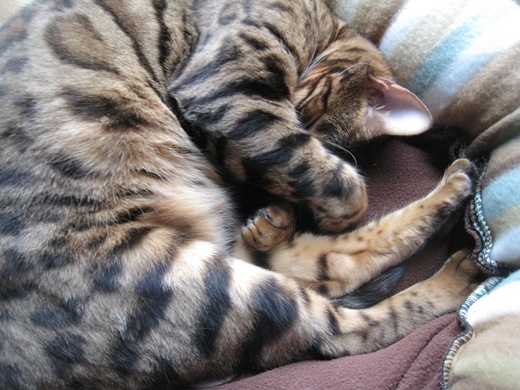 I also love when he curls his toes…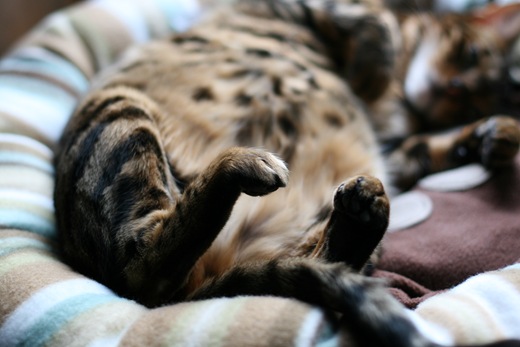 He sleeps with one eye open…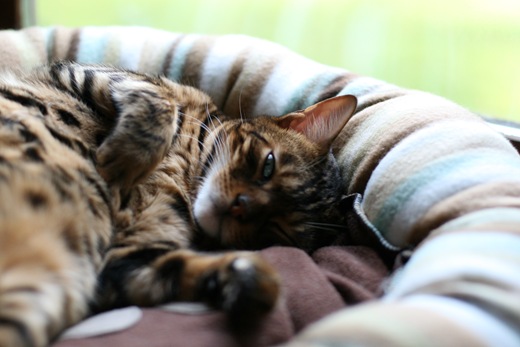 Sketchie also has crazy dreams. The other day I caught him whimpering and smacking his lips pretending to eat! I fed him an extra scoop of food that day. ;)
What cute things do your pets do when they sleep?
~~~~
I'm off to sort out this Canada Post issue. Hopefully this is the last call I will have to make to them! I know the tech support by name now…I'm not even joking!

"Only those who dare to fail greatly can ever achieve greatly." ~Robert F. Kennedy