Good morning!
I'm glad you liked my Ode To Donkeys last night. ;) Oh my gosh that picture cracked me up so much!! I was dying laughing anytime I looked at it. I'm thinking new OSG Mascot??? She/he really does glow!
~~~~~
Last week I dusted off a book that I hadn't looked at for a while.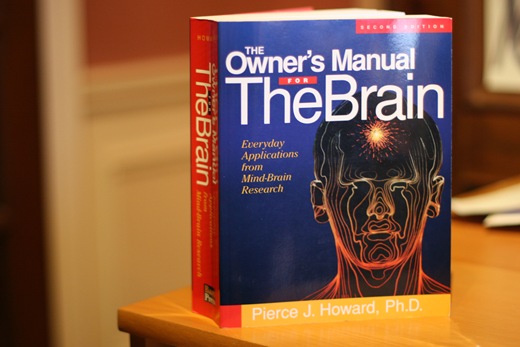 After taking a neuropsychology course in my second year of undergrad, I became completely captivated and smitten with mind-brain research and the mind-body connection. I saved up my pennies and bought this book for pleasure reading.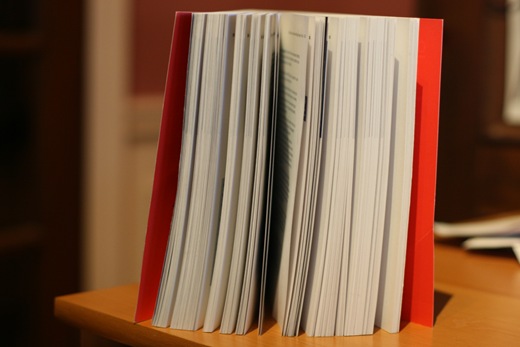 I remember a few of my friends teasing me for spending money on a book that looked like a textbook, but was not required for any of our classes. ;)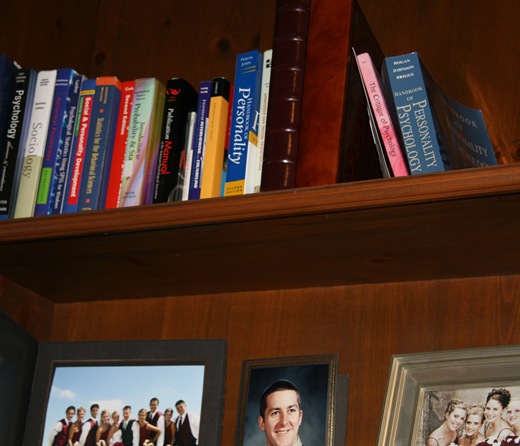 Well, in fact, The Owner's Manual For The Brain was one of the best books I have ever purchased. It is full of wonderful research about the mind-brain connection.
It answers questions like:
How does stress affect our health?
What can I do to keep my brain young as I age?
How does working the night shift affect my sleep-wake cycle?
What are the best strategies for studying and memory recall?
How do odors affect relaxation?
How does exercise affect moods and cravings?
You can see why I bought this book, right?! I knew my peeps would get me. ;)
If you have been reading my blog for a while, you may have noticed that I buy strictly non-fiction books for my pleasure reading.
I wasn't always this way as a child. Growing up, I loved reading books like the Choose Your Own Adventure series, The Babysitter's Club, Anne of Green Gables, and Chronicles of Narnia. In my late teens, I became extremely interested in health and psychology and I found a passion in informative, research-based pleasure reading.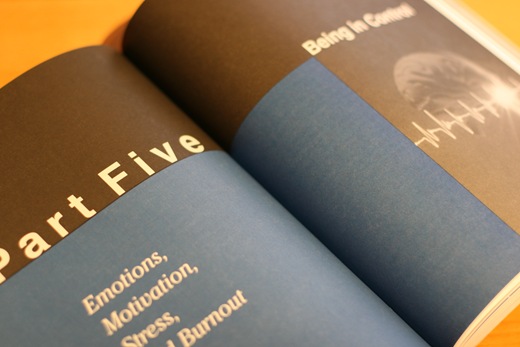 After dusting this book off, I got to work and started reading up on next workshop topic:
How To Beat Negative Thinking: Part 1
1. Negative –> Positive Lists
As I mentioned in a previous post, something I do every now and then is make a list in the morning writing down all of the negative thoughts that are in my mind. I cross out those thoughts and list a positive, counter thought beside it. For example: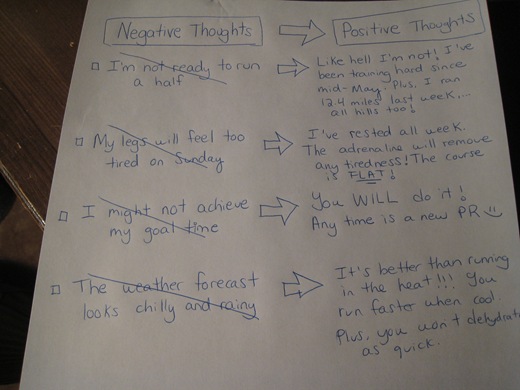 Then at night time look at the list again. I find when I do this, often many of the things I was worrying about in the morning are no longer a concern. Before bed, make a new list of your negative thoughts and worries and cross them out by replacing them with a positive thought. You will also find that this helps you fall asleep faster as an added bonus.
2. Use the ABCDE model by Seligman
I first learned of the ABCDE model in one of my cognitive psychology courses. It is a very effective technique for banishing negative thinking patterns.
The ABCDE model works as follows:
A (adversity): Recognize when adversity hits.
B (beliefs): Be aware of what you believe about the adversity.
C (consequences): Be aware of the emotional and other consequences of your beliefs.
D (disputation): Counter it! Question whether your beliefs are the only explanation. For example, ask yourself: What is the evidence for my beliefs? What other possible explanations are there? Do I get any benefits from holding onto these beliefs?
E (energization): Be aware of the new consequences (feelings, behaviours, actions) that follow from a more optimistic explanation.
As an example, I will do the ABCDE method for the negative thoughts I was having about my half marathon race.
A = I didn't run at all this week and as a result I am going to fail in my half marathon on Sunday.

B = I am not dedicated and disciplined enough to train for this race.

C = I might as well quit my race training and just go back to being an off and on runner. That way I won't have to let myself down.

D = Wait a second here! I have been training really hard for the past 4 months. One week off running is not going to hurt me. In fact, it might make me even more rested for the big day. I am doing a very good thing by not over-training like I did in the past.

E = I will continue to listen to my body and honour what it is telling me. If it tells me to rest then I should consider why that is. It is likely that last week's high mileage was a result of my tired legs this week. No big deal. Maybe next time, I can plan my training schedule so that I don't have three major runs fall on 1 week.
The ABCDE method also helped me banish negative thoughts when I was in recovery from disordered eating. It was one of the first methods I tried, and I have been doing it on and off ever since.
Try it out! I promise you will feel better after doing your ABC's (and D's and E's!).
3. Snap Yourself Back Into It!
You may have heard of the elastic band trick. This is especially helpful for ruminators. Ruminators are people who worry constantly and mull over how events could turn out horrible. You simply wear an elastic band around your wrist and whenever you start ruminating, simply snap the elastic band on your wrist. This easy trick gives a quick (and slightly painful!) reminder that your thoughts started to wander in a negative way.
~~~~~~
Reading Comfort Giveaway #2:
Would you like a chance at winning a beautiful bookmark and an elegant paper weight from Reading Comfort?
How to enter: Simply leave a comment below telling me one negative thought you have about something in your life and then counter it with one or more positive thoughts.
Contest closes Wednesday Sept. 30th at 2pm EST. Open to US and CAD residents.
~~~~~
See you later for Part 2!