Apparently they have clowns at this race…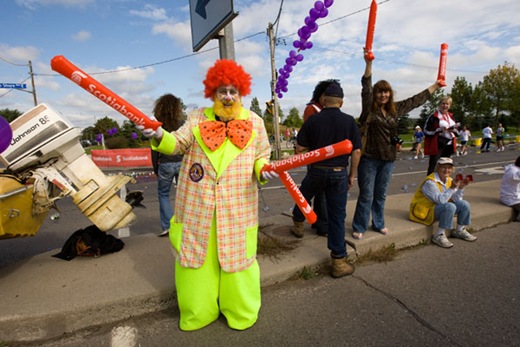 That was actual footage from last year's race.
I don't think I have ever seen more motivation to RUN LIKE HELL!!!!!!!!! Dear God clowns scare me!
~~~~
Thank you for all of your kind comments and emails of goodluck wishes!!! They warmed my heart and gave me confidence! :)
~~~~
Don't forget you can track me as I run the half from 7:30am EST (start time). Go here to the homepage and look for a link about tracking runners. Enter my bib number: 5443.
~~~~
This is me sitting here in my fleece robe (running clothes on underneath!). I can't get warm!!!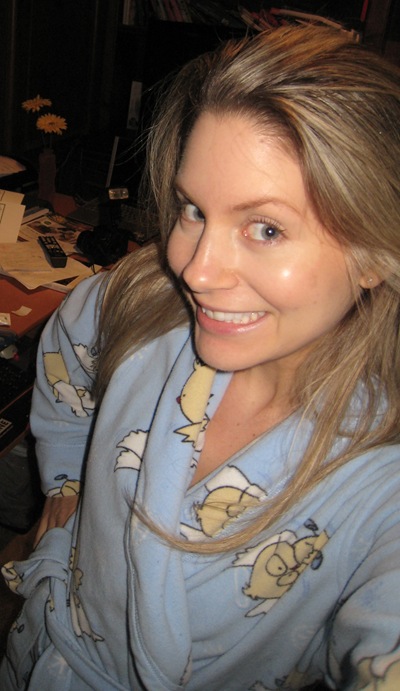 Eric bought me this robe the first year we started dating, so don't go making jokes about my frumpy lingerie! hahaha. I love this robe…9 years I've had it!
Lululemon pretty much made my life this morning! They Tweeted me a message saying:
@lululemon: "we love your website! :) I read it frequently! And good luck with the bakery too!"
Ummm, no way! So cool. =)
Here are some Lululemon words of wisdom: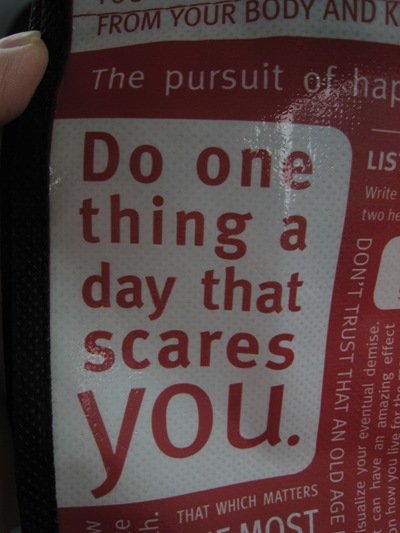 This first thought that came into my mind when I got up at 4:20am was 'I'M CRAZY'. I am absolutely crazy. Who gets up this early to run 13.1 miles??
Ok, ok, me and 20,000 other people I guess!
I went to bed at 8:30pm and fell asleep at 11:30pm…awesome! lol
Sketchie even looked up at me from the warmth of Eric's legs and he said, 'You've got to be kidding me."
He's not impressed to be up!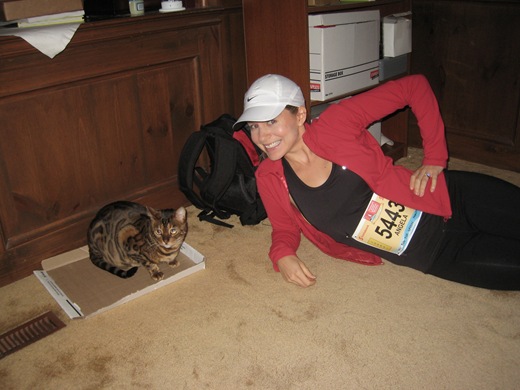 I am mixed with so many emotions right now…excitement, anticipation, awe…
Just a year ago, I never thought I was a runner. I did it to 'burn calories'. I never thought I could actually run in a race. I was terrified at the thought.
Just 6 months ago, after my injury, I never thought I would run again. I was crushed. I remember back in April I ran at a 12-13 minute mile pace for 5 minutes and that was all I could do after the injury. I didn't think I would ever be able to run fast let alone race and train.
When I trained for my first 10k race back in June, I realized that the human body is capable of amazing things when you treat it with love.
Let's have some FUN! :)
If you'd like to support my cause with the Canadian Cancer Society please visit my fundraising page!
~~~~~~
I will be tweeting on Eric's phone leading up to the race this morning (and immediately post-race to let you know how I did!). I will be letting you all know what is going through my head. I heard it is supposed to be crazy today- 15,000-20,000 people in this race!!! Better get on the highway!
PS I hate the weatherman!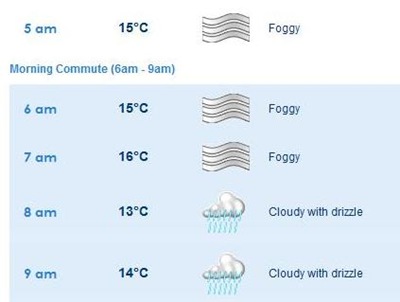 "Being relaxed, at peace with yourself, confident, emotionally neutral, loose, and free-floating – these are the keys to successful performance in almost everything." ~Dr. Wayne W. Dyer