Thanks to @maurat for the funny tweet tonight: "Eat Pasta, Run Fasta!"! :)
The rest of my pre-race eats…
Strangely, I haven't been my hungry monster self today! I guess it is the nerves, but I have had to force myself to get enough food down.
Afternoon snack. 1 english cuke with hummus and balsamic (best combo ever!):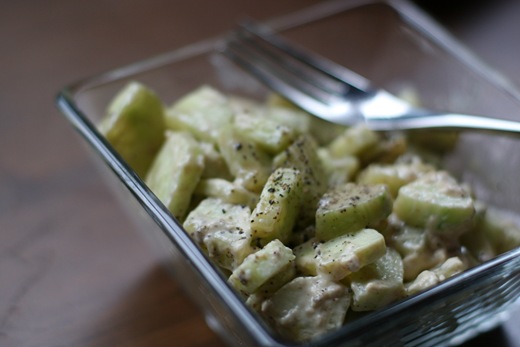 Sketchie got his rest for the big day…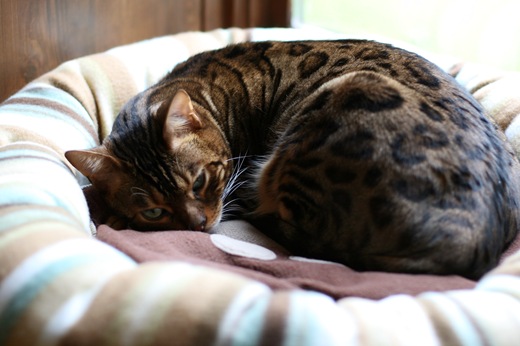 He always sleeps with one eye open.
This one below was taken with the Canon Cybershot point and shoot: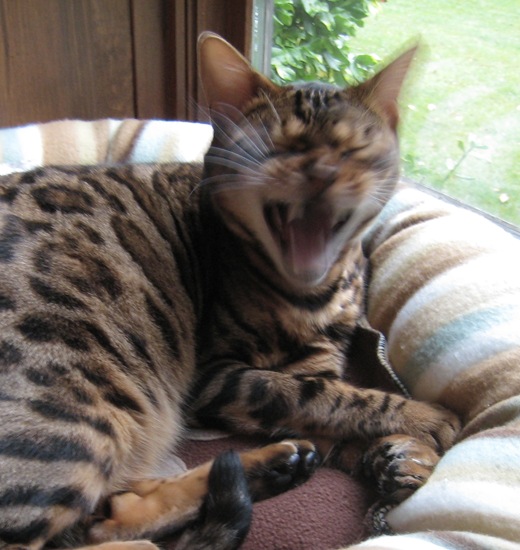 And the Canon 30D DSLR: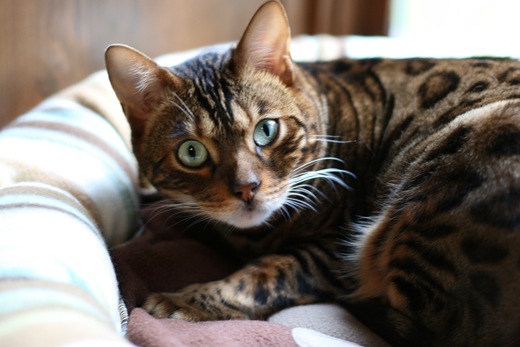 Dinner was spaghetti…of course!
I mixed chia seeds in the sauce for an antioxidant kick.
It was just delicious.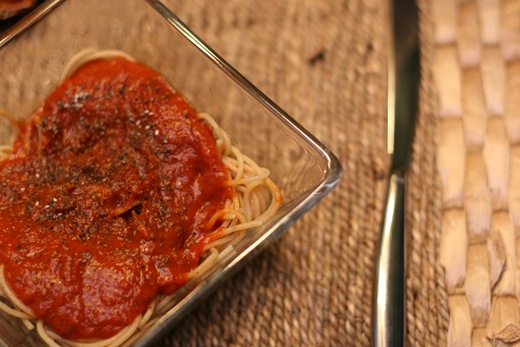 Closer…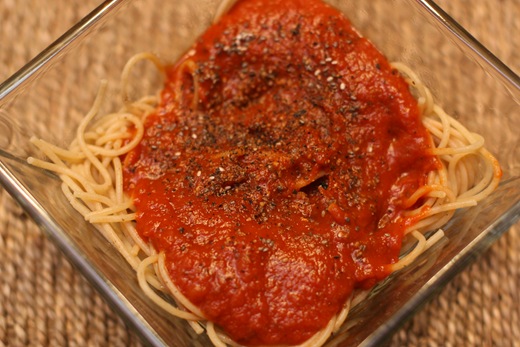 With carrots.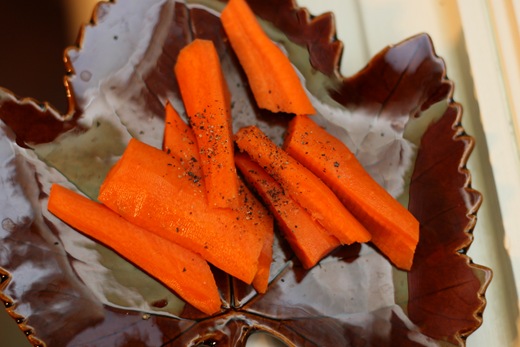 And lots of H2O!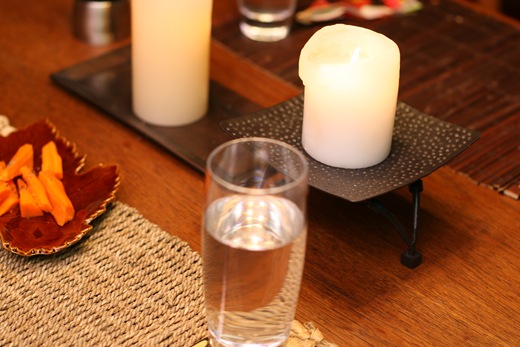 Dessert was energy dense organic cranberries and non-dairy dark chocolate chips. This combo was fab!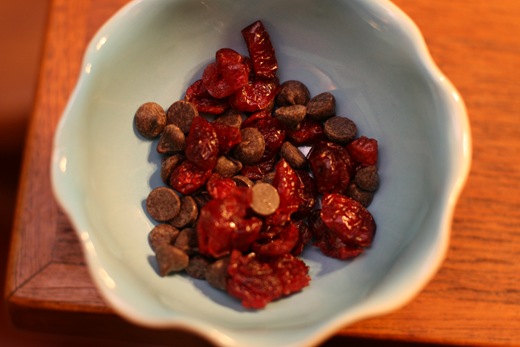 Time to finish prepping!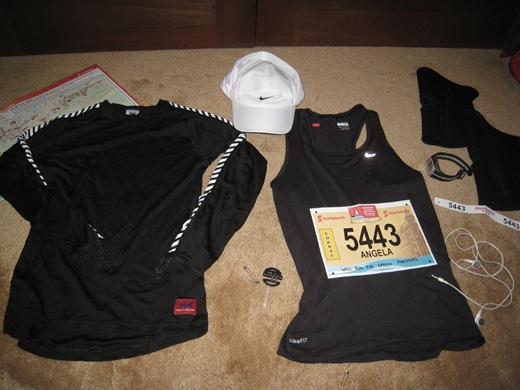 Unfortunately, the weather is supposed to be rain, rain, rain and WIND! BOO!!
UPDATE!!!!!!!!!!
Weather report changed!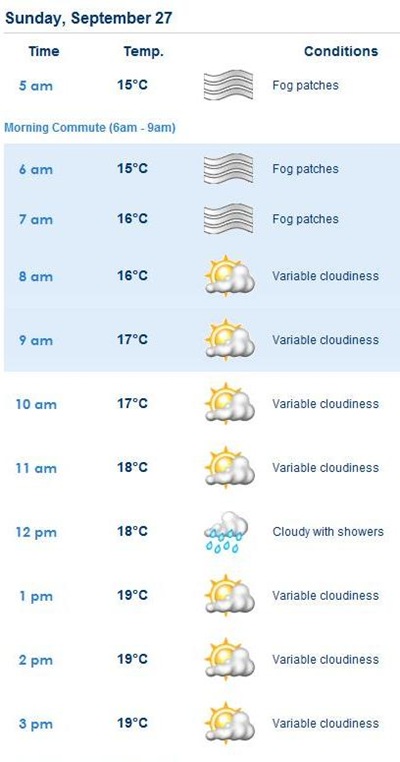 Then hubby and I are going to watch The Proposal and I may read another Marathon story in my book (I'll find a real good inspiring one to set the tone!). Oh and I will be tweeting tonight of course!
I will be doing a quick post in the morning around 5:30am EST…see you then! Well, I'm sure none of you will be up except my UK friends.
PS- If any of you are running this race tomorrow and you happen to SEE me, please come and say hi! Most likely I will be all by myself! haha. Loner alert! ;)
Weeeeeeee. So not sleeping tonight! :D :D :D :D