Happy Office Night! :)
First up- the winner of the Reading Comfort giveaway…

Congrats to Megan!
She said,
"I am really sorry to hear about your broken toe Kristi!!! I hope you feel better.. Perhaps you can do some arm exercises in until it is all better!!"
Please email Amanda ([email protected]) from Reading Comfort with your address.
~~~~~
This week has been a crazy week so far. Last night at 8pm, I was so tired that I contemplated going to bed. That is so unlike me! I am always such a night owl and never go to bed before midnight.
I had a few things left to do for work, but I decided to just get a good night's rest and tackle it this morning.
A rested worker is a productive & happy worker.
Yummy stuff: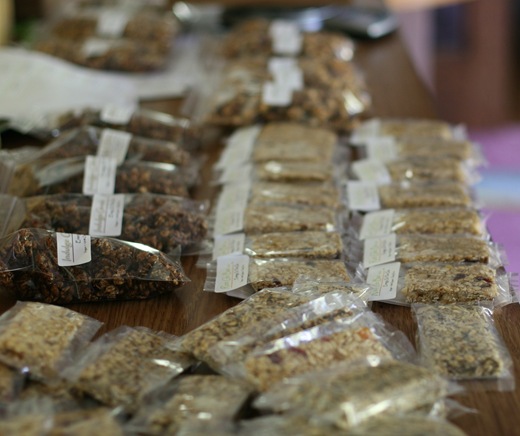 New labeling for the 7465 time (finally happy with it now):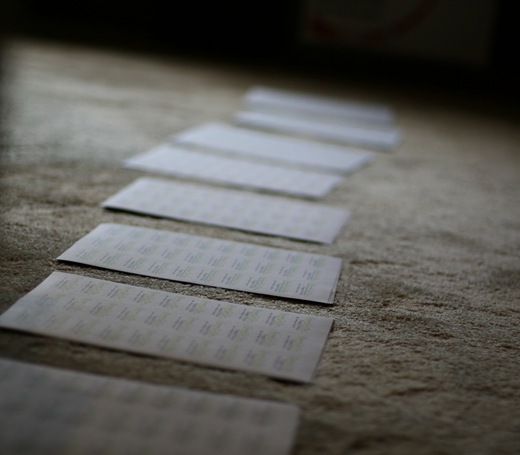 Then organizing said labeling: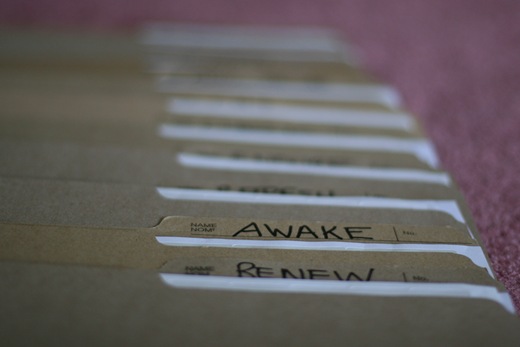 Packaging:
Then some work on the online shopping cart. We're so close. So so so close. :D
Experimenting in the kitchen…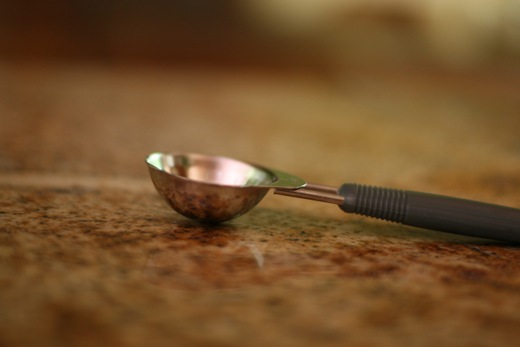 Meet RUN Glo Bar (failed attempts = 3, got it on the 4th trial). Eric happily ate failed attempts.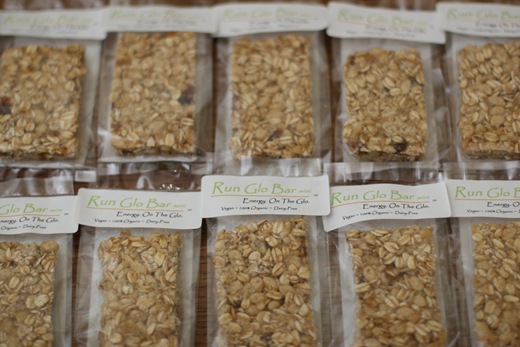 Run is a mini Glo Bar created specifically for pre-workout use. I was careful not to include a lot of protein and fibre in these bars, so they won't upset your stomach before a run or a workout. They are also mini sized (120 calories) so they won't weigh you down. They have a bunch of ingredients that many of us like to eat for pre-workout snacks: Oats, peanut butter, almonds, dates, etc.
The best thing about these bars is that they are enhanced with energizing raw Maca powder to give you some kick to your step.
~~~~~~
A Taper Week Is A Thank You Week?!
Last week's training was harder to recover from than I thought!
I ran (almost) half marathon distance and two 10ks. As a result, I think my legs have be holding up protest signs at the first thought of a run this week.
I have had no desire to run this week. Which is quite strange!
As a result, I have not run one mile all week (although I did squeeze in some good X-training). Here I was thinking that it was going to be difficult to reduce my mileage so much- ha!
I started to examine reasons why I might not want to run:
It has been raining most of the week
I worked 4 consecutive 12-13 hour days in the bakery
It has been extremely hot and humid
I have felt a bit run down
It is my taper week (reducing mileage before my half)
While any of these explanations are plausible, I really just think that my body was plain old tired from my training leading up to this race.
I have been running more than I have ever run in my life. I need to remember that long distance running does not come natural to me and to be honest, my body is probably still in a state of shock that I am going to be running 13.1 miles on Sunday.
Growing up, I did only short-distance sprints. I was a sprinter, not a long distance runner. I think that is partly why I find training for races so exhilarating because I never thought I could do longer distances and here I am doing something I never thought I could do.
After some thinking, it occurred to me:
A Taper Week is essentially a Thank-You week!
After all of this difficult training, tapering before the race is like giving your body a pat on the back and saying thank you.
Dear Body,

You have done as much as you could and I am proud of that. Now let's just enjoy the ride!
Here I was worrying that I wasn't getting in any mileage this week, and then I realized that it really doesn't matter whether I run 9 miles of whether I run 0 miles this week. 
I am prepared.
If my body needs the rest off running then I will honour that!
Before I started training for races, I didn't even know what a taper week was. Had it not been for learning about running, I probably would not have learned how to listen to my body and to give it proper rest. When I was simply doing cardio 5-7 days a week at the gym, it never would have occurred to me to give my body a 'thank you' week.
I think many of us have the notion in our heads that if we aren't 'training' for something then we don't 'deserve' a rest. But why do we have to be training to give ourselves a well-deserved break from it all?
I think we all deserve a thank you week now and then regardless of what we are doing. Whether that be a week off from the gym or a week of simply light, outdoor walking, I think we all deserve to say thank you to our bodies for all the hard work they do.
Would you consider planning in a 'thank you' week into your routine to give yourself a rest or a week of reduced exercise?
~~~~~
Exciting News…
I had an interview with Fitness magazine today. They contacted me about one of my hot topic posts and asked to interview me for the magazine. Crazy, huh?! Any guesses as to which hot topic it is about? Clue: It was written in the month of August and is about exercise. The article should be published in the Spring of 2010. Details to follow.
Also, thank you for your input regarding the cutlery debate! Eric and I compromised. We decided to open just two sets of the cutlery that we can use when we want and to put the rest for 'special use'. I think it makes perfect sense. ;)
~~~~~
See you tomorrow for Part 3 of A Year Can Change A Lot. I never expected this, but this series has been one of the most fun series I have ever written. I simply can't wait to start writing tonight. I have so much to say. The story gets more positive, I promise!! ;)