AHOY MATEYS!
Cap'n Angela at your service!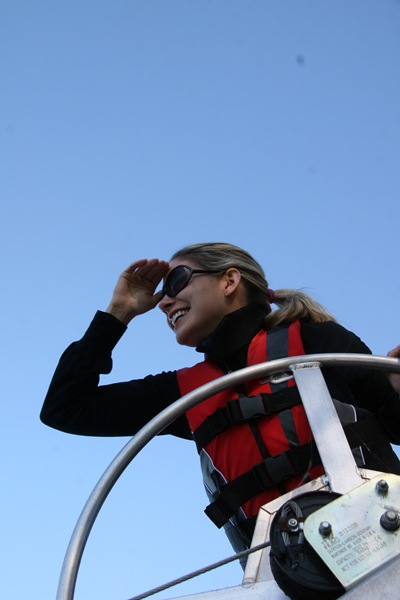 We are having a wonderful time visiting the in-laws this weekend.
We settled into our room! It's so cute and cozy.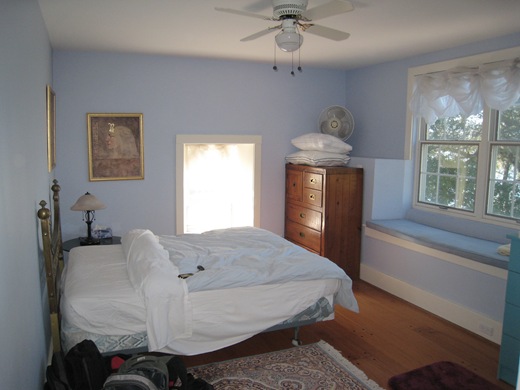 Then we started off with a fun boat ride. The weather warmed up and turned out beautiful.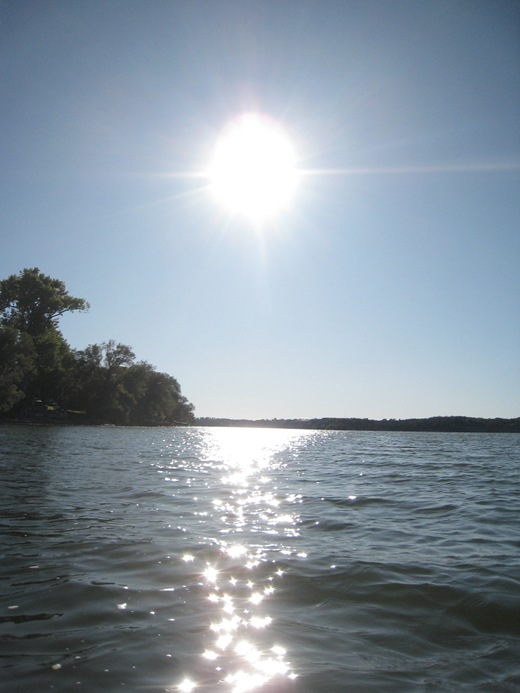 There wasn't a cloud in the sky all day.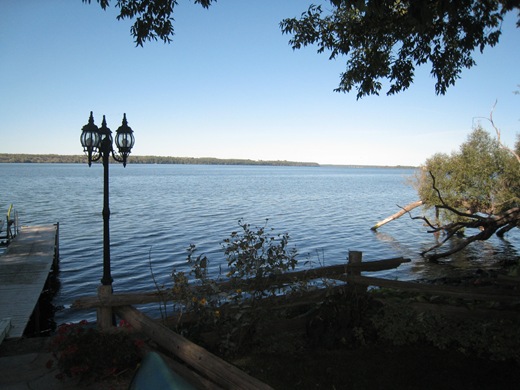 We loved looking at the houses…
Then Eric and I got ready for our bike/run 10k!
I will be honest here, by this time it was 5pm and I was not feeling like going for a run at all! That's why I rarely go for runs in the late-day/evening. With each hour my motivation wanes.
Eric, in his jokingly drill-sergeant mode, says to me, "Quit your complaining, we've got a race to train for here."
I love how he said we with such conviction. ;)  I guess I have a new coach?? In all fairness to him, he will be getting up with me next Sunday at an ungodly hour to come cheer me on. :)
Here I am mid-run: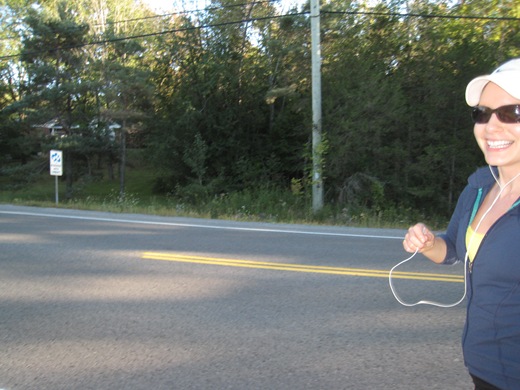 The 10k was really hilly and my legs were crying out in protest. This week put a lot of stress on my leg muscles and they definitely felt tired on this run. I just kept telling myself to take it slow and that this was my last tough run before the race. It's literally all down hill after this run!
Run stats:
Distance: 10k
Duration: 57 mins
Avg pace: 9:25 min/mile
Max pace: 7:39 min/mile
Max HR: 157 bpm
Avg HR: 145 bpm
All and all it was a good run. I took it slower than Wednesday's 10k, but I still pushed myself. I can't believe that my half marathon is in 1 week from today! I am so excited. This week I have the following planned:
MON- 4 miles
WED- 3 miles
And probably some cross training on Tuesday and Thursday and then I will take off Friday and Saturday completely to rest my legs.
Soon after the run and showering, it was time to make dinner! Eric and I offered my mother-in-law to help her with all the cooking.
First, I dabbled in some photography of course :)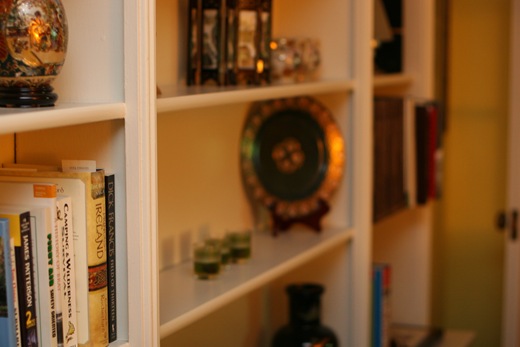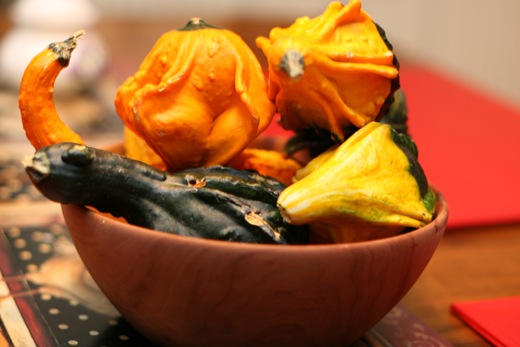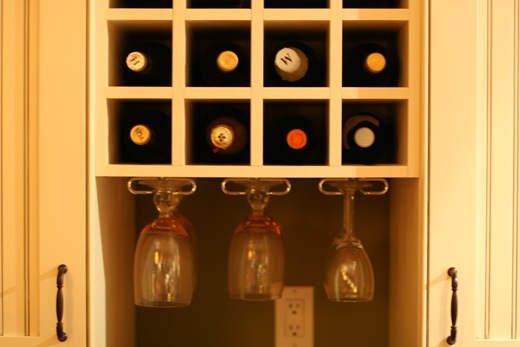 Did you know that roosters in kitchens are supposed to be good luck?
I need to get one in my kitchen asap! haha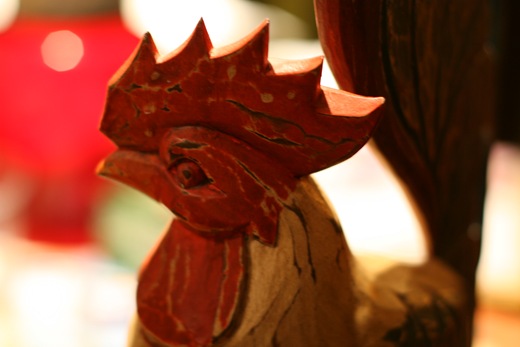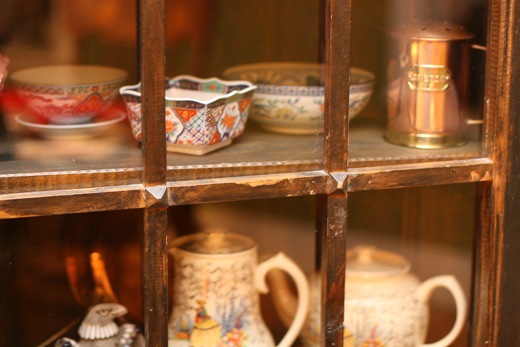 And so did Eric:
Meet Clancy.
He stole my heart in front of the fire last night. ;)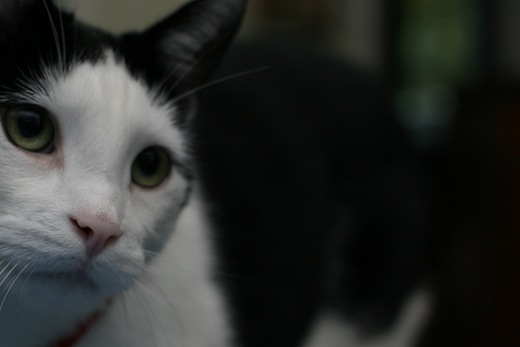 Sketchie's on high alert!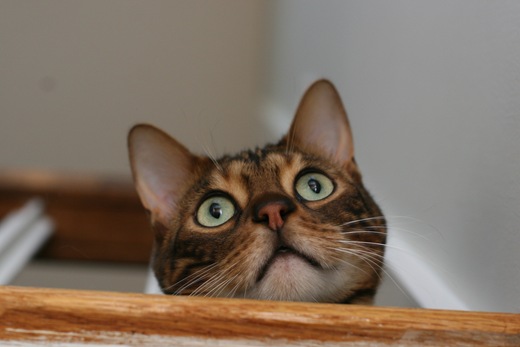 My MIL wanted to make her chicken stir-fry dish with a cream based sauce, so we just removed my veggies before she added the sauce and chicken. It was really easy. She is really sweet and understanding about me being a vegan and she always goes out of her way to make sure that I am happy. :) It feels really good to be able to adhere to my lifestyle even when on the road.
She is really cute…she of course knows about my blog and she kept telling me to take pictures of all the food. She was like, 'Oh did you get a picture of this yet?'
We also had salad to go with it. My MIL always jokes about how big my salads are. She always says, "I could feed a group of 4 with the size of your salads!" It's really true. But if there is one thing I have found it is that when you are a vegetarian or a vegan especially, you need to eat A LOT of food to maintain your weight and energy levels. I am not shy or bashful about making sure that I am getting enough fuel. After my run, I also went into the kitchen and got a snack because I was starving. There is no shame in eating. I only wish I could have discovered this 10 years ago. ;)
My dinner: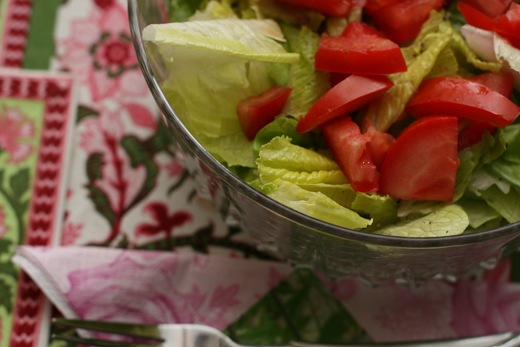 I totally felt like I was eating a fresh bowl!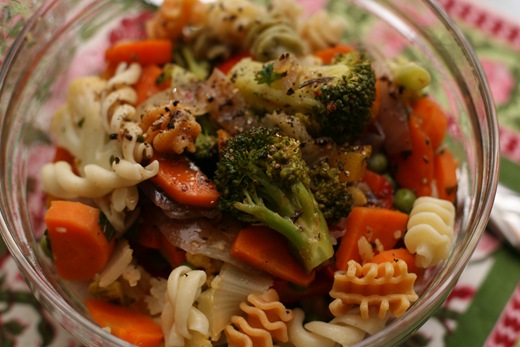 I sprinkled a few of the pasta over top but I didn't end up eating them. I am not a big pasta person (unless it is spaghetti).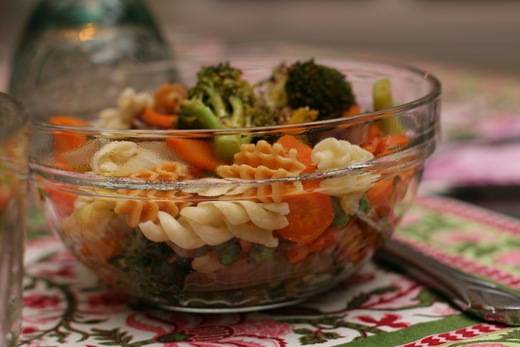 Aside from the pasta, I ate every last bite of both the salad and stir-fry. My stomach was literally in pain after this meal!!! I really ate too much, but it was sooooooo good. I couldn't help myself.
After visiting until about 11:30pm, I headed to bed and curled up with this:
It was quite possibly the perfect day! I didn't connect to technology all day and it felt so amazing. I really need more PC downtime.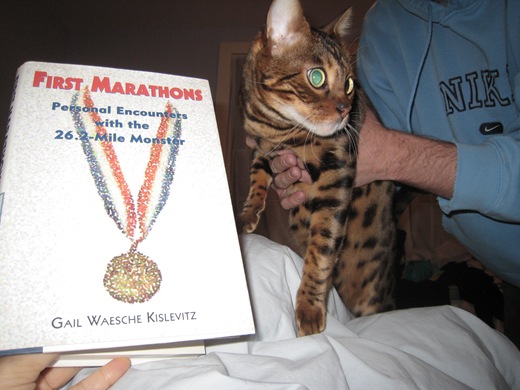 This book is amazing!!!!!!!!!!! Can't put it down.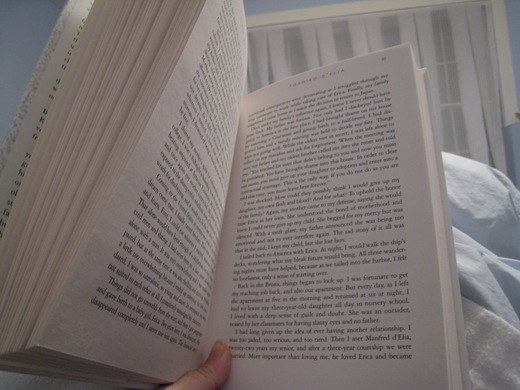 Enjoy your Sunday! We are off for another boat ride soon I think. :)